Pramod Kumar Rajput is a dynamic, result-oriented professional with a rich experience of over 39 years in pharmaceutical & Healthcare sales & marketing while working as Sr. Vice President & Vertical Head.
He has grown from Grass root level ie from Medical Representative to this position in a single Organization. During the entire professional journey, he completed his MBA marketing & Executive Leadership development program from IIM, Ahmedabad. Apart from this, he did 21 certification courses from all leading International Universities like Leeds University, London, University of Michigan, (University of Queen's land, Deakin University, CK University) Australia, College of Law, Samsung & Accenture on the various subject including Massachusetts Medical Society & Harvard Medical School USA.
He is a mentor, key-note speaker & motivational speaker with his talks in various institutions – mentoring both young and seasoned minds.
He has been invited in many Institution to help & Guide Young professional starting from Amity, Chitkara, Jamia, Indrasheel, IIML, Sree Venkateswara University & many more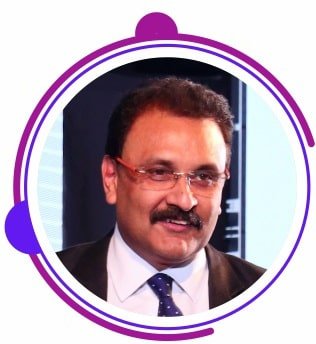 His video series on Communication is being very helpful to many professionals. He has a vision and a great passion to give back to society while keep working through various ways to enhance Learning, Unlearning & Relearning during this New Normal which is being filled with happiness & joy as well.
He has Launched couple of the innovation products as First time in India and taken them to be blockbuster brands. Currently he is having more than 5000 Patrons( Doctors) who are well connected with him across India, which always give a spurt in building business thus establishing brands & Portfolio
He has handled India's largest knowledge conclave led by Cadila starting from 3 cities in 2013 to take it to 150 cities in India and also in Kathmandu by the year 2018 with an amalgamation of 30,000 eminent Doctors apart from more than 50 International facilities Attended many International scientific conferences across the Globe in multiple specialties to learn, adapt and then to build a various business of Organization.
His Vertical is the only one, which is on target as Month on Month with Sales consistency & highest Growth as compared to all Verticals in 2019 as well as 2020 and was also awarded as "Champion of Champions" for the year 2019 & now ready for the race of " Champion of Champion" in 2020 as well.
He has been awarded as "Man of Excellence Award" for the Year 2020, by the Indian Achiever's forum for his outstanding Professional Achievement & Contribution to Nation Building.
In Nov Out of 50 chosen Global health leaders, He has been recognized as one of the Global Mental Health leaders by the World Congress of Mental Health Summit. He has been also recognized as Voice of Healthcare Leader by Voice Of Health Organisation for the year 2020.
His new videos on Leadership is creating wave in Professional based on Learn, Unlearn and Relearn to go ahead in coming decade. Also his candid conversation on Effective workplace Communication is being highly appreciated and recognized by many Professional
He has Moderated multiple sessions at the various forum of Leadership talk, Today we got a chance to interview him, let's know more about him & his inspiring journey.
We hope this can inspire you to become a successful person too! It is worth listening to a successful entrepreneur or to people who share their success stories? We can significantly learn many things from the experiences of them, by listening to their story.
Excerpts from our exclusive interview with him:
Q1) As we aware of your inspiring journey we would like to know; what was your key driving force to become a leader?
The biggest setback in my life was in 1998. We had launched a product and invited Cardiologists and Physicians to attend. Although I did my homework, I did not have any acquaintances in these specialty fields. On the day of the seminar, to my shock, only 4 doctors turned up. One of the reasons, I felt, was that my presence hadn't motivated or inspired them sufficiently. I interpreted that as a personal failure, and it turned out to be the Turning Point in my life.
On that day, I made a promise to myself that there won't be an encore. I took a pledge that a time will come when professionals and leaders in healthcare will equate the name RAJPUT with CADILA. Today, I can say in all humility that more than 5000 doctors across a diverse range of specialties across the country know me as 'the RAJPUT of CADILA', and conversely, 'CADILA's RAJPUT'.
The names have become synonyms with one another. I am deeply humbled by this recognition and acknowledgment, and can never express enough gratitude to everyone. The forward goal is to honor the powerful foundation and platform that the industry has affectionately endowed upon me, by building new ideas and solutions that can take the entire community and fraternity forward.
Q2) As we are aware that you are a great leader; please light up about, which is differentiate a good manager from a leader.
As we are in this new normal, the attitude of the leader is going to make a complete difference to survive and revive through unlearning & relearning to move ahead…
These are the following tips that differentiate a good manager from a leader:-
1) Leaders inspire people.
2) Every action of a leader has strong meaning and reasons.
3) Leaders see the long term Vision and strengthen the strategies.
4) Leaders design the change
5) A good leader innovates
6) Leaders challenge the status quo.
7) Leaders do the right things at right time.
This is based on practical experience which we have learned from our Gurus and implemented in Cadila Pharmaceuticals Limited.
Q3) How we could encourage communication in relationships? Either it's personal or professional?
Relationship with Right and Specific Communication always strengthens the bond between the communicator and listener.
This skill of on-point Communication, I had learned from my gurus, which I always try to implement with my peer group and team members in my organization Cadila Pharmaceuticals Limited and keep learning and expediting in various forums.
My 5th Video of "Heart to Heart on Communication" is being dedicated to the same subject. I am sure it will help to add some attributes to develop the personality and persona to move ahead.
Q4) How we could change this pandemic into a huge opportunity?
COVID 19 has given us a novel opportunity to learn, unlearn, and relearn – an attitude that was missing earlier. It has helped us in three ways: Reimagining cost optimization, reinventing talent grooming, and rebooting relationships through technology. We are standing on the threshold of a new era where everyone has a chance to become a Changemaker. Just make sure you never give up, and the glory will come.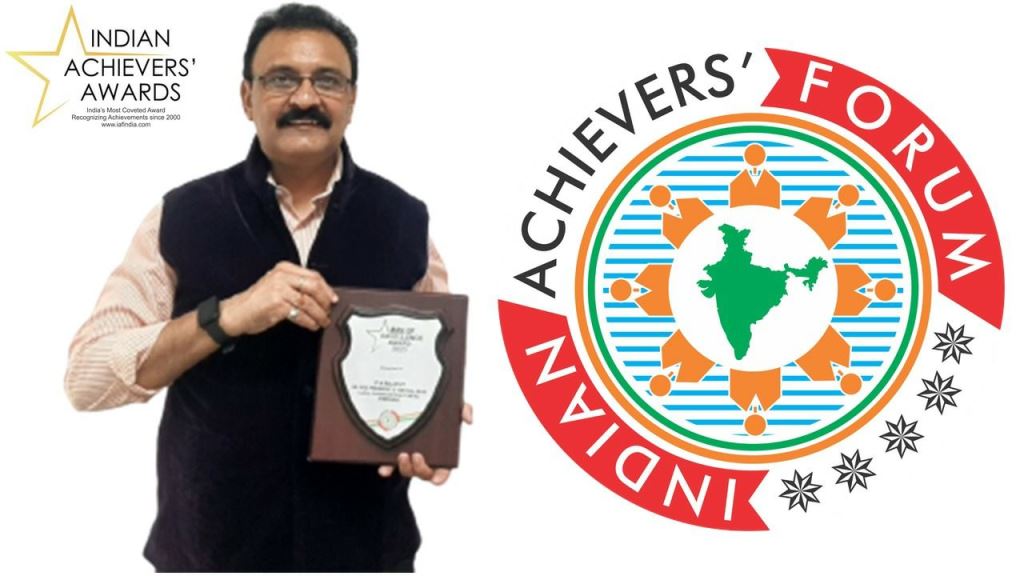 Q5) How many hours a day do you work on average?
On an average 14- 16 hours a day.
Q6) Please describes the highlights of a 'regular day at the office?
High connect with customers, regular follow up to build brands & markets, strengthening teams through zero attrition & ensuring they learn & earn to move forward at all levels. Above all, I believe the work environment must be filled with pleasure not pressure to achieve the common goal.
Q7) What is your greatest fear, and how do you manage fear?
There is no fear, everything has some solution is there. How we are going to manage it, makes the difference. I have never seen any fear in life.
Q8) What comes first for your money or emotions?
Compassion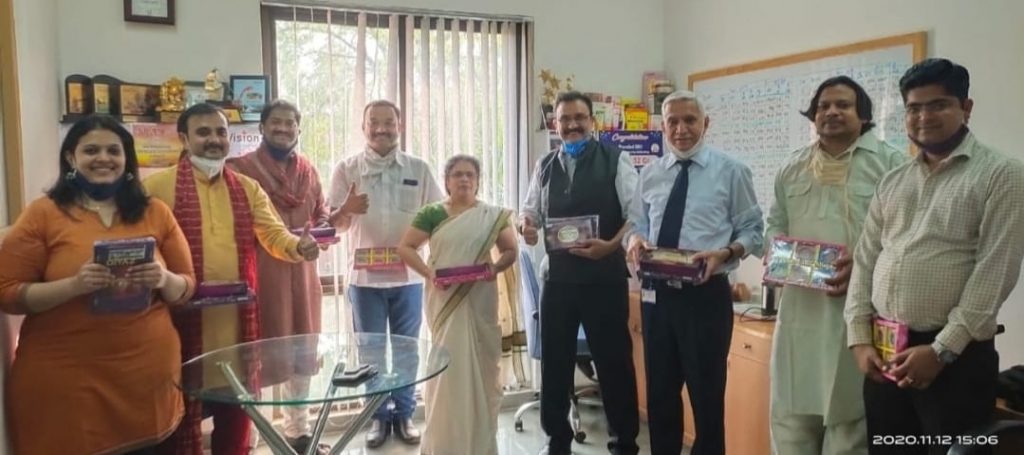 Q9) Please do share tips; how we could overcome stage phobia/nervousness while public speaking.
There are the "7practical Tips" on it, which we keep guiding our team Cadila Pharmaceuticals Limited to ensure no hesitation while addressing in any meetings.
I am sure, if practiced well, either its 2 people or 2 million gathering there will be "No Stage Phobia"
1) Preparation of speech is like a Heartbeat-One Must Know what & Why You want to speak, Who are your audience & what is the Content
2) Practice-It adds Confidence
3) Take Deep Breath & Break is an art in communication for continuity
4) Rehearse–Mirror always adds value in terms of Body language, Eye contact & Confidence
5) Focus-Audience centric approach
6) Simplify your Communication & Message-To be understood by all with take home for Action, not Reaction
7) Start imagining success while addressing-Feel the confidence
Q10) What piece of advice would you give to aspirants in the same industry??
My humble advice to aspirants in this industry and space would be to remain consistent, truthful, creative, innovative, adaptive, flexible, and focussed at all times. Create a career goal, stick to it through thick and thin, and keep contributing in all aspects and in every way. The best way to stay on top of one's efficiency & efficacy is to never ever stop learning.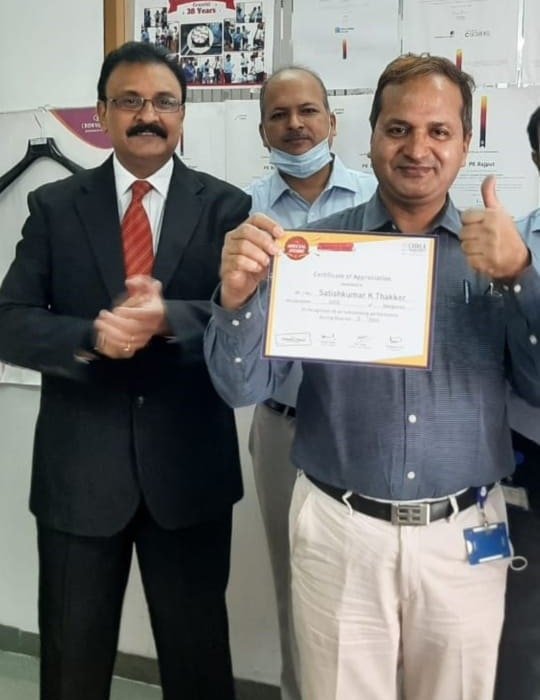 Follow Him @
StartoCure is the online entrepreneurial magazine platform, where the team brings you Interview & Stories of Entrepreneurs, Inspirations, Influencers, Startups eco-system & Change-makers. StaroCure also committed to bringing resources, research reports, funding reports, and analysis of the startups, as well as profiles of great businesses & entrepreneurs from all over the world.
Note: If you have a similar story to share with our audience and would like to be featured in our online magazine, then please click here & follow the steps, we will review your story and extend an invitation to feature if it is worth publishing.
You may also like:
2