With a purposeful career in the education space spanning over more than 20 years, Dr. Shauli Mukherjee has dedicated her life towards the promotion of child-centric and activity-oriented education.
She is a passionate educationist and a thought leader with a background in setting up and leading new age K- 12 schools, Dr. Mukherjee had been the Founder Principal of Adamas World School and STEM World School, the first STEM school in West Bengal.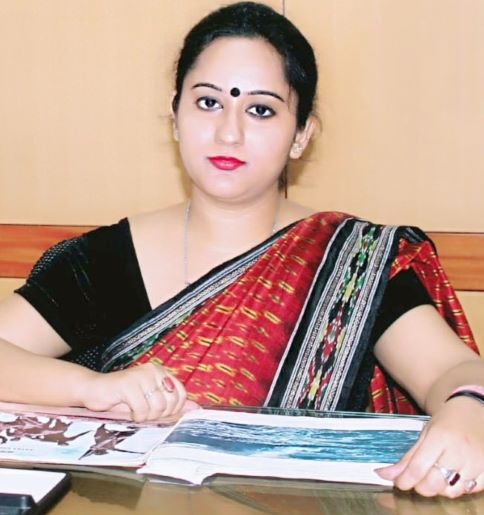 Under her inspiring leadership, STEM World School had been ranked and awarded as the 2nd best International Day School in West Bengal by Education World.
Dr. Mukherjee ardently believes that the purpose of meaningful education is to develop lifelong learners, creative thinkers, and responsible global citizens who are confidently equipped to face the challenges of an uncertain and constantly unfolding future.
All through her career in education, Dr. Mukherjee had actively contributed to and spearheaded the process of creating a personalized, engaging, and stress-free curriculum for children of all age groups.
Dr. Mukherjee has been the recipient of numerous awards and accolades including:
Awarded the Order of Merit Certification for securing rank in M.A Examination in English at the University of Calcutta
Adamas International School, Kolkata was awarded International School Award (ISA) and was affiliated to CIE under her leadership
Felicitated for outstanding doctoral thesis in English Literature by the Ex-Governor of West Bengal, Mr. MK Narayanan
Adamas World School, Kolkata was affiliated to CBSE in 2014 under her leadership as the Founder Principal of the school
Recipient of EduExcellence Certification of Professional Achievement in Education in 2015
Under her stable leadership as the Founder Principal, STEM World School, Kolkata has been ranked and awarded as the 2nd Best International Day School in West Bengal by Education World India School Ranking 2016
Recipient of Certificate of Achievement by Education Today for exemplary contribution to the field of education, December 2016
Recipient of the National Quality Excellence Award 2017
Consecutive Recipient of Brainfeed School Excellence Awards 2017 & 2018 as the best Infrastructure School among the top schools of West Bengal and for the best Innovative Practices, STEM Education and Academic Excellence respectively
Nominated for Excellence in Instructional Leadership from the entire eastern region of India by NDTV Education Awards 2016
Recipient of GEM OF INDIA AWARD at the 82nd National Seminar on Excellence and Nation Building in All India Achievers' Conference 2017, New Delhi
Recipient of National Education Leadership Award 2018 in the category of Commitment to Excellence in Education
STEM World School has been nominated as the Best Emerging Innovative International School in West Bengal by WorldWide Achievers, New Delhi under her leadership
STEM World School has been awarded for extraordinary leadership in the field of Pre-Primary education by Education World in 2018 under her able mentorship
Recipient of Peerless ABP PRATIBHA SHWIKRITI Award 2019
Recipient of Dr. Sarvepalli Radhakrishnan Award 2020 for contribution towards nation building.
Recipient of GURUPNISHAD SAMMAN 2020 by Charles Walter's Society for Innovation & Research (CWSIR)
Recipient of GURUVARYA SAMMAN 2021- Harvest The Nurturer by Harvest Educational Transformation Solutions
Recipient of Bharatiya Ganatantra Samman Republic India Honour from Swarna Bharat Parivaar.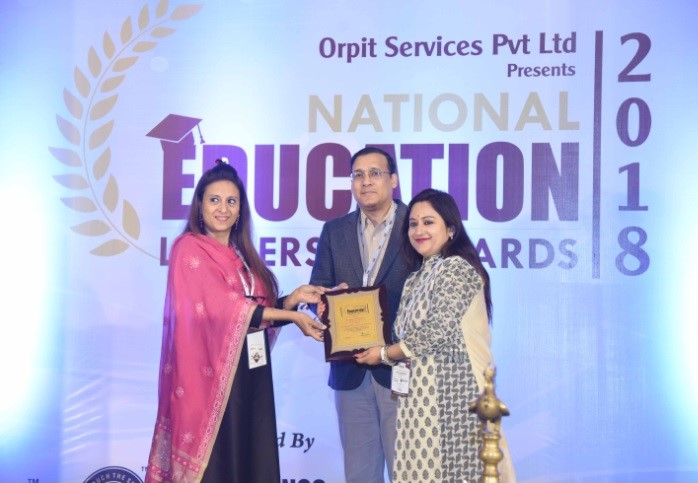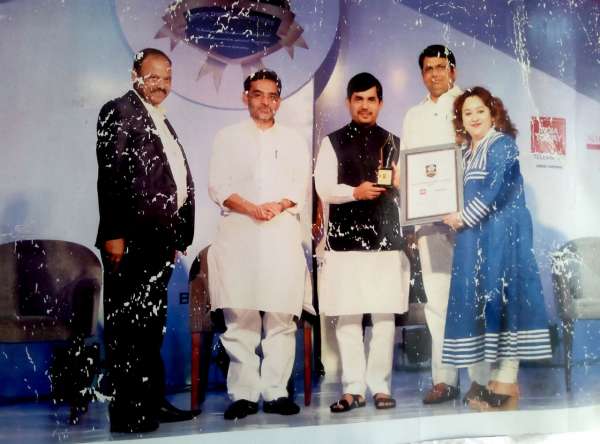 She is associated with premiere educational organizations across India and abroad in a senior advisory capacity. As a highly prolific motivational speaker, she is regularly invited to numerous national and international conferences, summits, conclaves, and events to share her insights on the futuristic and transformative role of education.
She is currently working as the Director of School of Education and Dean of Students' Affairs at Adamas University, Kolkata.
Her Current Designation/Association:
Director of School of Education & Dean – Students' Affairs at Adamas University, Kolkata
Chairperson of Departmental Student Grievance Redressal Committee for School of Education
Vice-Chairperson of Faculty Council of School of Education
Nominated Member of University Board of Research
Nominated Member of University Internal Complaints Committee (ICC) for matters pertaining to sexual harassment at workplace.
Nominated Member of University Internal Committee for Students with Disabilities
Nominated Member of University Academic Council
Senior Administrative Officer of University Internal Quality Assurance Cell (IQAC)
Executive Director (Curriculum) of Charles Walter's Society for Innovation & Research (CWSIR)
National Executive Member (India – East Zone) of Global Edu- Leaders Forum
Brand Ambassador & State Educational Advisor (West Bengal) for Wednesday Times
Honorary National Advisor of Sports Academy Association of India
Advisory Board Member of International Internship Global University
Honorary Patron of India Power Talk
Chairperson of the Education Board of HOPE AMBASSADORS & CHILDCARE ORGANIZATION
Advisory Board Member of Indo Canada Education Council
Ambassador & Academic Advisor of Women Reform Organization
Chief – Institute – North East at IGC Indian Golf Circuit
Advisory Board Member of The Talk Room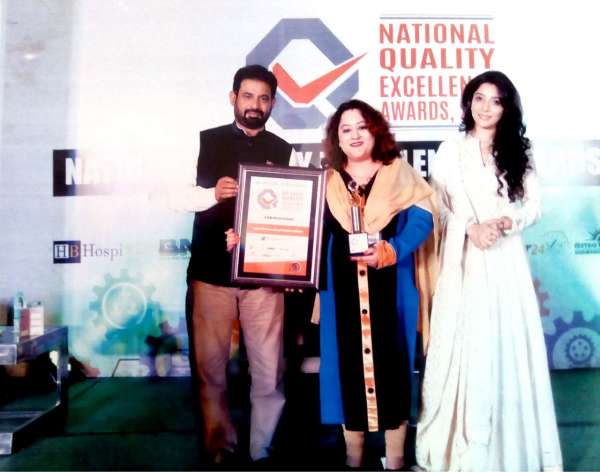 Today we got a chance to chit-chat with her, let's know more about her & learn from her experiences. We hope this can inspire you to become a successful person too! It is worth listening to a successful person who shares their success stories. We can significantly learn many things from the experiences of them, by listening to their story.
Excerpts from our exclusive interview with her:
Q1) Hello Doctor, As we know you have multiple responsibilities, Please describe/outline your typical day? & how many hours a day do you work on average?
Being a spiritually grounded person, I start off my day with meditation and morning prayers. I am basically a workaholic person. I work for around 14 hours in a day, that too quite happily, energetically and passionately.
Q2) Can you please tell us; What was the main factor to make STEM World School, 2nd best position on the list of International Day School in West Bengal?
Setting up the first STEM School in West Bengal as the Founder Principal was definitely not a very easy task. However, the activity-oriented teaching-learning process, experiential learning, a stress-free curriculum resulted in the increased happiness quotient of the children. Continuous professional development of the teachers also resulted in the empowerment of the teachers who are the real enablers and influencers of a robust and progressive educational system.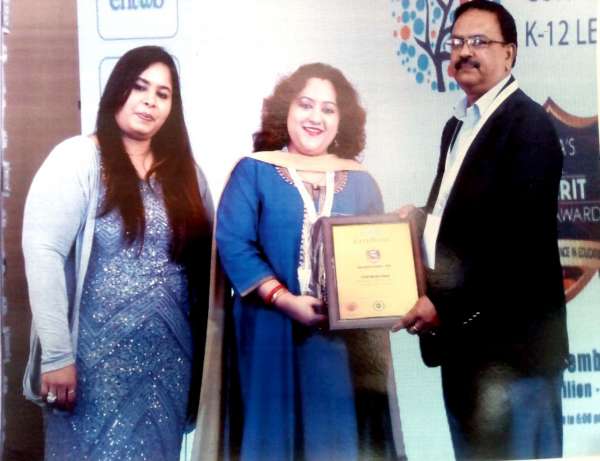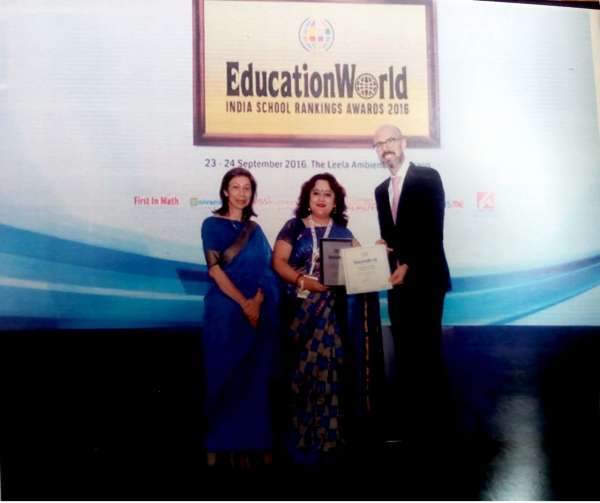 Q3) What is your greatest fear, and how do you manage fear?
I am an extremely positive and optimistic person who believes that everything happens for a reason. I am not scared or apprehensive about anything in life and accept life happily the way it is.
Q4) Did pandemic (COVID 19) affect your work? If yes how?
After working for more than 20 years in the school education sector in numerous senior capacities and roles, it was during the pandemic that I had stepped into the higher education domain and had taken charge as the Director of School of Education and Dean – Students Affairs at one of the premiere universities of repute in eastern India.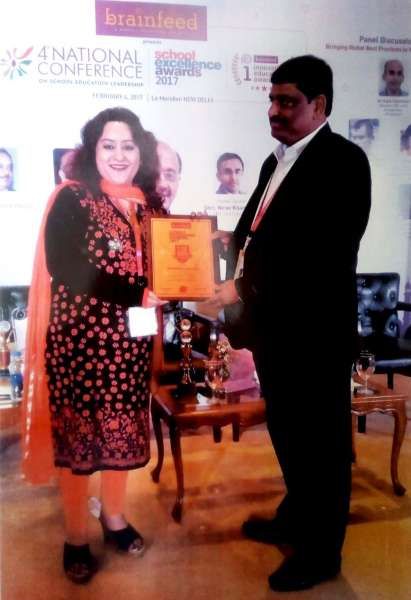 Q5) What piece of advice would you give to college graduates?
The world does not care how much you know, rather the world cares about what you do with what you know. And for that, it is extremely important to realize why you do what you do.
Try to find out a greater purpose behind all that you do and your purpose will act as a strong magnet to pull you as well as others towards your vision.

Dr. Shauli Mukherjee
Follow Her @
StartoCure is the online entrepreneurial magazine platform, where the team brings you Interview & Stories of Entrepreneurs, Inspirations, Influencers, Startups eco-system & Change-makers. StaroCure also committed to bringing resources, research reports, funding reports, and analysis of the startups, as well as profiles of great businesses & entrepreneurs from all over the world.
Note: If you have a similar story to share with our audience and would like to be featured in our online magazine, then please write to us at hello@www.startocure.com, we will review your story and extend an invitation to feature if it is worth publishing.
You may also like: