Sunny Choudhary is the co-founder of PortraitFlip, the ultimate hub to create genuine handmade paintings from your photos. He founded PortraitFlip along with Lavdeep Chahal (Co-Founder) and Shubhanshu Maheshwari (CTO) when he realizes the difficulty to find a genuine artist, who can make handmade paintings. He started this business with a team of 12 artists and now they are 100+ artists. Today we got a chance to interview him, let's know more about him & learn more about PortraitFlip.
We hope this can inspire you to become a successful person too! It is worth listening to a successful entrepreneur or to people who share their success stories. We can significantly learn many things from the experiences of them, by listening to their story.
Excerpts from our exclusive interview with him:
Q1) Tell us a little bit about your start-up and your journey, please;
PortraitFlip started in the hostel room of Vellore Institute of Technology, Chennai. where one of the co-founders and a very close mate of mine Lavdeep Chahal wanted to order a handmade painting for his beloved. Unfavorably, there were hardly any such services available and the existing ones were costing a bomb.
A gap existed and we were ready to window it. It was the year 2017, almost another 6 months for us to graduate, and we took up this chance to create a model for this gap. Honestly, this was just a side-hustle for us to pay for little knick-knacks in college.
The initial two months were frustrating. Shubhanshu was doing everything to set up the website, Lavdeep was engrossed in contacting the shipping partners and the artists, while I sat reading and making the digital ends meet. It has been a while and we did not receive a single order until a month when I researched and came up with the idea of GoogleAds.
We pitched in some amount from our savings, and the rest was backed up by our other friends (which was duly returned with an interest).
Expected the unexpected, they say. Our small pursuit got wings.
Exams were done with and the idea to proceed with this new-born idea started to loom overhead. Clearly, we wanted this!
This was our blessed calling, after all.
Two and a half years down the line, and here I am sitting in my own office and creating a life.
Q2) How did the idea for your business/startup come about?
It was all schmaltz. Lavdeep wanted to gift his girlfriend a keepsake in form of a handmade painting. Interestingly, this was the beginning of our brainchild's foundation. There wasn't a proper service for such a thing in India and the international companies charged arms and legs for delivery in India.
Lavdeep ended up giving the old standard wine and chocolates, but it definitely added a stroke of luck to our lives.
Q3) What was your key driving force to become an entrepreneur?
I have grown looking up to my father. I personally feel that he has a very strong influence on my vision of life. He was the entrepreneur I always wanted to be like. Moving on to a lighter note, we got to accept that the word "entrepreneur" is cool to hear, and even cooler to feel. I dreamt of being called a rising entrepreneur and live that life.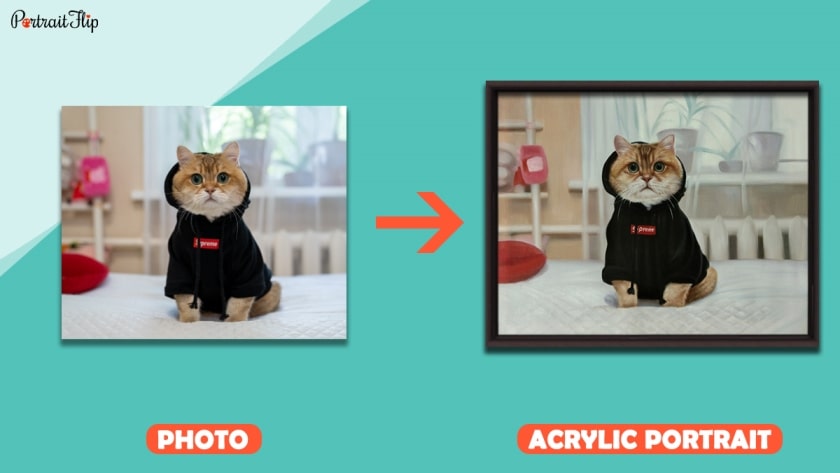 Q4) How did you come up with the name for your business/startup?
This was pretty simple. Our ideas were to flip photos into handmade portraits. That's how PortraitFlip was named.
Q5) What service(s) or product(s) do you offer/manufacture?
Well, we started off with simple painting from photos but with time we realized that there was so much more to art.
Our services include:
Pet Portraits
Couple Portraits
Family Portraits
Baby Portraits
Christmas Portraits
And especially Compilation Portraits that lets you merge multiple pictures into one painting.
Q6) Why should people choose your product/services?
I will give you 6 reasons and even you wouldn't deny us:
100% Handmade Painting by Professional Artists.
A TrustPilot rating of 4.6 out of 5
100% Satisfaction Guarantee
Unlimited Free Proofing and Revisions
100% Money-Back Guarantee
Free Worldwide Shipping
I can go on for another 5 reasons but I guess this pretty much gives you an idea that our business has two major goals – i. To satisfy our customers ii. To uplift and empower the artist community.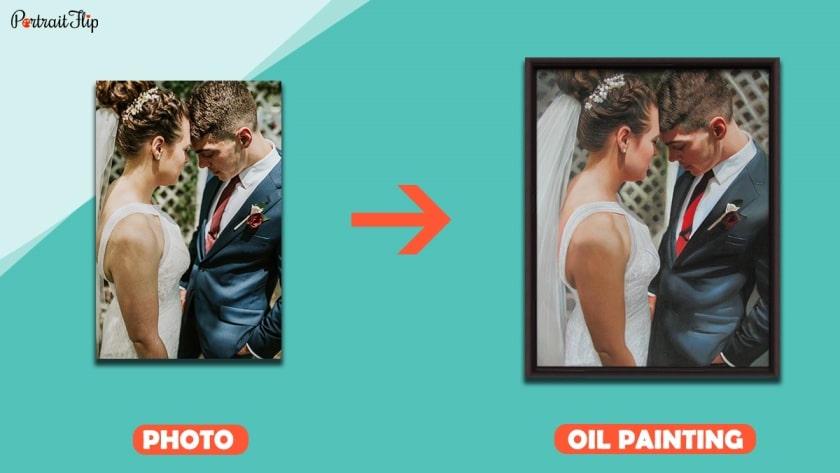 Q7) How do you market your business, and which tactics have been most successful?
Since we are an E-commerce most of our marketing occurs through Google and Facebook Ads, and by practicing organic SEO. When we did not get any order for straight two months, we started running Google Ads which worked wonders for a decent one year. Meanwhile, we started practicing organic SEO.
Two years down the line, we can safely say SEO and Content Marketing have twisted the market for us bringing maximum sales. We never knew SEO was such a powerful tool and interestingly, it is bringing more conversions than Google or Facebook Ads. We run other tactics like Affiliate Marketing, Email Marketing, and Social Media Marketing too but SEO remains our personal favorite.
Q8) What risks are you facing?
Well, isn't running a bootstrapped business the biggest risk in itself? With every waking, eating, waking moment of my life, I am running a risk. The risk of compromising my other possible career options, the risk of doing something that may/may not affect my business, the risk of being able to make this success.
Entrepreneur as cool as it may sound isn't a fairy-tale after all.
But I believe it is all in the head. Marissa Mayer's words have always been to my rescue. "When there is a moment of 'Wow, I am not really sure I can do this', and you push through those moments, that's when you have a breakthrough."
Q9) Did the pandemic (COVID 19) affect your business? if yes how?
We wouldn't say it did not affect us but we are blessed that it was not worse. I feel every threat is only a cause of concern when you think it to be a barrier. Covid 19 and the entire tragedy taught us a lot of things. There are always two sides to the same coin.
Since it was a worldwide lockdown, most of the people shifted to online shopping that skyrocketed our sales. However, the lockdown also brought with it cross-border shipping issues because of which most of our orders were stuck.
We wasted a considerable amount of time while our plans of recruiting and website edits stood on hold. Days were getting anxious by the night and I started heavily indulging in influential books like Eat That Frog, Zero to One, and Dream with your eyes open. These books were an escape for me and pushed me towards positive thoughts.
I knew there was no looking back, and all in all we survived this together and came out stronger.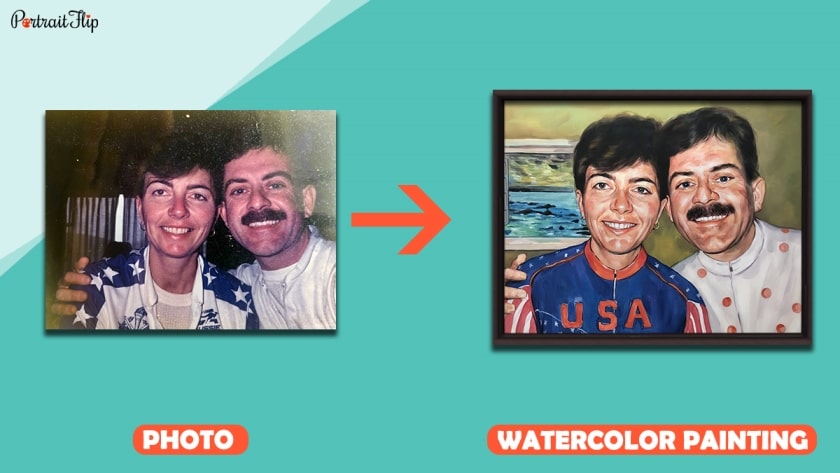 Q10) Have you considered any alliance/partnership/funding?
We have bootstrapped most of our way but we are looking forward to fundraising by the next financial year, hopefully.
Q11) What are your responsibilities as the business owner?
PortraitFlip E-commerce Pvt. Ltd. is my responsibility, my team is my responsibility, and most importantly my customers are my responsibility. If you want me to talk about general responsibilities, I may go about saying financial planning, staffing, and management, operations but your commitment as a business owner does not end there.
You have to look out for growth, stability, and contribution. Not just the growth of the company, but the growth of my team, the stability of my customers, and a responsible contribution to my community. There isn't any on and off button. You have to do what you have to do, and you must do it.
Q12) How many hours a day do you work on average & can you describe/outline your typical day?
Does it really matter? The hours? I personally believe in "productive working hours." You do not have to drain yourself working day in and day out. 10 productive hours is enough for you to run a successful business.
What is important is your physical and mental health. You need to keep a proper balance of personal-professional life balance as well as a sane body and mind.
My regular schedule looks something like waking up early, having a decent workout session followed by a wholesome breakfast. I leave for the office early and stay there for a decent 10 to 12 hours, making sure my hours are fruitful so that I can sleep peacefully at night. Situations may arise that may demand a tougher schedule but you are the captain, you need to stir the wheel.
Q13) What is your greatest fear, and how do you manage fear?
Waking up to a day to find the website has suddenly disappeared.
Q14) What comes first for you money or emotions?
There should never be a choice between emotions and money, in the first place. Money is energy while emotion is a state of mind. What I can say is these two elements have the power to influence one another on great levels but there isn't really a this-that for me.
Money is important but a balanced emotional state is a necessity. I don't think this question is meant for me to answer for these are two different things that may co-exist and influence each other but can never be compared.
Q15) Tell us about your early life & How has being an entrepreneur affected your family life?
Personally, there has not been a visible change in my lifestyle. It has mostly been constant because I have mostly spent my early years in the hostel. Right since my higher secondary I have been used to living away from my family.
Having said that, I would like to add that although being an entrepreneur hasn't changed my lifestyle, it has definitely affected my familial life. PortraitFlip has driven me to an extent where I am left with zero personal or social life.
However, it is just a phase that almost everybody has to go through. You cannot always have the best of both the worlds, after all.
Q16) What piece of advice would you give to college graduates who want to become entrepreneurs??
Five things that I always say to every budding entrepreneur:-
Know that you cannot do everything. You need to hire the right candidate for the right job.
Outsourcing can be of great help. You don't have to hire people all the time. Outsource whatever you can instead of hiring.
Fund management is very important. Most of the entrepreneurs I see today spent so much on unnecessary things – buying an expensive gadget, renovating their office, spending on cars. Is it helping the business grow? No! Spend where you have to – in the growth.
Learn the art of saying no. Saying no to a friend who is calling you to Goa, saying no to wasting your time when no one is watching, saying no to anything that does not benefit you, or your growth.
You don't have to be secretive about your startup. I have often seen budding entrepreneurs being secretive about their idea. No! Nobody is going to steal your idea. Half of them will forget, half of them will not care – the rest may try to steal it but it is always the survival of the fittest. If you take the right steps and move ahead with a vision, nobody is going to stop you. Food apps started with Swiggy, Uber, FoodPanda, Zomato but who is ruling?
It is okay if people steal your idea but you gotta keep moving with original ideas and a strong will to conquer.
Follow Sunny Choudhary @
Follow PortraitFlip@
StartoCure is the online entrepreneurial magazine platform, where the team brings you Interview & Stories of Entrepreneurs, Inspirations, Influencers, Startups eco-system & Change-makers. StaroCure also committed to bringing resources, research reports, funding reports, and analysis of the startups, as well as profiles of great businesses & entrepreneurs from all over the world.
Note: If you have a similar story to share with our audience and would like to be featured in our online magazine, then please write to us at hello@www.startocure.com, we will review your story and extend an invitation to feature if it is worth publishing.
You may also like: