Shivali Soni is a social influencer & senior human resources specialist. She strives to be the best at whatever she does & she has fun along the way.
She has two passions in life, i.e. Her WORK and Her FAMILY. As Aristotle said, "Pleasure in the job puts perfection in the work". Shivali is always striving to bring 100% to the work that she does, and her GOAL as a Human Resources professional is to build strong, Long term, mutually beneficial relationships with candidates and clients alike.
She feels proud to be known as a "Human Resources Professional" where your value is directly tied to how you TREAT people. She believes in treating people with respect and candor. She always tries to do her best for people when she can and also recommend them to someone who is better suited to help with their needs.
She was part of Rotract club Shimla and organized many fundraising camps, medical camps for needy ones, and whatever money she got from there, she spent all that amount on the poor children. Today we got a chance to interview her, let's know more about her.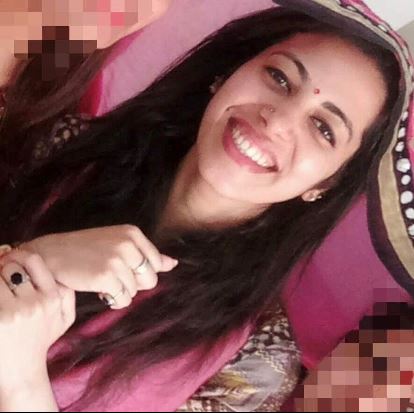 We hope this can inspire you to become a successful person too! It is worth listening to a successful entrepreneur or to people who share their success stories? We can significantly learn many things from the experiences of them, by listening to their story.
Excerpts from our exclusive interview with her:
Q1) Tell us something about yourself and your journey?
Hi, I am Shivali Soni and belong to the beautiful hill state of Himachal Pradesh. I did my schooling and graduated from Himachal. (B.tech- in electronics from Jaypee University, Shimla). Having an affinity towards academics, I pursued a master's in the same field.
Initially, I started my career as a Software Engineer. Although it paid my bills, I realized that it was not something that I can do in long run. Thereafter, I tried various career options, talked to a lot of people for guidance. Although everyone shared their life experiences, the one thing in common was to seek what you love to do, the thing that drives you.
That was a changing point and gave me the clarity of what I wanted to do. Nothing gives me more satisfaction than helping people and making an impact in their life. I always had a dream to be remembered as a person who is always there to help in whatsoever capacity she could. Thereafter, I decided that Human Resources is one place that will help me achieve this.
Believe me, giving up something which has studied for the past 6 years and diving with both feet into the unchartered territory was not easy. But I always believed in myself and my parents and brother supported me in what I was doing. I started my career with a very small placement hub where I knew nothing about the HR activities except a little knowledge of the recruitment process. I learned responsibility and other job-related skills over there, but most importantly I was taught how to connect with people. "At that time, it just reinforced my decision that I had a deep passion for people" and I was on the right path.
Q2) How did you take your career forward in Human Resources and have a good social media presence?
By constantly working, I got a platform where I could follow my passion. With the passage of time, I got the opportunities to boost my skills to get closer to my goal. At that time, I did a master's in "Human resources management" from Symbiosis school of distance learning with my full-time job.
In the meantime, I found LinkedIn as a great tool to get connect with people from different industries from whom I learned a lot. I tried to interact with the target audience and increased my social media presence and currently have nearly 19k followers. These connections have helped my presence on the platform. and in turn, have helped to connect the right people with the right jobs. Not only job seekers but friends, colleagues who are hiring for various roles approach me. I just try to act as a bridge to connect the right people with the right jobs.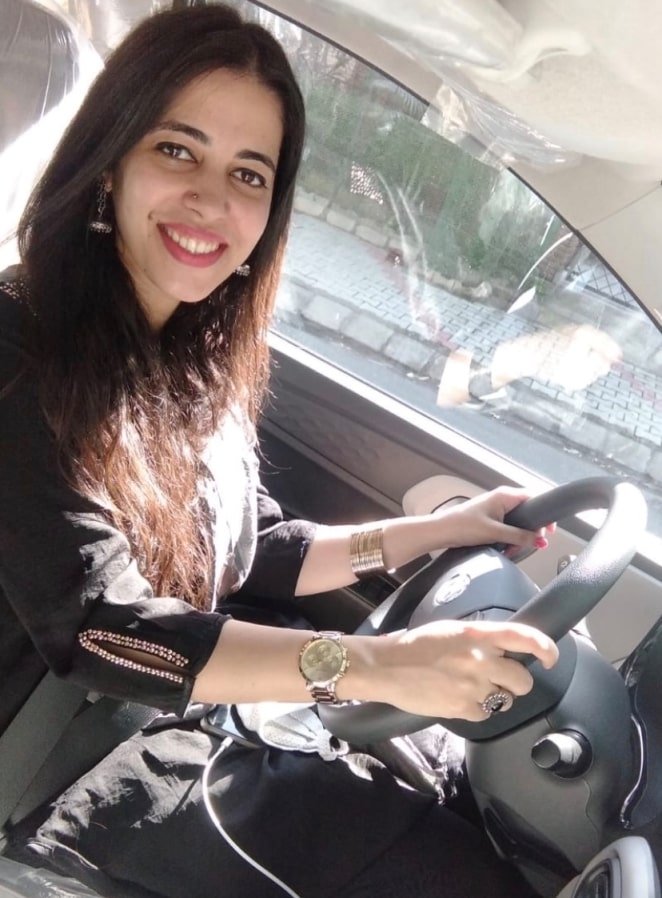 Q3) How do you feel when you help jobseekers?
I volunteered to extend my job-oriented services through LinkedIn. In addition, my volunteered services to help others helped me get recognized by people and this fact boosted my eagerness to do more in this sphere of services. I could literally see my efforts boring fruits wherein I could help people in getting the jobs. By doing this I also feel satisfied and happy to justify my existence in this field.
The more I helped others by devoting my own time, the more encouragement I got from everyone. People influence people, & I want to be remembered for the good that I did to lend a helping hand to those who need it. I intend to carry on this passion in all facets of life.
"The simple fact is jobs are vital to our society and our worth as human beings. If I can play one small part in helping someone find a workplace and employer where they can thrive, add value, and be valued, then I've added something to this world we live in."
& All these things make me who I am… 🙂
Q4) Working in HR can sometimes be Hard – but it can also be Immensely Rewarding." Isn't it?
Well, I love that as an HR I get to interact with a variety of people from different industries and facets of life. These interactions are a two-way process of learning. I take every interaction as a learning opportunity.
One more thing I love about HR is that it is constantly growing and changing. It has its own set of unique challenges. I like the fact that you get to tackle a variety of different problems on daily basis. This in turn lets one learn and grow. I believe one must keep the hunger for learning alive. This gives us a reason to grow ceaselessly.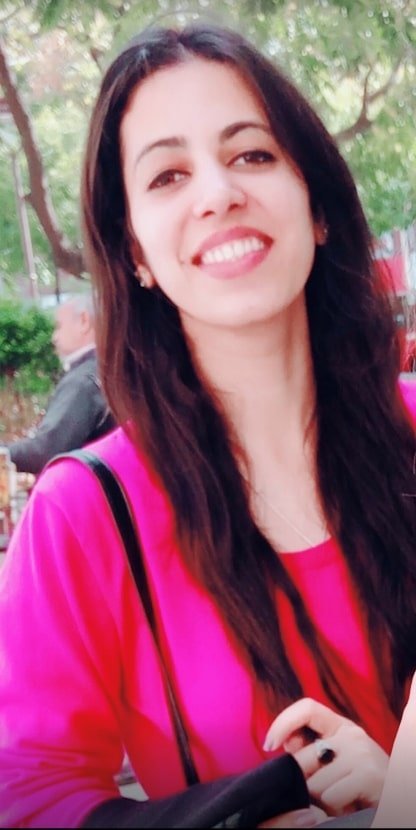 Q5) What is important for you Emotions/love or money?
In my opinion as Precious and necessary are two different things from one another, that can never be compared, Same is with love or money that can't be compared, both have different values in our life.
Love is precious thing in everyone's life and money is necessary only for survival of the life.
Love is a reason to live and money is needed to live.
However, for me, the biggest happiness out of it is the joy when people are rewarded for their skillset. The abundance and joy when you have helped someone to secure a job are unparalleled and that works as dopamine for me. Working as an HR has helped me develop my emotional quotient and understand people in a better way.
Q6) How you handle the work pressure, what's your mantra to be successful?
I always Remember Three words: cool, calm, and collected. When someone is insisting a project to be done on a timeline that seems impossible, I try my very best not to get overwhelmed and flustered. Maintaining composure will not only help me work more effectively, but it will show my manager that I can work well under pressure. I implement the tried and tested technique of breaking down tasks into smaller chunks. This works for me like a charm.
I try to take things one-step-at-a-time. This helps me to prioritize and evaluate what needs to be completed first and fastest. Creating boundaries and being proactive are the mantras that have helped me not to panic. At the end of the day, we are Human beings and are susceptible to mistakes and disappointment. However, I try that give my best so that my inner conscious is not complaining of subpar efforts. This I think helps me to give my best every day.
Q7) Any achievements in this field?
All the hard work and dedication has born fruit when I got the recognition from Linkedin which kept me highlighted as a 2019 & 2020 person of the year in HUMAN Resources in INDIA, and I am thankful to God as well as the linked society by remembering the saying that "God helps those who help themselves" and I expect this from the society.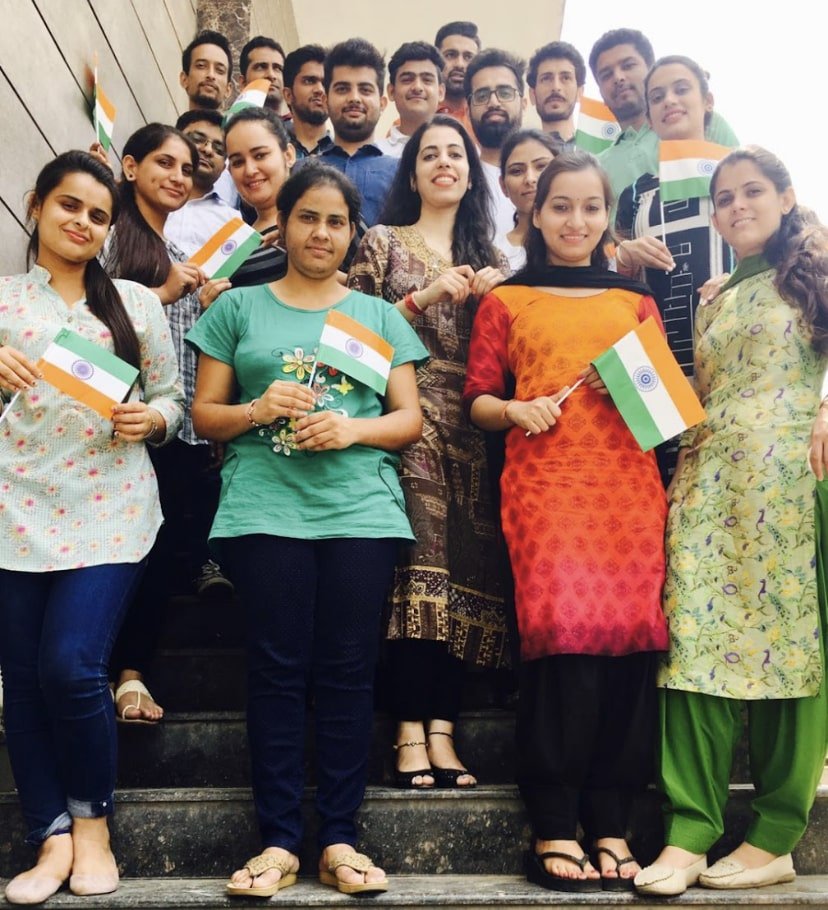 Q8) For Jobseekers, what tips you would like to share for finding a Job?
I would like to share my best 𝐓𝐢𝐩𝐬 𝐟𝐨𝐫 𝐅𝐢𝐧𝐝𝐢𝐧𝐠 𝐚 𝐍𝐞𝐰 𝐉𝐨𝐛 at any career level.
Well, Finding a new job can be a 𝐜𝐡𝐚𝐥𝐥𝐞𝐧𝐠𝐢𝐧𝐠 and 𝐅𝐫𝐮𝐬𝐭𝐫𝐚𝐭𝐢𝐧𝐠 experience. You can make the job search a bit easier on yourself if you use proactive strategies for finding a new job.
1. Get clear on what you want
2. Research your target companies
3. Tailor your resume to each job (that are relevant to the job you're applying for)
4. Create your online career brand
5. Get organized
6. Build, cultivate, and utilize your network of contacts
7. Do not limit yourself to online applications (Contact companies that interest you directly)
8. Be kind to yourself (Looking for a job can be stressful. So, take some time to meditate, exercise, etc.)
9. Prepare for all job interviews (Research about the company and prepare Common interview questions, and then practice them. The more prepared you are for the #interview, the more comfortable you will be – and the more likely you'll succeed)
10. Write thank-you notes after interviews with all interviewers.
11. Continue following up with hiring managers.
That's all, hope you find these tips useful.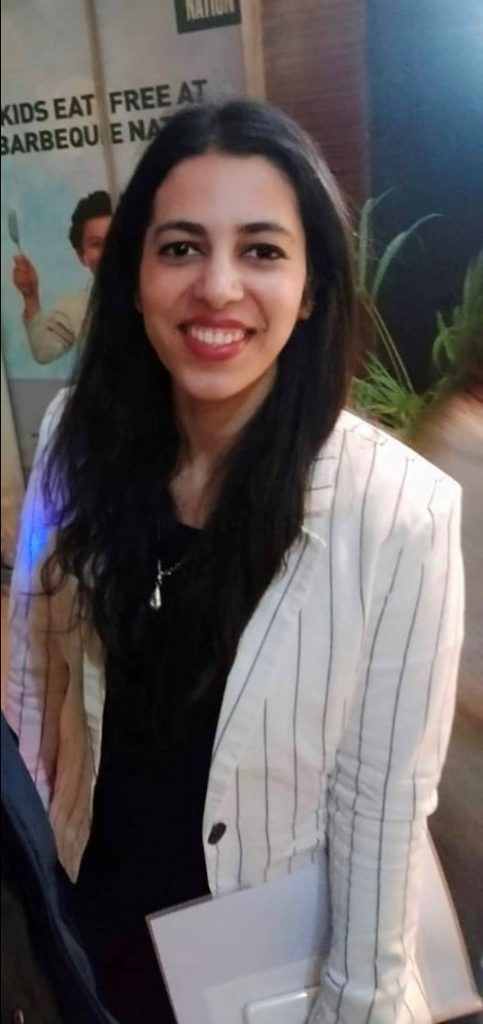 Q9) Advice/ Tips for people going through a rough patch during the pandemic.
𝐓𝐚𝐤𝐞 𝐚 𝐃𝐞𝐞𝐩 𝐁𝐫𝐞𝐚𝐭𝐡, 𝐒𝐌𝐈𝐋𝐄 𝐚𝐧𝐝 𝐒𝐓𝐀𝐑𝐓 𝐚𝐠𝐚𝐢𝐧…!
Millions of people around the world have lost their jobs, sources of income, or been furloughed because of the #COVID-19 pandemic. I understand that you must be tired…Tired of this situation, disappointments, rejections, etc., but do not lose Hope and Never Give up.
– Give yourself time to adjust
– Write about your feeling
– Accept Reality
– Learn from Experience
– Avoid beating yourself up
(It is easy to start criticizing or blaming yourself when you are unemployed. But it is important to avoid putting yourself down. Challenge every negative thought that goes through your head. If you start to think, "I'm a loser," write down evidence to the contrary: "𝑰 𝒍𝒐𝒔𝒕 𝒎𝒚 𝒋𝒐𝒃 𝒃𝒆𝒄𝒂𝒖𝒔𝒆 𝒐𝒇 𝒕𝒉𝒆 𝑳𝑶𝑪𝑲𝑫𝑶𝑾𝑵, 𝒏𝒐𝒕 𝒃e𝒄𝒂𝒖𝒔𝒆 𝑰 𝒘𝒂𝒔 𝒃𝒂𝒅 𝒂𝒕 𝒎𝒚 𝒋𝒐𝒃.")
Think of your job loss as a temporary setback and Look for any silver lining.
Maybe your unemployment has given you a chance to reflect on what you want out of life and rethink your career priorities.
LEARN FROM EXPERIENCE, TRY AGAIN and KEEP GOING.
Take care, help yourself to Stay Positive to keep up your Energy. "Something Good will happen for you."
Follow Her @
StartoCure is the online entrepreneurial magazine platform, where the team brings you Interview & Stories of Entrepreneurs, Inspirations, Influencers, Startups eco-system & Change-makers. StaroCure also committed to bringing resources, research reports, funding reports, and analysis of the startups, as well as profiles of great businesses & entrepreneurs from all over the world.
Note: If you have a similar story to share with our audience and would like to be featured in our online magazine, then please click here & follow the steps, we will review your story and extend an invitation to feature if it is worth publishing.
You may also like: