Tarot Sisters is a Certified Tarot & Oracle Card Readers, which is get founded by two sisters, as a name. Tarot Sisters is a self-help company that helps, guides, and elaborates on people's current energies through Tarot and Oracle card readings. They got the idea to start this after gets a lot of very positive responses from their family & friends. They provide services online/offline like Love and Relationship reading, Career reading, Self-care reading, and general advice and guidance reading. Today we got chance to interview them, lets know more about their journey.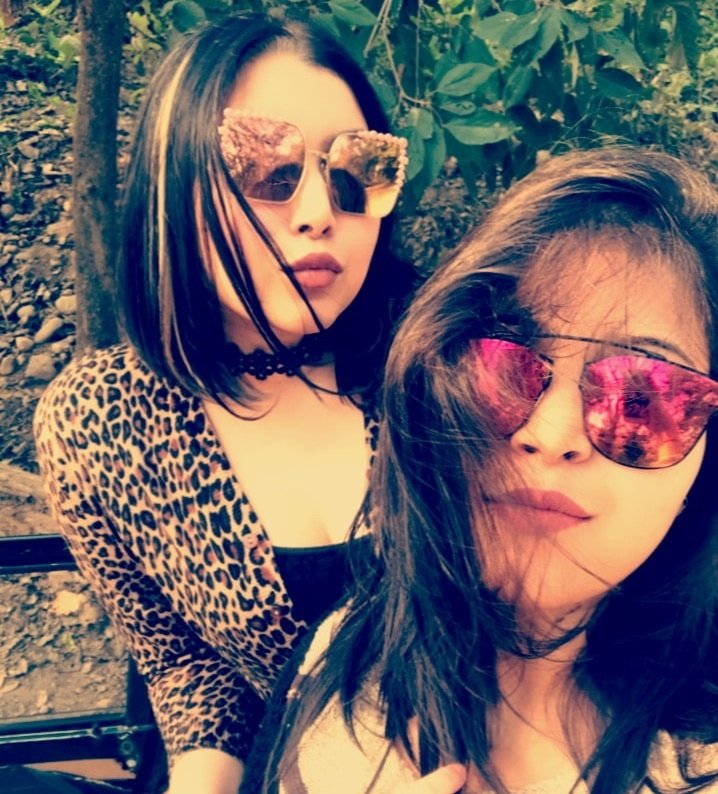 We hope this can inspire you to become a successful person too! It is worth listening to a successful entrepreneur or to people who share their success stories? We can significantly learn many things from the experiences of them, by listening to their story.
Excerpts from our exclusive interview with them:
Q1) Tell us a little about your startup and journey & how did the idea for your business/startup come about?
Tarot Sisters is a self-help company that helps, guides, and elaborates on people's current energies through Tarot and Oracle card readings. We are two sisters, currently teaching English as a second language in Vietnam. One of us had started learning it a decade ago and the other sister got inspired and started reading cards this year in June.
We started reading free for our friends and family and got an amazing response. That's how we got the idea to make it available to people around the world. So, we created our own Facebook page and immediately got followed and liked by hundreds of people. On our page, we have put our reading services on it. The services include Love and Relationship reading, Career reading, Self-care reading, and general advice and guidance reading. We do online virtual readings on Zoom/Facetime/Email. We post daily 'PICK A CARD' readings and lots of GIVEAWAY offers.
On our Instagram account, we post Live IGTV videos. In Vietnam, we do pop-up events in cafes and do live readings in person. It has been an amazing journey guiding people towards spiritual awakening and making them believe in the power of The Universe.
Q2) What was your key driving force to become an entrepreneur?
The key driving force to become professional Tarot card readers was being lightworkers to people especially during pandemic where people are in need of mental health care. Our experience with clients has given us so much boost and appreciation. They feel it brings positive vibes and encourages them to shift their mindset towards gratitude and manifestation.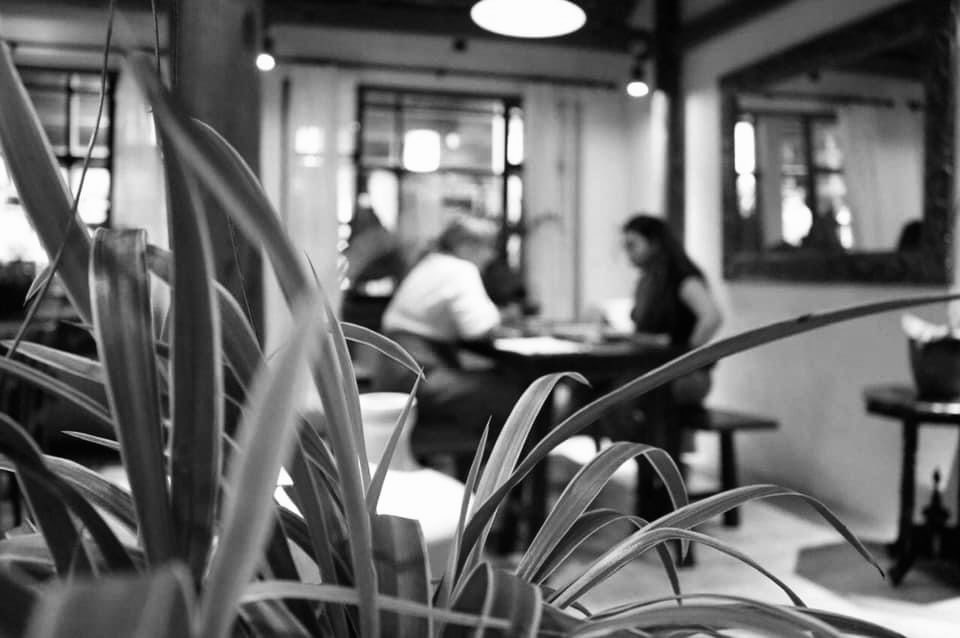 Q3) How did you come up with the name for your business/startup?
Tarot sisters is a self-explanatory name. As we are biological sisters who read tarot cards. We kept this name that directly represents TAROT CARD READING and the word SISTERS represents community and harmony.
Q4) What service(s) or product(s) do you offer/manufacture?
We provide paid readings to gain insight and clarity on current energies about past, present, and future. We do free 'PICK A CARD READINGS' on our social media accounts where you get intuitively attracted to a particular Card/Charms/Number. When you choose a pile, you get a surprise message meant for you in the same post.
In our social media stories, you can check out all the Zodiac sign messages that we post everyday. We provide energy cleansing through Sage smudging in Vietnam. On the other hand, we suggest the best stones and crystals according to the client's needs. We sell our own designed Oracle cards decks and sage bundles. We consult Tattoo designs according to people's sun sign and their Tarot cards.
We sell our handmade Mini Macrame wall hangings and key fobs too!
Q5) Why should people choose your product/services?
We believe people should get their Tarot reading done because not only it makes them aware of their own spiritual path but gives them a clear picture of what's going on and what is to be expected. Tarot reading helps people to be more optimistic, encouraged, and loved.
As people struggle with self and insecurities our readings provide a deeper insight into the spiritual messages meant for them and guidance towards self-love and healing. These readings are immensely helpful to people who are unable to make a decision or want to know about the possible outcomes of any situation they are stuck in. The best part of our job is that we have seen people healing.
Q6) What risks are you facing?
The main risk associated with this profession is picking up energies. Whenever we heal a person through readings we tend to absorb the client"s low energy, stress, or any type of mental and physical agony. We feel drained and exhausted right after this process. We recharge our energies through crystals and sage. It is a time taking process but it's worth it. These risks are mainly physical and mental but by God's grace we have been successfully doing it and we are and we will keep on healing. We believe it's our life purpose.
The other risk is the stereotype of how people perceive Tarot and confuse it with Spellwork, Black Magic, or any other dark occult. We want to make people aware that it's in no way related to any of the mentioned above. Tarot is full of positivity and optimism which is why it's called self-help and healing service.
Q7) Did pandemic (COVID 19) affect your business?
COVID-19 has affected our business in a positive way. Most of our clients are mentally disturbed due to the loss of a job, relationship, marriage, etc. All of us are very stressed out, and our reading has helped many people see the light at the end of the tunnel. Even in such a state, we are able to provide mental advice and steps to take, towards positivity and light. The struggles and challenges which we are facing now will keep on coming whether it's pandemic or not. So in a way we are changing the mindset and the lifestyle of many.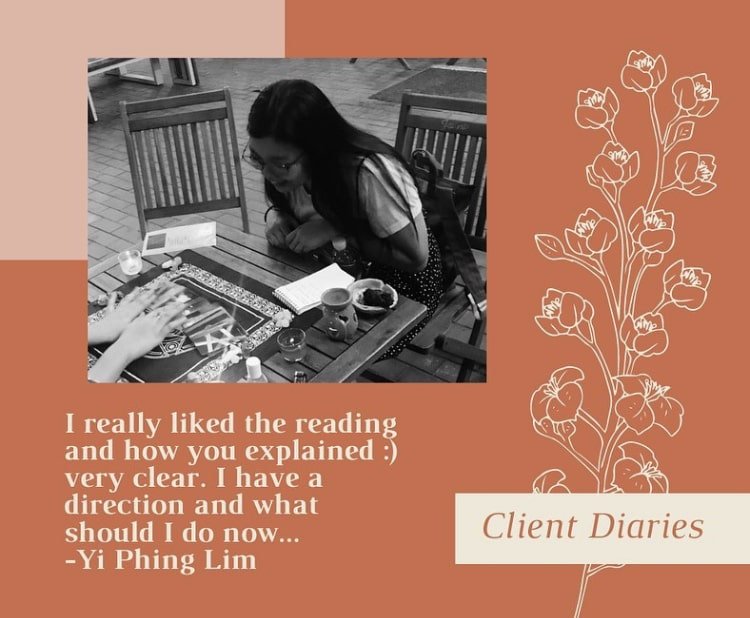 Q8) What piece of advice would you give to college graduates who want to become entrepreneurs??
The advice we would like to give to the Millenials and future entrepreneurs is that you should go after your passion. We understand that some businesses require investments such as we invested on our tarot decks, but if you don't have the funds yet, you can start to plan it wisely with a professional. You can also start your business or idea by making a fan page or account on Instagram and sharing it with your friends.
You can also share survey forms on what people expect from your business. In your stories, you can add a quiz and poll feature to keep your followers engaged and aware. We believe giveaways are one of the best ways to spread the word and get good feedback. We include free reading in our giveaway, all you have to do is Follow and Like us and Tag three friends. Memes are quite popular now, so according to your business, you can follow the hashtags and repost those in your stories. Our tarot memes are quite popular and funny.
Try to keep your product/service customer-oriented, so that you get popular with word of mouth as well. Customer loyalty is your glory. You can also collab with popular bloggers and influencers on Instagram.
Follow Tarot Sisters @
StartoCure is the online entrepreneurial magazine platform, where the team brings you Interview & Stories of Entrepreneurs, Inspirations, Influencers, Startups eco-system & Change-makers. StaroCure also committed to bringing resources, research reports, funding reports, and analysis of the startups, as well as profiles of great businesses & entrepreneurs from all over the world.
Note: If you have a similar story to share with our audience and would like to be featured in our online magazine, then please click here & follow the steps, we will review your story and extend an invitation to feature if it is worth publishing.
StartoCure.com strives to share every positive information which would benefit our readers. However, one must do their own research & take own responsibilities before taking any actions. Read Our Full Disclaimer
You may also like: