Kim Shah is the Chief Executive Officer (CEO) of KnowYourMeds Inc, a digital health assistant that seeks to improve health outcomes worldwide for chronic condition patients by leveraging AI to deliver personalized information and guidance on their diseases and their medications.
KnowYourMeds has also developed a web based portal for Hospitals in India to help them deliver digital access to their patients in these current pandemic times, incorporating telemedicne, e-prescriptions, digital discharge information, remote monitoring and follow up as well as AI assisted diagnostic pathways to help clinicians arrive at more informed diagnoses. Today we got a chance to interview him, let's know more about him & his journey.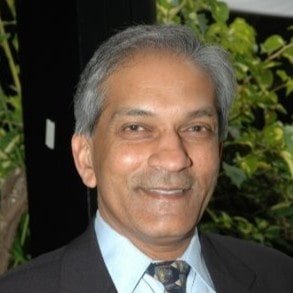 We hope this can inspire you to become a successful person too! It is worth listening to a successful entrepreneur or to people who share their success stories? We can significantly learn many things from the experiences of them, by listening to their story.
Excerpts from our exclusive interview with him:
Q1) Tell us a little bit about your start-up and your journey, please;
KnowYourMeds has offices in Boston, MA as well as Pune, India. We founded the company as a for-profit company with a strong social mission. As a result, our business model is more geared towards reaching millions of users rather than maximizing our profits. Cloud-based services have already touched many aspects of our lives (banking, travel, e-commerce) and digital health is now the latest area of interest. The pandemic and its resulting restrictions have really driven home the need for digital access to health, especially for the vast majority of people who live in rural parts of the world.
Q2) How did the idea for your business/startup come about?
15% of American adults do not fill the prescriptions they have just been given, 80% of them do not read the instructions that come with their medications and 70% of patients fall of their medication regimens within one month. The problem is at least as bad, if not worse, in the rest of the world. At KnowYourMeds, we believe that the primary reason for this is the lack of timely and relevant guidance for patients and that newly available digital technologies are perfect for solving this problem.
Q3) What was your key driving force to become an entrepreneur?
A strong desire to do something that will impact the health and well-being of hundreds of millions of people worldwide.
Q4) How did you come up with the name for your business/startup?
We started this company with a social mission – to deliver timely and personalized information and guidance about diseases and medications to users worldwide. The name KnowYourMeds delivers on this promise – and it also helps that the initials KYM sound a bit like my name (KIM:)
Q5) What service(s) or product(s) do you offer/manufacture?
We have two interlinked products.
The first is a FREE digital health app, downloadable from the Apple and Google stores. The app seeks to improve health outcomes globally by leveraging AI to provide timely and personalized information and guidance to enable end-users to develop and maintain healthy habits.
The second is a web portal for Hospitals – this is a comprehensive solution that allows providers to have a long-term relationship with their patients – incorporating telemedicine, patient histories, digital prescriptions, digital discharge instructions, remote monitoring, and follow-ups. Patients can communicate with the hospital using a regular WhatsApp call or by downloading and using our FREE app
Q6) Why should people choose your product/services?
Over 300,000 people have already downloaded our app and are using it to manage their health – disease and medication information, pill reminders, any food restrictions, vital signs to be monitored, reminders on screening tests, a digital diary to keep a log of their health between visits. The app has data on medicines from the US, Canada, Mexico, and India, plus it has a 50 million records database of adverse reactions.
Q7) How do you market your business, and which tactics have been most successful?
We use digital media to attract our end users – social media such as Twitter, LinkedIn, Facebook, Instagram, blogs, forums, our website. For our hospital customers, we use more traditional lead generation and sales techniques to find customers.
Q8) Did the pandemic (COVID 19) affect your business? If yes how?
The 2020 Pandemic has provided us challenges as well as opportunities – the challenges come from not being able to travel, meet with my team as well as build strong relationships with prospective customers as well as partners. On the opportunity side, the pandemic and resulting movement restrictions have meant that doctors and their patients have to rely on solutions like the KnowYourMeds telehealth hospital portal.
Q9) Have you considered any alliance/partnership/funding?
We are very interested in alliances/partnerships with other players in the digital health ecosystem – we are already working with online pharmacies and testing companies and would welcome other synergistic partners
Q10) What are your responsibilities as the business owner?
I am the CEO, and I have a team of around 20 people working on various aspects of our business. My first responsibilities are to be a leader, guide, and coach to my team. I have to provide the vision and ensure that everyone understands where we are going and why. Most important, I have to make sure that the team has the resources necessary to succeed in meeting our ambitious goals.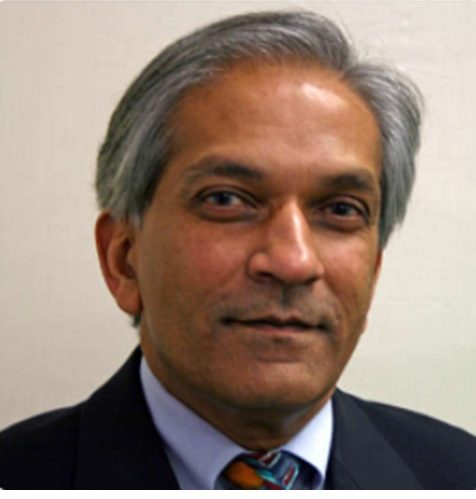 Q11) How many hours a day do you work on average & can you describe/outline your typical day?
My typical day begins with a teleconference at 7:30 AM (Boston time) with my whole team which is spread between the US and India. After that, I have calls with current and prospective customers from 9 AM till noon. From 1-2 PM every day, I meet with my CTO to discuss any technical issues, challenges, and marketing, sales, and business development opportunities in the US. I am currently working around 10-12 hours a day most weekdays and about 3-4 hours on weekends.
Q12) Tell us about your early life & How has being an entrepreneur affected your family life?
I was born in South Gujarat and left India at the age of 4. My early years were spent in Zambia, followed by 10 years in the US where I got my first degree in Aeronautical Engineering from Imperial College, University of London. After getting married to my wife, Asha, we moved to the US in the late '70s.
I got my MBA from the MIT Sloan School of Management in 1985 and have worked in the IT business for most of my life since then. Growing up in a Gujarati community, followed by living in the Boston area exposed me to entrepreneurship in many different ways and so it was very natural for me to follow this path.
Q13) What piece of advice would you give to college graduates who want to become entrepreneurs??
Have an idea for a product or a service that will make a difference to your intended customers, have one or more mentors who can guide you, be prepared to work harder than you have ever worked before, build a strong team that will complement your strengths and weaknesses, have boundless optimism but be prepared for the ups and downs that will surely come on your journey.
Follow Him @
Follow KnowYourMeds @
StartoCure is the online entrepreneurial magazine platform, where the team brings you Interview & Stories of Entrepreneurs, Inspirations, Influencers, Startups eco-system & Change-makers. StaroCure also committed to bringing resources, research reports, funding reports, and analysis of the startups, as well as profiles of great businesses & entrepreneurs from all over the world.
Note: If you have a similar story to share with our audience and would like to be featured in our online magazine, then please click here & follow the steps, we will review your story and extend an invitation to feature if it is worth publishing.
You may also like: