K Vijay Venkat is the founder of The English Edge, a Smartest and Coolest community where they empower you, to unlock your full potential, to ignite you; so you can feel the difference in you. He has spent many years researching the best techniques and methodology to empower you.
The defining dates in his Entrepreneurship journey are 17/01/2017 the day he suffered a mild brain stroke which had paralyzed in his left leg and left arm and 30/11/2020 the day he was declared a BOSCH-BRIDGE certified trainer. Today we got a chance to interview him, let's know more about him & his inspiring journey.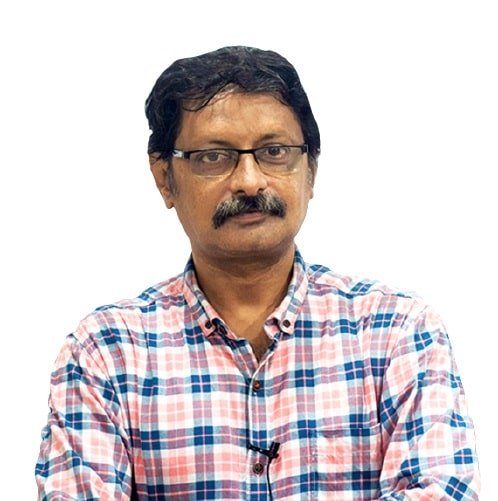 We hope this can inspire you to become a successful person too! It is worth listening to a successful entrepreneur or to people who share their success stories? We can significantly learn many things from the experiences of them, by listening to their story.
Excerpts from our exclusive interview with him:
Q1) Tell us a little bit about yourself and your journey as an entrepreneur.
Like most first-generation entrepreneurs, even I started off my career working for a couple of companies. I worked as a trainee at Hewlett Packard and then joined Kirloskar Computer Services Limited which helped me gain a lot of exposure to marketing, training, and customer-need analysis. I found my mojo when I started my career as a corporate trainer, I simply started loving my job. I started believing that if I am on my own, I could be more creative and share my experiences, the leverage which isn't possible when you work for someone.
Q2) Why did you choose entrepreneurship over a job?
While I was contemplating to be on my own, I had typical first-generation entrepreneurs' dilemmas. Investment, risking the fixed monthly income, fierce competition, family, and peer pressure of risking your career. But then one incident changed everything, I had a brain stroke on 17-1-2017. I had escaped death and severe paralysis by a whisker. My left leg is still weak.
I was bed-ridden for over 7 months. People had written my career off. That incident changed all for me. I said to myself, if God helps me recover, I will just do what I enjoy the most i.e. training people. Luckily, I scraped through that incident and thus, The English Edge was born in 2018.
Q3) What was the vision behind it?
The vision was/is to help people express themselves without hesitation. We at The English Edge believe, irrespective of your background and professional choices, everyone should be equipped with the skill of expressing themselves and that ensures success. People have many innovative ideas but the fear of rejection is actually killing their talent. We want to help people overcome this fear of rejection. We are fairly successful.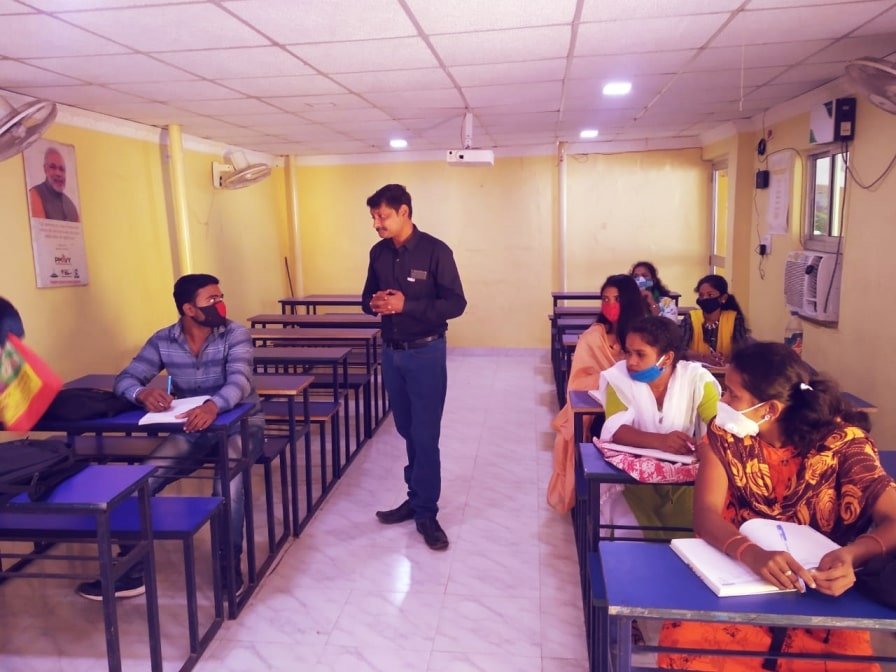 Q4) Describe the services that you offer to your customers and in what way they are unique?
Our core training areas are English Communication Skills, Soft Skills, Marketing/Telemarketing Skills, and Life Skills. Our unique services include but not limited to Life Membership for students i.e. any student who enrolls are eligible to seek help, even after completing their course, at any time. They are welcome to seek help either online/offline. All our students are provided 24/7 help in terms of doubt clearance. We have a string of interesting topics like celebrity interviews, speak up sessions, media interaction, etc., to help students communicate confidently.
Q5) What difficulties which you have faced or you are facing?
When I started off, I had just come out of a life-threatening brain stroke. It was a challenge to motivate myself amongst so much negativity and people 'advising' me to look for a small job. We started in 2018 and the business didn't do as well as expected, the negative 'advises' started pouring in, we just started doing a bit well and the Corona Pandemic hit the training/education industry. But, for The English Edge, this was the turning point.
We were the first ones to foresee the future and shift to online training. This was a major boost, while training institutes and even colleges started shutting down, The English Edge started doing exceedingly well. Today, we train at colleges, we train working professionals, students, and even housewives. We also train a prestigious Japan-based company.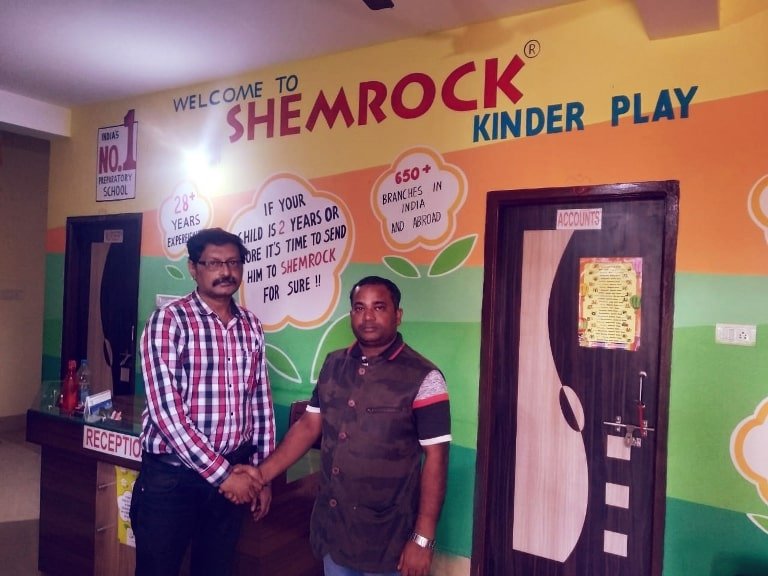 Q6) How do you handle the pressure and manage stress?
I don't take much pressure as I believe this is my 2nd inning in life. So, this is a bonus. The stress or pressure cannot exceed the brain-stroke incident in 2017. However, I do yoga in the morning and I feel fresh and relaxed.
Q7) How do you market your business?
For now, we are depending on online promotions. We are looking at giving franchises to selected people across India. Today, after 2 years of hard work, we do get referral business too for which we are very humbled. Once the Govt gives permission then we would do offline advertising too.
Q8) How many hours a day do you work on average & can you describe/outline your typical day?
I don't work much; I work for 10-11 hours a day. I strongly believe that I should have first-hand information on each and every client so I handle all first-time calls personally. The follow-up and the admin are taken care of by the team. I make it a point to speak to all my trainers, the online marketing team, and a few students every day. Since we are operating in online mode, the personal calls to the team keep all of us in good spirits.
Typically, my day goes in handling calls, taking a couple of classes, and calling all the team members. I also make it a point that the calls to the team are very little about business and more about their personal well-being. The corona time needs it.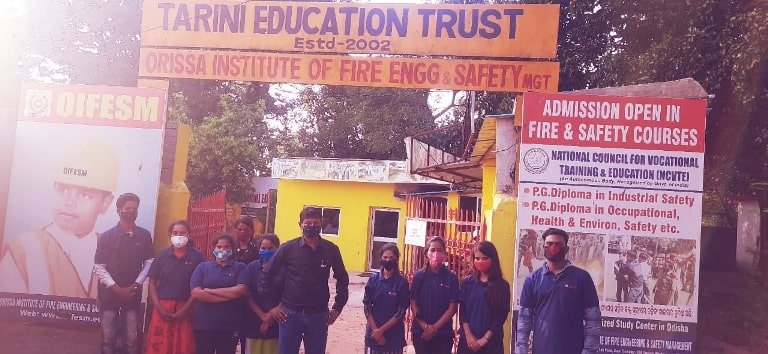 Q9) In your opinion what are the keys to success?
Dream to succeed. Of course, as everyone agrees on hard work and persistence but I personally believe that the success journey first begins with a dream to succeed. Second, be in a profession that gives you immense satisfaction at the end of the day.
Q10) What advice would you give to someone starting out as an aspiring entrepreneur?
Don't run after profits, ensure your clients are getting more than their expectations and you are sure to succeed. For e.g. if you are in a restaurant business, keeping the ambiance clean and serving tasty food is not exactly customer service because that is the minimum your customer expects from a restaurant. Think what additional service you can offer and there lies the keys to your success ?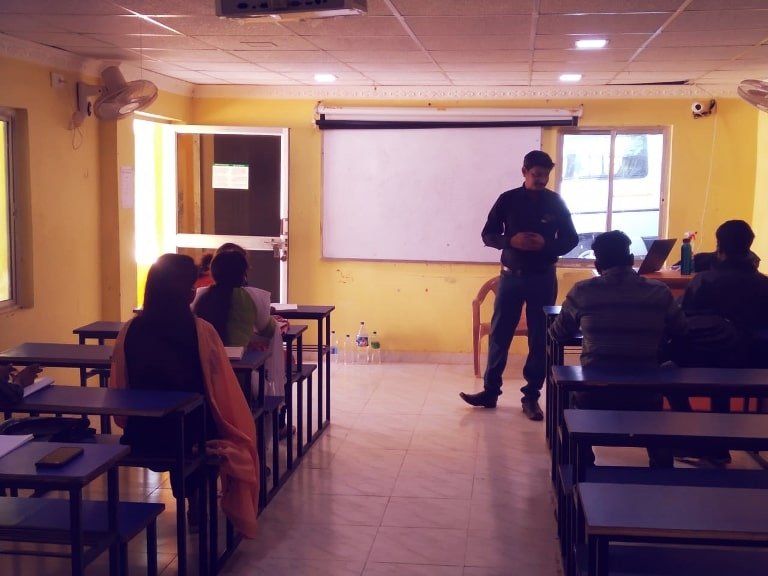 Follow Him @
StartoCure is the online entrepreneurial magazine platform, where the team brings you Interview & Stories of Entrepreneurs, Inspirations, Influencers, Startups eco-system & Change-makers. StaroCure also committed to bringing resources, research reports, funding reports, and analysis of the startups, as well as profiles of great businesses & entrepreneurs from all over the world.
Note: If you have a similar story to share with our audience and would like to be featured in our online magazine, then please click here & follow the steps, we will review your story and extend an invitation to feature if it is worth publishing.
You may also like: