Divya Varma is the co-founder of Taxolawgy Inc, a platform is oriented towards connecting talented professionals with organizations or companies around the globe that might need their services. Taxolawgy is helping individuals to create their online footprint as a freelancing service provider.
Taxolawgy essentially provides all the resources that an individual might need to present themselves and their skill-set in the best possible light so that they can find companies or clients that are willing to value and cherish their talent. Today we got a chance to interview her, let's know more about Taxolawgy.
We hope this can inspire you to become a successful person too! It is worth listening to a successful entrepreneur or to people who share their success stories. We can significantly learn many things from the experiences of them, by listening to their story.
Excerpts from our exclusive interview with her:
Q1) Tell us a little bit more about Taxolawgy, please;
We have built Taxolawgy as a vehicle that would connect users with experts of a variety of different work domains, not just finance. Yes indeed, Taxolawgy has managed to get on board several financial consultants and other professionals in the field of finance.
However, we are not at all limiting our vision for the platform by over-relying on our strong background in Finance. In fact, Taxolawgy is already venturing into a spectrum of different areas, including but not limited to, startup services, website and IT software, design media and architecture, sales and marketing, and writing and content development.
Q2) What was your key driving force to become an entrepreneur?
I was 18 years old, and it was the second year of my BCCA when I decided to become a Chartered Accountant. I was fortunate that I got the guidance and support of my mentor and a great faculty of Taxation in India, Mr. Farooq Haque. He encouraged me to pursue CA and I was very much focused on making it my career path.
However, I think destiny had other plans for me. While I was doing my intermediate, I joined Mr. Haque's firm YO Edutech Solutions. This was a game-changing experience for me. The work environment was extremely friendly and learned a lot about how to navigate the professional world. Gradually, I began working more actively with the marketing team and started to contribute my own marketing ideas and growth strategies. My confidence kept building as we got great results.
Q3) How did the idea for your business/startup come about?
My growing passion for creating and implementing business strategies kept pulling me towards marketing. As I found myself deep diving on the internet to find the next marketing course to complete, I realized that this was my true calling. During the same time, as several of my friends were starting their professional careers, they were sharing with me their struggles to find clients.
This has led me to the idea of having a platform that can connect professionals with clients or companies who require expertise on essential matters occasionally but cannot afford to hire a full-time employee for the same. Once I landed on this idea, I discussed it with Mr. Haque and he encouraged me to pursue it. I knew that in order to be successful in the long run, the platform has to serve more clients than just those who need financial expertise. Hence, I began researching the freelancing market. The more I delved into the opportunities for the market, I became confident of the feasibility of this venture. Finally, in 2018, we officially began working on what Taxolawgy is now.
Q4) Why "Business Consulting Industry"?
Looking at the current business landscape in India, it is pretty evident that there is an absence of a clear diagnostic approach in businesses to identify the pain points, whether it is a lack of innovation or a delay in grasping and responding to the needs of their customers. This presents consultancies with a golden opportunity to add value to businesses by implementing their problem-solving and growth-oriented strategies.
The consulting industry in India is expanding at an impressive CAGR of 30%. We anticipate a rise in employment opportunities for professionals in almost all work domains. We at Taxolawgy are capitalizing on this opportunity by equipping ourselves with clever resources that would allow analytically skilled, flexibly minded individuals to make the most of their talent.
By emboldening their online presence, Taxolawgy is looking to create a space where our partners would be able to effectively communicate with clients and sell their services, without having to "sell" their services.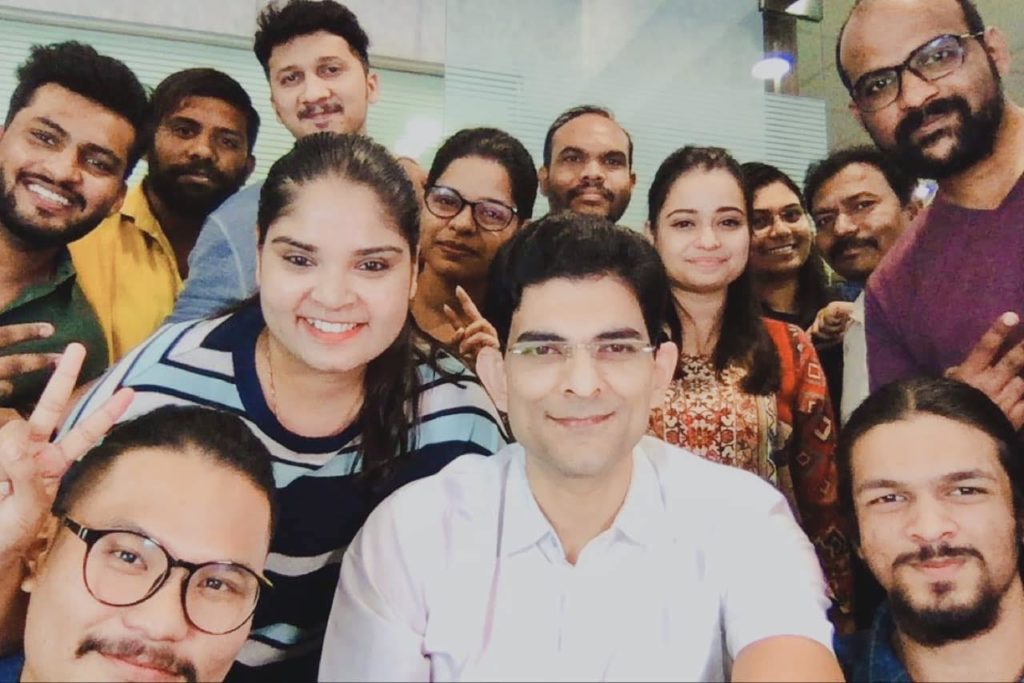 Q5) What service(s) do you offer?
The financial consultants on Taxolawgy are providing their expertise to clients in a diverse range of areas. From Income tax and consumer bankruptcy to contested wills and consumer credit, there is a spectrum of financial services that our partners are currently delivering on the platform to both local as well as international clients.
Q6) Why should people choose your services?
Based on the feedback we have been getting from the clients and companies, we can say there are some clear value additions that our partners have been able to contribute to the clients and businesses. Heightened market awareness is a big one. Nothing is more crucial for a business than to better understand its customers and the broader market. By offering analytical and strategic guidance, our partners have benefited firms to get a better understanding of their target audience.
Q7) How do you market your business, and which tactics have been most successful?
We understand that the ever-evolving state of technology requires modern businesses to embrace constant shifts. It is difficult to commit to a permanent workforce and therefore, working temporarily with expert service providers is something that is much more cost-effective for businesses.
At Taxolawgy, we are enabling employers to seek the expertise and assistance they need for any complex task or objective, without having to worry about long-term contracts and all the other complications that are usually associated with conventional hiring and recruitment. With the freedom to hire professionals according to the project requirements, and have no obligation to commit to a prolonged hiring contract, businesses obtain greater control over who they hire, for what, and for how long. Taxolawgy, essentially, enables businesses to obtain greater agility and adaptability.
The flexibility this model brings, allows businesses to become masterful in multiple different domains. Our approach is to embolden the decision-making process of businesses so that they feel free to experiment more daringly and do not hesitate to reinvent the wheel in the pursuit of better growth and performance.
Q8) Give us a glimpse of your clientele;
I think some of our biggest success stories have been in the domain of sales and marketing. Several of our clients have managed to double, and in some cases, tripled their conversions within a short span of time, with the assistance of the marketing experts on Taxolawgy. The sales numbers speak for themselves.
One particular business, Halo dude corporate services private limited, Ahmedabad bases startup managed to cross major sales milestones online, despite the fact that the brand is relatively new and still largely unknown. Implementing savvy online marketing strategies for client-after-client, the digital marketing experts on Taxolawgy have managed to bring exceptional results for both domestic as well as international businesses.
Our clientele range from various industries, mainly startups and small enterprises.
As we started our operations around the time the pandemic struck and the whole world went into a lockdown, there were very few people looking out for starting new businesses and many new businesses curtailed their operations or were shut.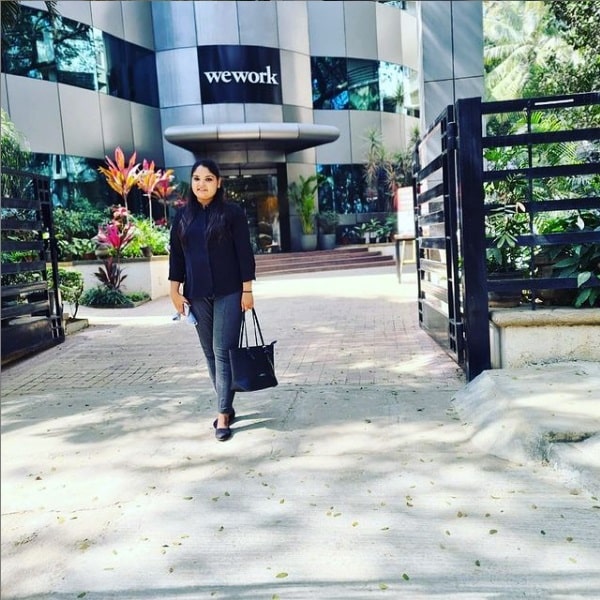 Still, we got a good response from our campaigns and provided our best services to clients from across India in a financial domain like Company formation, GST, Trademark, etc. Some of our clients came from rural areas and had no idea of our complex legal systems but reached us through our campaigns and were delighted with our prompt service and liasoning with various govt departments across the country.
We helped more than 200 clients, ranging from the food industry to health and fitness to marketing and sales. the key benefits that the clients got were:
we helped them get all govt registrations within the shortest possible time and
at the least possible cost. almost a 10th of the local service providers.
Q9) What are your business strategies for the coming years?
The way we see it, Taxolawgy is transforming with every new niche it is entering into. Potentially, Taxolawgy would be anything that its users would want it to be. At this early stage, the platform is aggressively expanding into a variety of different domains. We are certainly not limiting our vision by prioritizing one niche market over the other. Having said that, we indeed are focusing our energies on certain areas, that in our opinion, holds a lot of promise.
The cryptocurrency market has certainly gained momentum in the past year or so. The real estate market has also seen some serious activity in the aftermath of the pandemic. We are also observing an increasing interest in the conscious consumer market or the market for Eco-friendly products, given the climate movement led by young people. These areas, among some others, are at the forefront in terms of the niches we want Taxolawgy to venture into next.
Q10) Tell us about your early life & How has being an entrepreneur affected your life?
Once I embraced Taxolawgy as my path and settled into my role as an entrepreneur, I quickly realized that in order to do this right I cannot allow myself to get complacent. Hence, I have continually improved my management skills and leadership abilities through incessant learning.
I still continue to learn new things every day, apart from handling my professional duties. In my opinion, it is the part and parcel of the job. Someone like me, who is trying to introduce new ideas and a new way of doing things, cannot rely on proven methodologies or patterns of doing stuff. Things that I have learned, I have always pressure tested them at work, changing and adapting them whenever opportunities arose.
I think over time, I have learned a lot more from the results of those trials and errors than any specific book or course could have taught me. In a way, the growth of Taxolawgy is a mirror of my growth as a professional, because whatever I have learned, a large percentage of that has been on the job as an entrepreneur.
Follow Her @
Follow Taxolawgy Inc @
StartoCure is the online entrepreneurial magazine platform, where the team brings you Interview & Stories of Entrepreneurs, Inspirations, Influencers, Startups eco-system & Change-makers. StaroCure also committed to bringing resources, research reports, funding reports, and analysis of the startups, as well as profiles of great businesses & entrepreneurs from all over the world.
Note: If you have a similar story to share with our audience and would like to be featured in our online magazine, then please write to us at hello@www.startocure.com, we will review your story and extend an invitation to feature if it is worth publishing.
You may also like: