Urmila Kandha is the author of the best-selling book, The DevOps Assessment & Essentials of Agile Transformation. She has 21+ years of IT experience in International Business and significant experience in IT Process Transformation, Program Management, Agile and DevOps Coaching, Assessments, and Consulting. Recently one of her books "when Things Change" got published. Today we got a chance to interview, let's know more about her book.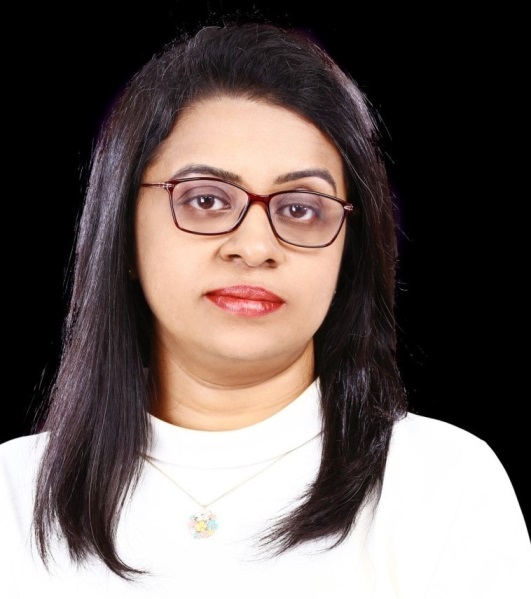 We hope this can inspire you to become a successful person too! It is worth listening to successful people who share their success stories. We can significantly learn many things from their experiences, by listening to their story.
Excerpts from our exclusive interview with her:
What inspired you to write your latest book – when Things Change?
The inspiration behind this book originated from the crisis that hit me when my mother got diagnosed with cancer and progressed with end-stage renal failure. Caregiving for a loved one during critical illness is extremely intense and at the same time very gratifying. Having experienced this firsthand, I learned that there are millions of people across the world who are going through a similar or even worse situation. If how I sustained and thrived in this crisis can be an inspiration to anyone dealing with similar trauma, then why not make a difference in the ordeal.
Can you tell us more about this book?
Most often, the situations in life do not change. We do not have a choice in what happens to us in life. But we always have the choice to respond. And to lead in a crisis, you just have to be a better version of yourself. Everything else eventually falls in place. This book is a compendium of all life skills and techniques that I knew or learned and applied in crisis that helped me improve my resilience and be a more composed caregiver. I won't say any of these are perfect or best. However, many of the skills that I applied in this situation can be applied by anyone facing a deep personal crisis if they wish to shift their momentum and emerge stronger from the crisis.
Does writing energize or exhaust you? Or both
No matter how exhausted I have felt during difficult times, writing has been immensely cathartic to me. It has enabled me to feel energized, heal through the vicissitudes of life, discover meaning in relationships, uncover my priorities, and has helped me meet my true inner self with more grace.
How long did it take you to write this book? What was the most difficult part of your artistic process?
It took me close to 8 months to complete this book from idea through publishing. About 80% of the content though was completed during the hospital stay nights in Jehangir Hospital, Pune, India when I was in the middle of the caregiving crisis. The remaining 20% was in the last few months when it was organizing all the ideas and giving this book an overall construct.
When things affect us on a personal level, it is easy to get distracted, derailed, and depressed. I found it challenging to practice all life skills and be equally articulate about them through this book. I think that was the most difficult part of the entire process.
Where do you get your greatest ideas for writing?
My best ideas for writing have always been inspired by some deep experiences that have had a profound personal impact on my mind. And all 3 books of mine have had crucibles behind the scenes that led to their genesis. While ideas can be born even in the midst of chaos, transforming them into a form that can be of value to the reader requires lot of conscious thinking in deep solitude to bring in a mindful and unbiased perspective to the table with authenticity.
Whom do you trust for objective and constructive criticism of your work?
I am truly blessed with a lovely family and great friends whom I regard and respect as my Personal Board of Directors. They are authentic soundboards with whom I can always bounce off ideas, discuss, brainstorm, get constructive criticism and give my ideas their best versions.
If you could be mentored by a famous author, who would it be?
Robin Sharma. I deeply respect him for the strong influence he exerts on his readers with a genuine intent to help them sculpt the best version of themselves.
How did you manage to fit writing in with other demands of your time? Are you good at managing your time?
I think anything that we are passionate about and is a priority figures out a way to find time in our schedules without asking for our permission. Honestly, to finish a book you need to be consistent and disciplined to bring the idea to life. Most of my writing slots have accommodated the early hours of dawn or late hours of midnight when silence in the surroundings helped me with uninterrupted blocks of time to transform my ideas into meaningful and presentable content.
Your 3rd book is very different from the earlier 2 books. Has writing and publishing this book changed the way you see yourself?
Seeing our ideas come to life is a feeling that words can't describe. My first 2 books on Amazon namely "Essentials of Agile Transformation" and "The DevOps Assessment Playbook" are more on the themes of organizational transformations and the readiness for making the shift. The 3rd book – "when Things Change" is more focused on making caregiving sustainable during the crisis. Through this book, I have curated my personal experiences and created reflection journals at the end of each section to let the reader introspect and see how he/she can boost his/her resilience and fight the adversity with more grit and acceptance.
When we reflect on our personal struggles, traumatic memories, distressing events, and fears, we sometimes fool ourselves to believe that the rest of the world is normal. This is a point that deserves constant retrospection and conscious thinking. While writing this book, I created Reflection Journals at the end of each chapter to trigger the reader/listener (for the audiobook) to pause and reflect on those shifts that are much desired in life.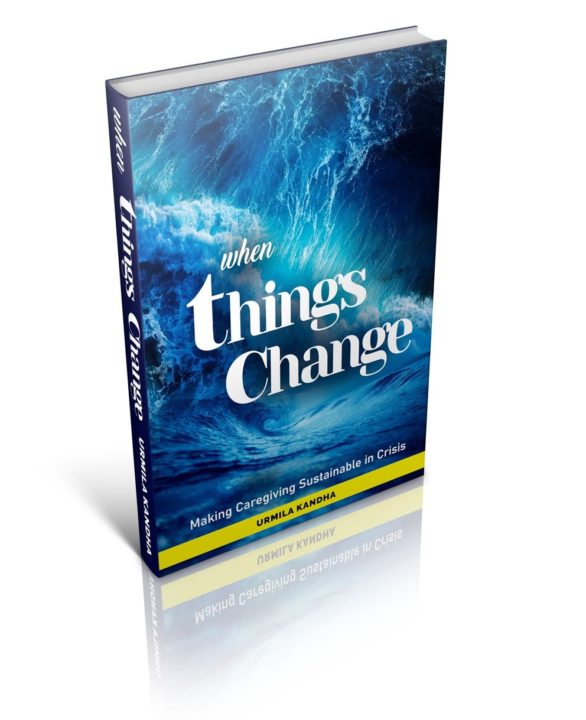 How can we leverage our perspectives and reflections from life-changing experiences in a quintessentially human manner to make a difference to the life of another fellow being dealing with similar trauma? How can we induce that shift in someone's perceptions of the 'quality of life in crisis'? If I'm able to widen the impact radius of even one person navigating through similar trauma, I would consider it a personal success.
Do you plan to make this audiobook too?
Yes. The Audiobook production is underway, and it is expected to be published on Audible.com in July 2021 and 42 other leading global platforms thereafter for the benefit of readers across the world.
What was your key driving force throughout your journey?
Having a strong sense of purpose has always kept me grounded in both personal and professional life. I don't do things ever for the sake of completing them and I don't mark things "Done" unless I'm satisfied with the outcomes. I search for meaning in everything I do, which drives me to find energy in every single element that accomplishes the journey. Being grateful for everything that helped me through difficult times and expressing gratitude to every individual who made a difference to me personally or professionally is yet another dimension that helped me stay grounded and cultivate beauty in life.
How do you as an author visualize making a difference through this book?
Apart from empowering the reader to explore his/her entelechy and raise his/her efficacy in crisis, Royalties from the book after deducting the expenses would be donated to people suffering from cancer and struggling with finances to support their treatment cost.
What piece of advice would you give to college graduates?
Fragmented focus is an enemy of engagement and excellence. When faced on crossroads, strive to set boundaries, and get some uninterrupted time for yourself to prioritize and focus on what matters.

Urmila Kandha
No matter how difficult a situation be, always show up with a purpose

Urmila Kandha
Follow Urmila Kandha @
StartoCure is the online entrepreneurial magazine platform, where the team brings you interviews & Stories of Entrepreneurs, Inspirations, Influencers, Startups eco-system & Change-makers. StaroCure is also committed to bringing resources, research reports, funding reports, and analysis of the startups, as well as profiles of great businesses & entrepreneurs from all over the world.
Note: If you have a similar story to share with our audience and would like to be featured in our online magazine, then please write to us at hello@www.startocure.com, we will review your story and extend an invitation to feature if it is worth publishing.
You may also like: