Raju Chakraborty is the CEO of WebGuru Infosystems, a leading provider of premium web services with a legacy of more than 15 years in catering to a global clientele. WebGuru was get founded with a team of 4-5 software developers in 2005, is now global with 150+ professionals & thousands of happy clients in 32+ countries.
His expertise is backed by 16 years of enriching experience in the IT industry, the last 10 years being in core web development solutions. Today we got a chance to interview him, let's know more about WebGuru & learn from his priceless experiences.
We hope this can inspire you to become a successful person too! It is worth listening to a successful entrepreneur or to people who share their success stories. We can significantly learn many things from the experiences of them, by listening to their story.
Excerpts from our exclusive interview with him:
Q1) We are curious to know about your journey from the beginning. Would you like to share in brief?
I received my graduate degree from Calcutta University. At that point in time, people used to apply for Government jobs after completing graduation. But I didn't follow that route and pursued a computer programming course instead. It was quite challenging due to its limited prospect at that time.
I got a huge exposure to this field. My spectrum of activities included computer-related training and software application development for different organizations. My specialty was in developing payroll applications for various government and private organizations.
During my association with Brainware Group, the world of dotcom was gradually booming in India. Then, a unit of 5 members including me was formed to offer web-based solutions to a worldwide clientele. This is how WebGuru Infosystems came into existence back in the year 2005 as a budding web development company.
With 16 years of long experience, today, I hold the rank of CEO at WebGuru Infosystems. I lead a team of 150+ professionals who are efficient in delivering advanced solutions in the domains of web & mobile app development and digital marketing.
It has not been a cakewalk but a passion for innovation and experiments keeps me going.
Q2) What's your take on the industry / business domain that you're in?
We operate in the digital industry. This is an ever-evolving niche! The industry is rapidly advancing with a seamless blend of creativity and technology. The competition is rising and inspiring businesses to adopt out-of-the-box strategies, in turn, contributing to the progress of the industry.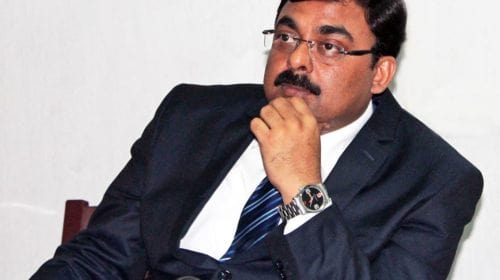 Q3) How do you seek motivation?
I believe that motivation springs from perspective. If I follow a specific strategy to sell my service, it will be monotonous & repetitive. I won't derive any pleasure from working after one point in time.
That's why I prefer to innovate and experiment. My work approach is to solve my customers' problems instead of selling a generic service. This makes each of my projects unique identified and interesting. I wake up with the thought of making the day productive. Instead of setting an unreasonable target, I set small goals and keep achieving them one by one. This further encourages and inspires me to work better.
Q4) Did you face any challenges during your long journey?
There have been a lot actually! The initial days when WebGuru Infosystems first bloomed in 2005 was quite rough. Arranging for resources-both financial and efficient employees, setting up the workspace, attracting clients, and satisfying them with quality works – we had to pass every hurdle.
Back at that time, none had any access to Facebook and LinkedIn. So you can well imagine the poor condition of networking. My ardent passion and the assistance of my fellow colleagues and clients contributed to shaping the company, which is now considered as one of the leading digital service providers in India.
However, we are yet to overcome all the obstacles! The digital realm is fiercely competitive all the time. The moment you become self-contented and stop upgrading yourself with the latest trends, you will have no space in the industry. I always say, "challenge is the only constant" in our profession.
Also, I must mention the pandemic! The trying time has made me realized that there's no substitute for hard work. We have adopted a work-from-home model and I am managing the team remotely. I would like to take a moment here to appreciate my team for relentlessly upgrading themselves and proving their efficiency. They are doing a great job and making me proud.
I am an optimist. I always try to find a silver lining in every cloud around. Perhaps this is what keeps me progressing against all the odds.
Q5) Here's a quick question – which one would you pick between money and emotions?
Well, this is a tricky question. As the CEO of a company, I reckon the importance of financial resources for enhancing business productivity. On the flip side, emotion is what creates the line between a human and a robot!
My long experience taught me one thing – being passionate about work is the only way to thrive. So you can see I am an emotional person at heart and I try to maintain a balance between the two options you put forth. I always try to build an emotional bond with my team members and clients that fosters a healthy and happy work environment.
Q6) Being a CEO must be hard! How do you manage work stress?
Honestly, I am a workaholic and work is a meditation for me. Of course, there are good and bad days at work and I adopt strategic measures to overcome the situations. I believe that communication is the key to solving any issue. So whenever there's any trouble at the workplace, I discuss it with my team members.
Also, my family is very supportive of me, which is a huge plus in reducing the pressure!
Q7) Spill the secret – what is your strategy to ensure the team's growth?
The only way to drive growth is to explore the team members' potential. Every person has the potential to grow which can often remain suppressed. An experienced leader can identify it and give an opportunity to the employees to surpass their limits. This boosts their confidence and helps the entire organization to progress. You see, there's no 'I' in a team, it's always "we". So, the self-growth of every individual in a team is integral to the overall growth of a company.
Q8) In your opinion, how to be successful?
There's no hard and fast rule to achieve success. If you have confidence, integrity, passion, dedication, and a turn for experimentation, achieving success is only a matter of time. Just remember that as an entrepreneur, your success will always lie in the success of your customers. So try your best to empower others – this in turn will empower you.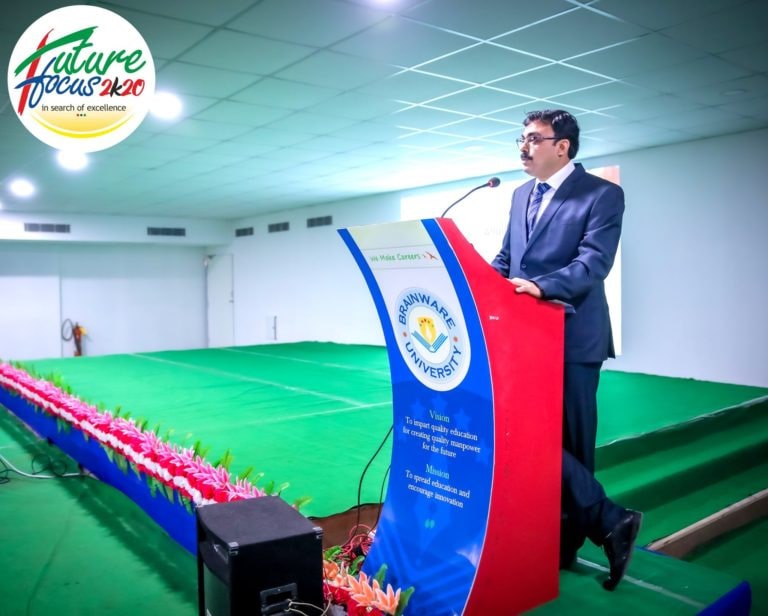 Q9) A piece of advice for the new-age entrepreneurs?
Don't give up. No matter how worse the situation is, keep moving. Having profuse resources, connections, and even a business potential won't help if you are not persistent enough. This persistence, I believe, is the key to success.
Follow Him @
Follow WebGuru @
StartoCure is the online entrepreneurial magazine platform, where the team brings you Interview & Stories of Entrepreneurs, Inspirations, Influencers, Startups eco-system & Change-makers. StaroCure also committed to bringing resources, research reports, funding reports, and analysis of the startups, as well as profiles of great businesses & entrepreneurs from all over the world.
Note: If you have a similar story to share with our audience and would like to be featured in our online magazine, then please write to us at hello@www.startocure.com, we will review your story and extend an invitation to feature if it is worth publishing.
You may also like: