Anooja Bashir is the CEO and founder of Ourea (OureaCorp and Oureansoul), Co-founder & CMO of FlexiCloud (Managed Cloud Hosting Company), COO of Digitaliz (IT Consultancy), and Founder of Anooja initiatives (social entrepreneurship initiative). Anooja Bashir handles the role of multi-specialist in her organization, getting involved as a Brand Strategist, Marketing Consultant, Business Mentor, and corporate trainer.
She has tried pretty much a lot in the corporate to have bagged expertise and experience all around. Today we got a chance to interview her, let's know more about her. And let's learn how; she managed to handle multiple roles at a time.
We hope this can inspire you to become a successful person too! It is worth listening to a successful entrepreneur or to people who share their success stories. We can significantly learn many things from the experiences of them, by listening to their story.
Excerpts from our exclusive interview with her:
Q1) Tell us a little bit about your start-up and your journey, please;
I graduated as Civil Engineer and began my career in the corporate field which gradually led to a start-up with the motive of developing an Ed-tech company. that finally evolved into a marketing vertical and thereupon backed with IT winded up in a 360-degree business management consultancy providing Marketing, IT, HR, and training solution through our corporate wing Oureacorp along with Oureansoul that deals with creative services like interiors and events.
We help companies to gain a foothold in the industry as a lot of small businesses sometimes find it difficult to get noticed. In reality, it's like they don't know where to start. So, they create profiles on social media networks and expect leads to come in. But things don't work that way. What they need is an expert collaborator who can increase their standing in the industry. That's where our magic works.
Q2) What was your key driving force to become an entrepreneur?
Entrepreneurship wasn't exactly my dream job but it was like it called me. After 10 years of corporate background and another few years in academia in 2014. I decided to bridge the gap of talents of academia and corporate. Hence conferred the idea of an innovative program called LIKES – Learning Innovative Key Employment Skills.
Though the concept was of a finishing school which later on evolved into a marketing agency and then with the expansion of the IT wing. We developed ourselves into a 360-degree business management consultancy. Though my journey was full of thorns and rejections, I never gave up on my dreams. Even after failing pathetically twice, I stood up strong, building my company with strategies and experiences gained in the journey of evolving myself into my best.
Ourea emerged as one of the strong marketing agencies within a year with its innovative and conceptualized approach. Eventually, I collaborated with Vinod Chacko (founder of FlexiCloud) and Naman Modi (founder of Digitaliz) and got the best IT support for Ourea. The professional team took a new shape getting us super stronger than ever as an organization.
Q3) How did you come up with the name for your business/startup?
Everyone always remarks on me as someone who always looks for innovative and different concepts. I was in search of a unique name for my business. The word Ourea in greek means mountain, where though it's a struggle to climb up eventually hard work and efforts take you to the top in this case success. The bird in the logo symbolizes the phoenix that never gives up or breaks and even if it does, it rises from the ashes symbolizing our failures and gradual success. Ourea's business model is built around a unique system representing the 7 primordial deities of Greek mythology; Nysa | Athena | Cithaeron | Oreos | Olympus | Helicon | Athos.
These 7 entities represent 7 human traits or personas that are embodied in our culture and work philosophy. These entities are further split into our 7 core domains that serve specific business functions: HR Consulting| Training | Marketing | IT | Events | Interiors | Photography.
We offer quality services through all of our verticals tailored specifically to meet our customer's wants and needs with a bunch of creative, talented, skilled people committed to maintaining the company standards. We provide the solution with our pitch-perfect strategies and long-term visions along with proper utilization of resources that promotes business growth in all our verticals.
Q4) What service(s) or product(s) do you offer/manufacture?
Ourea, is a 360-degree business management consultancy that provides a one-stop solution for all your business and corporate needs. We provide all and every solution for business management starting from Marketing, branding, IT, Training, HR solutions, and every possible need is solved here.
We offer a complete range of corporate solutions to help all businesses or firms to enhance their quality and increase their revenue. Our services start from branding, marketing, IT support to training, mentoring, and HR. Oureacorp provides complete corporate necessities from anything to everything a firm or individual needs to build their business and take it to the sky. We also have a creative venture OureanSoul, which helps our clients find the best creative and artistic solutions for all their needs. In addition to this, we have a managed cloud hosting service provider called FlexiCloud and an IT consultancy named Digitaliz that provides you solutions for your IT obstacles.
Q5) Why should people choose your product/services?
The key elements of our services are that we hit the bull's eye with our strategies in both marketing and IT. We come up with solutions not only for a single problem but also anticipate other problems that can come along, hence we device a one-time formula that the client will not have to face many delicacies. Another important aspect of our company is that our team members are experts in seeing the end product of anything they produce because of their experiences, hence anything that can come along can be anticipated prior so as to save time, money, and effort.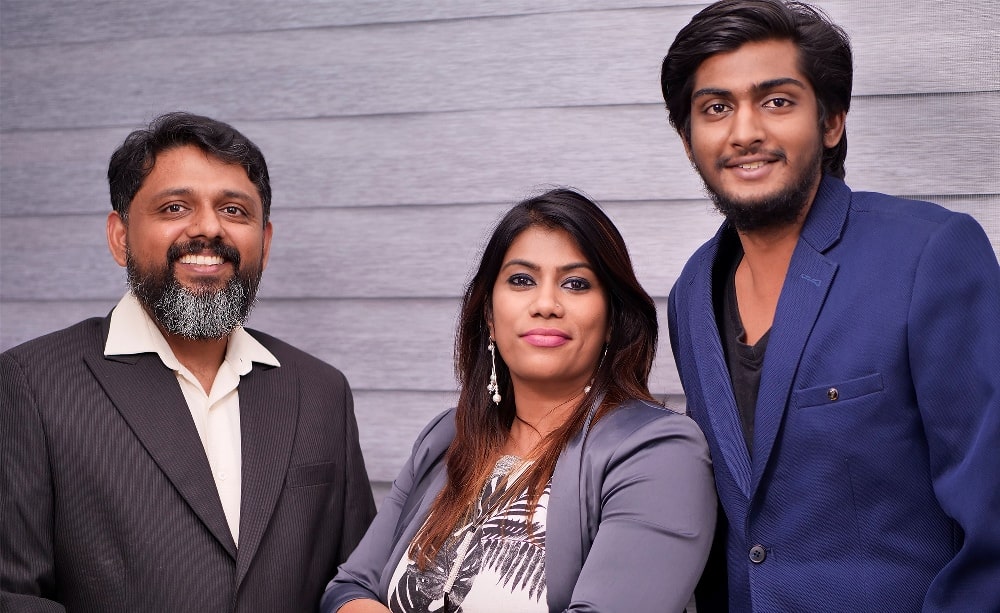 Q6) How do you market your business, and which tactics have been most successful?
Marketing is the core of any organization's success. We create our work in the most efficient and effective way and let the quality speak for us. Marketing always being my forte, me and my team are best at bringing out innovative strategies to stand out. We strategically plan our moves to get to the right audience for the most genuine works.
Q7) Did pandemic (COVID 19) affected your business? if yes how?
Just like every other business we too got affected by the pandemic. But we stood strong and built our pack. We had thoroughly dedicated our time to building our brand power by training the team with industries best. And we utilized our time in finding out the solution to fight out the challenges of pandemic related business obstacles. We promoted our employability program called LIKES – Learning Innovative Key Employability Skills.
We moduled the course in a way that the students will acquire the essential qualities for being in the corporate world. The idea was to give the five vital elements of professionalism to enhance their skills like the Panchatatva theory of life. In the past few months of recession, we continued our strategy of transforming the talents into skilled employees to bridge the gap between tremendous opportunity and employee candidates.
Our idea was to get talents under our verticals (Marketing and IT), train them in accordance with the industrial standards and corporate necessities for two months with a stipend. After the completion of the said period, on the basis of their performance, we either hire them or get them hired. Our industrial expertise allows us to connect a wide range of networks. Us as an HR management helped our motive of bridging the gap which turned to be beneficial for both individuals and organizations.
The program resulted in developing a strong human resource system that was capable of bringing more productivity and it eventually worked out well increasing our turnover. We also expanded our team with more employees, proudly enough we hired people when others were downsizing. We created a solution for a long-lost problem of unemployability for building us stronger than ever. Our revenue generation in turn was manifold because of the right decision taken.
Q8) Have you considered any alliance/partnership/funding?
Ourea still remains a bootstrapped organization. My partners Vinod Chacko and Naman Modi are my key strength and they remain by my side in every hurdle. As of now, we are not considering any funding or alliance. But we are planning to scale up, so we are planning to get associated with a few of the incubations & big level players so we can bring up our ideas to a bigger platform.
Q9) What is your greatest fear, and how do you manage fear?
To maintain success is our biggest fear because it has been a long journey of toil and struggle; that made us reach where we are today. We do not compromise on our quality and ethics. We being a corporate company cannot fall below the standards. Maintaining the quality of work at the standard rate is the biggest fear we face. We strive hard to maintain our service quality and revenue as our team always looks upon us. And we cannot compromise on the salary of our team.
To convince the clients that quality works do not come at a cheap rate is a tiring task. We do loose clients as we give priority to our service quality rather than monetary earnings. Thus being successful and maintaining the corporate standards is a blessing but is also a nightmare in disguise.
Q10) What are your responsibilities as the business owner?
I work with the aim of creating a strong base for businesses that are struggling to make their way into the corporate work. Being the CEO and creative director of Ourea I visualize the concepts and give them the color and style of innovation. The recent market changes have enabled me to research more about business opportunities and build new relationships with potential clients as well as develop a broader network with fellow industry professionals. I allow myself some time for learning new skills that would help me further to influence my customers.
Besides this, I am also the strength of my team and I am concerned about everyone associated with me. Anything that affects them affects the productivity of the work. so I am very concerned about my teammates; so I also take up the responsibility of making each of my team members happy and comfortable working in my organization.
Q11) What comes first for you money or emotions?
As always remarked I am a people person. I do find peace in solving the problems of people around me. This as everyone says has had a positive and negative impact on me. I being an HR person can analyze and read a person's mind. I always keep emotions first than any other material things. My social entrepreneurship- Anooja Initiatives has helped to serve the purpose of my fellow beings. And I always love helping and mentoring people around me.
But to be precise to the question, I keep a balance between money and emotion. I try to maintain a personal and professional balance so as to keep the balance of emotional and intellectual etiquette is maintained.
Q12) How many hours a day do you work on average & can you describe/outline your typical day?
The days of 9-to-5 were over when I started my own startup, one of the most challenging hurdles, I had to overcome was sticking to the particular daily routine. It's not that I have to adhere to the traditional concept of 9-5 working time. On some days I would arrive at the office at eight am, while on other days I would come to the office a little later and stay well into the evening. This flexibility has been stressful but is of course liberating. The working hours are not what matter but the productivity and result of the work put in are what matters to us. All of our team members work towards creating the best out of everything.
I spend the majority of my time in the office as our company works on different verticals. And so many clients from all across the globe to handle, the timings actually matter. So I cannot precisely tell the number of hours I work in a day. It all depends on when my client needs the service. We strive to provide 24/7 service.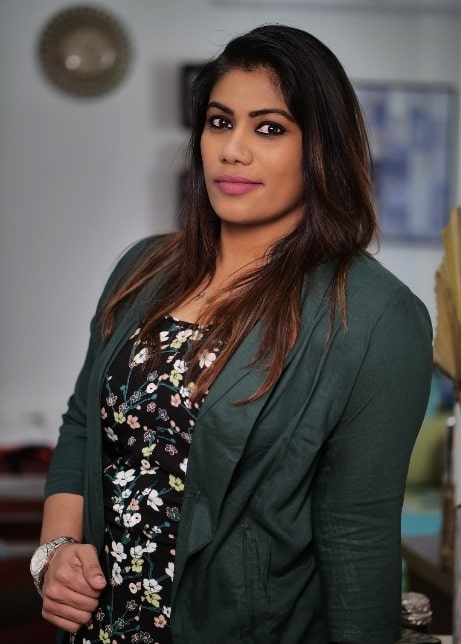 Q13) What piece of advice would you give to college graduates who want to become entrepreneurs??
My advice to upcoming entrepreneurs would be to not lose hope at any point in your time. Also, failure is always going to be a part of your life. You'll keep failing and that becomes the major source of learning. Though it might seem to be a hard way, it is indeed the best way. Failure is the step towards success. So embrace your failures and learn from them.
My words for an upcoming entrepreneur would be:
"Your failure should be your push to achieve more and more as dreams are like the sky, they're boundless."

Anooja Bashir
Follow Anooja Bashir @
Follw Ourea @
StartoCure is the online entrepreneurial magazine platform, where the team brings you Interview & Stories of Entrepreneurs, Inspirations, Influencers, Startups eco-system & Change-makers. StaroCure also committed to bringing resources, research reports, funding reports, and analysis of the startups, as well as profiles of great businesses & entrepreneurs from all over the world.
Note: If you have a similar story to share with our audience and would like to be featured in our online magazine, then please write to us at hello@www.startocure.com, we will review your story and extend an invitation to feature if it is worth publishing.
You may also like: