Aarushi Jain is the founder & CEO of Sprinkled Insights, a platform that provides writeups for invitations, stories, poetry, speeches, captions for pictures, and content for social media & websites. She is just a 19-year-old aspiring author & she is doing this since the age of seven. Today we got a chance to interview her, let's know more about her & aspiring journey.
We hope this can inspire you to become a successful person too! It is worth listening to a successful entrepreneur or to people who share their success stories. We can significantly learn many things from the experiences of them, by listening to their story.
Excerpts from our exclusive interview with her:
Q1) How did the idea for your business/start-up come about? Tell us something about your journey, please.
I am a 19-year-old aspiring author and I've been writing since the age of seven. I started up with short poetry & moving on, realized writing is exactly what I want to do! Though I knew that I wanted to be an author, freelancing was never in my mind. Since I loved writing and readers loved my writings, a lot of people used to ask me for writeups like poetry for a relative or a speech for an event.
Then it was one fine day when a family friend suggested I explore freelancing. I had no idea what this field was and how is it done. I started my research, connected with senior writers, understood how pricing & collaborations are done, and in May 2021, officially begun my journey as a Freelance Writer.
Q2) How did you come up with the name for your business/startup?
Though I never had any plans of taking up freelancing, I always had a dream of having a proper name for my writing career. Also, writing is something I've always loved and has been my source of amusement & relaxation. Therefore, when it was the time for giving a name to my start-up, the only thing that I had in my mind was – "I want to sprinkle magic with my words and let everyone know how magical the world of writing is." This is how the idea of Sprinkled Insights struck my mind. 'Sprinkled Insights – where magic is sprinkled on paper.' This is what I tell my clients as well, that we are here to sprinkle magic-using pixie dust of words for you.
Q3) What service(s) or product(s) do you offer/manufacture and why should people choose your product/service?
As a freelance writer, I provide writeups for invitations, stories, poetry, speeches, captions for pictures, and content for social media & websites. Every writer is exceptional in using the power of words, but at Sprinkled Insights, magic is sprinkled using pixie dust of words. Before proceeding to begin writing for someone, I make sure I comprehend the temperament of the receiver well, i.e; the actual motive behind the writeup they want and their sentiments connected to it.
Also, Sprinkled Insights believes in using the pen as a magic wand and therefore the required writeup or content is delivered within and in fact, much before the stipulated time. Talking about content for social media pages & websites, every brand strives to provide quality products & services and amidst all this, what they require the most is, a collection of words that'll help them boost their sales. This is exactly what my business does. If you want a crisp write-up that apts your conditions and is worth the charges, Sprinkled Insights is the right place for you.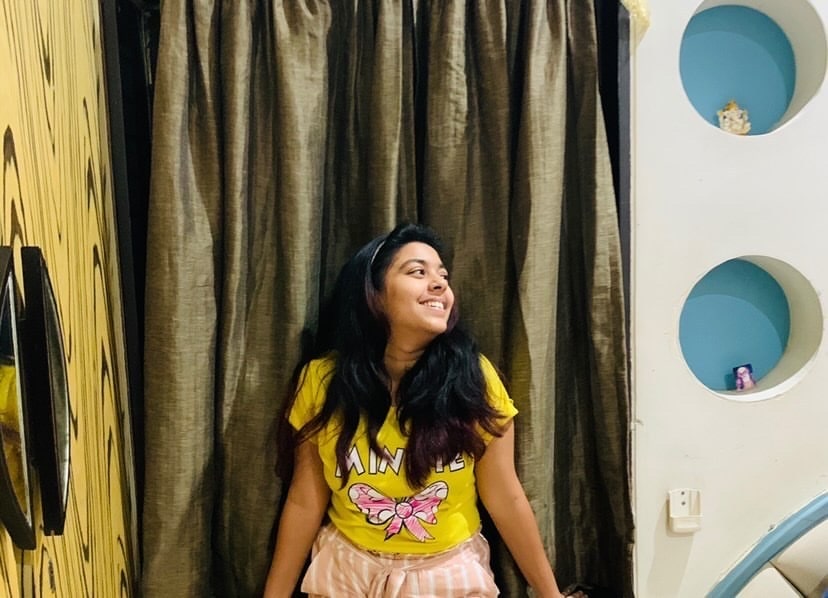 Q4) Did pandemic (COVID 19) affect your business? If yes how?
Yes, the pandemic did affect my business, and by god's grace, in a very good way. In fact, I would say, it was during the pandemic when I decided to start with professional freelancing. We all have been stuck within the four walls of our homes since last year and I got the chance to cross these walls and reach different brands around the country.
I got ample time to decide what exactly I want my future to look like and what steps I need to take up for the same. The concept of working from screens helped me connect with professionals sitting far away & gave me a 'work from anywhere' profession for life. Had the pandemic not hit us, the times would have been much different and happier but I wouldn't have got my dream career and therefore, the only thing that I am grateful to the pandemic for is, giving me time to self- communicate and start-up with Sprinkled Insights.
Q5) How many hours a day do you work on average & can you describe/outline your typical day?
I wish I had an answer to this. Ruskin Bond once said – "A writer is on work 24*7 busy absorbing the life around." This statement of his sums up a writer's life. There are no fixed working hours and absolutely no holidays! My work starts the moment I open my phone or laptop and get a request for content from a client. Whether it is nine in the morning or eleven at night, doesn't matter. So basically, my day revolves around writing content for two bakeries & two hamper studios in Nagpur, a garden boutique & a photo studio in Jaipur, and an event company in Hyderabad.
They keep sending me beautiful pictures of their work and I make sure I provide them the best content that keeps up with the excellent work they have curated. Also, working doesn't mean sitting on a desk and chair all day long. I can work when I am in my room, out for a drive, in the market, or even at a family gathering. I just need my phone and a good network connection that's all! In fact, this is the thing I find best about my profession.
Q6) What piece of advice would you give to college graduates who want to become entrepreneurs??
Before I answer this, let me tell you, I am not a college graduate and in fact, I am just a first-year Journalism student. With the experience I have gained after taking up freelancing, I just want to say that there's no specific age to decide what field you want to go into and you don't always need a degree to pursue your dream career. Just like in my case, I am studying Journalism but it is an Author who I want to become and it is Freelancing what I am doing. You have an idea in mind, you know the path, and if you know the pros & cons of taking up the journey, go for it! Your mind-blowing idea will remain a thought forever if you don't implement it.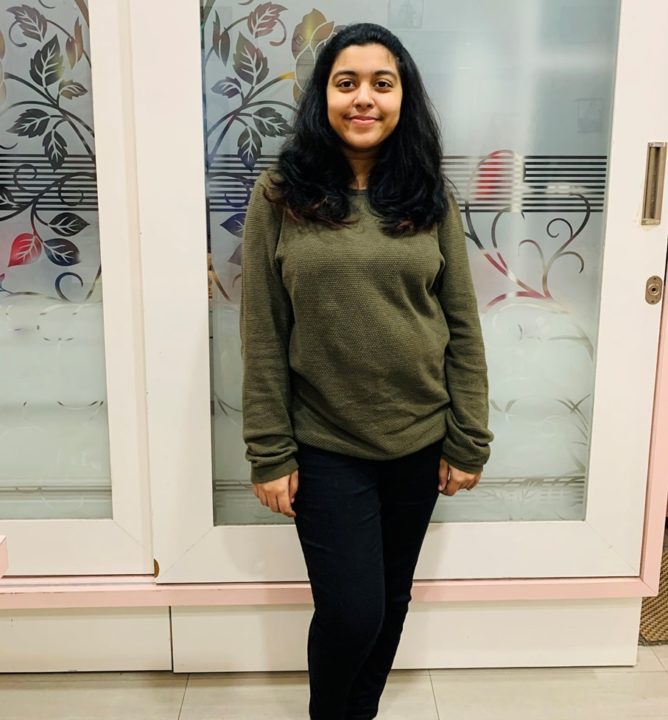 Rethink, research, and replan your concept before you start working on it, and keep looking out for opportunities that'll help your business grow. Also, don't think about how big or small your idea is. Keep working and let your results make the decision. One last thing, no matter what field you go into, you can't grow if you don't know how to make contacts. Talk to people, let them acknowledge your presence. Connect with new people, tell about yourself because nobody will ever know who you are unless you tell them who you actually are!
Follow Arushi Jain @
Follow Sprinkled Insights @
Follow Penned Ideas @
StartoCure is the online entrepreneurial magazine platform, where the team brings you Interview & Stories of Entrepreneurs, Inspirations, Influencers, Startups eco-system & Change-makers. StaroCure also committed to bringing resources, research reports, funding reports, and analysis of the startups, as well as profiles of great businesses & entrepreneurs from all over the world.
Note: If you have a similar story to share with our audience and would like to be featured in our online magazine, then please write to us at hello@www.startocure.com, we will review your story and extend an invitation to feature if it is worth publishing.
You may also like: