Abhishek S Chauhan is the founder of Iessentialss, a marketplace for best made in India products. An Australian graduate decided to give back to mother earth & by supporting to "VOCAL FOR LOCAL" movement started the marketplace of an Indian product called iessentialss. Today we got a chance to interview him. Let's know more about him & his start-up.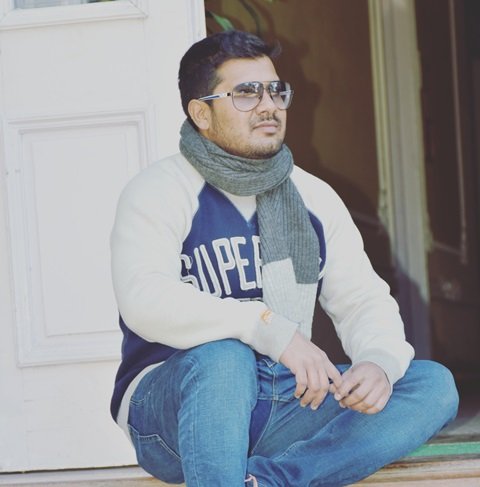 We hope this can inspire you to become a successful person too! It is worth listening to a successful entrepreneur or to people who share their success stories? We can significantly learn many things from the experiences of them, by listening to their story.
Excerpts from our exclusive interview with him:
Q1) Tell us a little bit about your start-up and your journey, please;
Abhishek: Everything builds up gradually at an unknowing instant, who would have thought that an Australian Graduate would come back to the homeland, especially in this century where brain-drain is so common. Nonetheless, after getting equipped and skilled with all corporate experiences from Australia's biggest FMCG, Woolworths. I decided to carry forward the legacy of my father with YKS Infratech Pvt. Ltd.; everything went well through even in my food venture. But the table turned when we got stuck in our homes because of the pandemic. And the real value of e-commerce hit me hard.
That was the humble start of iessentialss's idea. Everything is on its track to ensure that we achieve our mission of respecting Mother Earth and giving back to society by giving apt limelight to all the artisans at satellite locations. Every day is new learning, and with each day passing, I am learning a lot about Tribal Arts, Organic, and etcetera. And the empowerment that we will give to the people who deserve will be a treat for sure.
Q2) How did the idea for your business/start-up come about?
Abhishek: When we all were bound to be in our homes for our safety from getting infected from the dreaded coronavirus. While using e-commerce platforms, I frequently noticed that I only see big business groups having access to sweet spots, and individuals who work hard by themselves are lost in the crowd. So, intending to make an online marketplace where empowering small and micro businesses and ensuring every artist's sustainable growth, I started www.iessentialss.com.
Q3) What was your key driving force to become an entrepreneur?
Abhishek: Since my days in Australia, I have been indulging in social causes. When a problem came to my notice, I decided to put my strengths into making an environment where sustainable growth prevails. And the 'Make in India' vision of our honorable Prime Minister receives a ray of sunshine as we support the products made in India. Also, with entrepreneurship, I get the freedom to make my destiny through my actions.
Q4) How did you come up with the name for your business/start-up?
Abhishek: It is rightly said that 'the first impression is the last impression,' and for a brand, its the name that does the talking. Making connect with unorganized small and micro-businesses of Indians was essential to provide them the respect and attention they deserve. Hence the name Indian essentials superstore, acronym as IESSENTIALSS came into play where this marketplace provides essential services to both producers and consumers (www.iessentialss.com). We also thrive in saving tribal arts and other lost arts.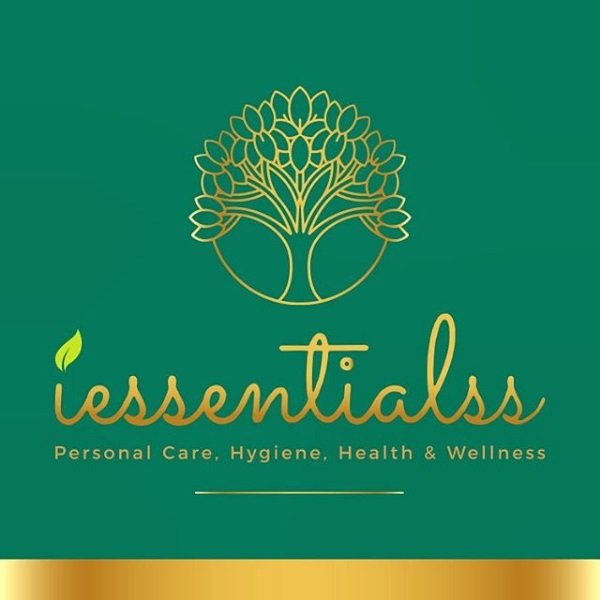 Q5) What service(s) or product(s) do you offer/manufacture?
Abhishek: We are working forward in creating an environment for all the artisans from satellite locations to sell their products that deal with personal care, health care, hygiene, wellness, home care, child care, eco-sustainable & organic. And it is visioned to become one of the best marketplaces to provide empowerment to vendors through multiple skill development plans and programs.
Q6) Why should people choose your product/services?
Abhishek: When people choose to take service from us, they will indirectly contribute to society as they will give employment to artisans at satellite locations by buying items from them. We will also ensure the supply of the best quality products to the consumers directly from the producers. This will give you a chance for people to support women's empowerment and empowerment of small and micro-businesses.
Q7) How do you market your business, and which tactics have been most successful?
Abhishek: There is no actual written plan for success, but minor acts pile to bring significant changes. However, marketing is essential for any product. The USP (Unique Selling Proposition) strategy identification and reflecting it appealingly on our website iessentalss.com is one tactic. My research for the market is not limited to Google; it deep dwells on multiple social media platforms as you can get a crystal view of the market from it. It provides me with correct information about my existing competitors and forthcoming brands that are yet to launch in support of small and micro-businesses.
Q8) What risks are you facing?
Abhishek: Presently, it is a smooth sail of hard work and dedication as there are no risk factors involved when you have the goodwill of serving. Everything is coming into place since I have decided to work for a marketplace that gives back to society and works in community building.
Q9) Did pandemic (COVID 19) affected your business? if yes, how?
Abhishek: Well, this pandemic came into my life as a blessing in disguise. As it was this situation that worked up, my brain cells and iessentiaslss came into existence. It was COVID that gave me my true calling of being an entrepreneur, and there is no going back from here onwards. Also, technology played a vital role in bringing everything together.
Q10) Have you considered any alliance/partnership/funding?
Abhishek: It is always good to have more hands, and we are open to the alliance, but until now, there is no funding or partnership in view.
Q11) What are your responsibilities as the business owner?
Abhishek: As a business owner, I have grown a lot. Undoubtedly, looking into daily work and milestones to accomplish are my priorities. Along with it, I have an eye for detail, and it helps me lookout for opportunities and uses them to its full potential.
Q12) How many hours a day do you work on average & can you describe/outline your typical day?
Abhishek: On an average day, I work for 10 to 11 hours. My day starts with boosting my immunity and taking care of health as I do quick exercise and yoga. My work station usually begins at 8 AM, and in between, I have my YouTube breaks in which I fresh my mind and watch some YouTube videos and explore social media. This leisure time is also utilized in making some marketing strategy for the brand.
Q13) What is your greatest fear, and how do you manage fear?
Abhishek: Everyone has their share of disappointments and failures through their victorious journey. However, my greatest fear is to look back and regret not pushing myself out of my comfort zone to achieve something unique. But my habit of thinking out of the box has helped me be smart and courageous enough to deal with any situation. As being an entrepreneur, you always require an intuitive mind to follow your self-prepared path.
Q14) What comes first for you money or emotions?
Abhishek: Technically, there is no place for emotions in business. Even people who start with emotions turn out to be emotionless at the end of the road. But in circumstances when you have your soul in your business, everything sails smoothly, and money follows.
Q15) Tell us about your early life & How has been an entrepreneur affected your family life?
Abhishek: I studied from La Trobe University, Australia, and a graduate diploma in community service/social work from Cambridge School of Australia. I have my roots in Kanpur. I have also contributed hours of work in care centers of old and youth. After flying back to my country, I started off with my brother in resuming our father's construction business. Then marketplace to support the deserving voices is my brief journey to entrepreneurship. It is like any other work, and there has been no effect on my family. They have been supportive of each step of my journey. They are, in reality, my backbone.
Q16) What piece of advice would you give to college graduates who want to become entrepreneurs?
Abhishek: I am not a business Guru with tips and tricks. But one mantra that I follow is believing in your hard work and working for your passion. Anyone who wants to become an entrepreneur must educate themselves about the real world. Also, it is necessary to remember that there is no shortcut to success, and each success story is laid on tons of failure. They should not break their heart with hardship but should be lions who think and pounce back with a better plan.
Follow Abhishek @
Follow iessentialss @
StartoCure is the online entrepreneurial magazine platform, where the team brings you Interview & Stories of Entrepreneurs, Inspirations, Influencers, Startups eco-system & Change-makers. StaroCure also committed to bringing resources, research reports, funding reports, and analysis of the startups, as well as profiles of great businesses & entrepreneurs from all over the world.
Note: If you have a similar story to share with our audience and would like to be featured on our online magazine, then please click here & follow the steps, we will review your story and extend an invitation to feature if it is worth publishing.
You may also like: