Amrrita R Rajpal is the founder of Edu Learrn Grow, which endeavors to make an impact in transforming education for the early years by providing authentic and unique curriculum, teacher development programmes, school set-up and franchising solutions.
She is associated with some of India's premier educational institutes as a content and service provider. She is currently the Territory Head of Early Childhood Association Mumbai. A large part of her last 20 years as an educationist, has gone into researching best practices that focus on the development of the whole child as an inquirer, both in the classroom and the world outside. Today we got chance to interview her, let's know more about her & her journey.
We hope this can inspire you to become a successful person too! It is worth listening to a successful entrepreneur or to people who share their success stories? We can significantly learn many things from the experiences of them, by listening to their story.
Excerpts from our exclusive interview with her:
Q1) Tell us a little bit about your start-up and your journey, please;
My journey has been exciting, full of learning, and meaningful. I've been fortunate to have had the experience of being a preschool teacher, a preschool center coordinator, head of operations of a large preschool chain to now spearheading my own company Edu Learrn Grow, and cofounding THE ABCD SHOW.
In over two decades of working in the education sector, my experience spans across the landscape of in-classroom teaching to managing large numbers of schools.
Q2) What was the idea/ driving force for your business?
What keeps my passion growing in the field of education is the love of creating preschools that are a benchmark in quality and stand the test of time with a solid foundation.
As a professional, I had limitations in expressing my passion. This was the intention that drove me to start my own venture and to support and guide entrepreneurs who wished to start preschools all across the country.
Q3) How did you come up with the name for your business/startup?
I firmly believe that education and learning should go hand in hand. Children should grow into lifelong learners that love to learn. My company name Edu Learrn Grow conveys the link between education learning and growth.
My company THE ABCD SHOW was co-founded by me and my friend Bela. The name explains itself as ABCD stands for Amrrita and Bela on Child Development.
Q4) What was the vision for your company?
The vision of my company Edu Learrn Grow and THE ABCD SHOW was born out of a desire to transform lives and empower people in the education industry. The outcome of which would be creating the best quality of education that children receive.
Q5) What service(s) or product(s) do you offer/manufacture?
Edu Learrn Grow provides preschool curriculum, content for digitization, teacher development programs, school set-up, and franchising solutions.
We also provide customized solutions to schools in various domains of quality including curriculum design, training and development, and school infrastructure.
The ABCD show offers everyone concerned with children that are – (parents, educators, school owners), knowledge on theories, approaches, ideas, products, etc everything that will support in transforming education for early years.
We collaborate with teachers, parents, and edu-preneurs to ensure that children in the early childhood bracket across geographic, socio, and economic backgrounds with the objective of making learning engaging, meaningful, and fun.
The show has been a great hit and we are branching out to organizing online learning courses, workshops and summits for both parents and educators.
Q6) Why should people choose your product/services?
What is unique about the services Edu Learrn Grow provides is the immense amount of RESEARCH backed with decades of experience that goes into the development of our curriculums and training modules keeping in mind the upcoming generation.
THE ABCD SHOW has specialists in the educational domain to upscale training and development for educators .
Q7) How do you market your business, and which tactics have been most successful?
EduLearrn Grow is founded with the purpose to create a curriculum for the source of our country. We educators are fortunate to be in a business that has a large social impact. A well-crafted preschool curriculum delivered with integrity attracts people aligned with the same vision. For us, marketing has by and large been through word of mouth.
Q8) What risks are you facing?
The risk we face is of people providing poor quality content with a one size fits all approach and people choosing price without giving heed to quality. This leads to a major impact on the FIRST EVER education that children receive in their formative years.
Q9) Did pandemic (COVID 19) affected your business? if yes how?
Actually, THE ABCD SHOW was conceptualized for educators and parents during the pandemic with the view of sharing best practices, introducing new products, have theories unfold into practice, discussing mental health and wellness, parenting tips, and exploring tools and strategies to teach effectively. As THE ABCD SHOW is in total harmony with its intention and has received an overwhelming response we have plans to expand.
Edu Learrn Grow is using this time to research and create new content. We have come up with training modules for educators that can be viewed and learned at their own pace in the safety of their homes.
We are also customizing solutions for people wishing to start schools in the upcoming academic year.
The Pandemic has created abundance of time and opportunity to research and discover new possibilities for learning and development.
Q10) Have you considered any alliance/partnership/funding?
We have been approached by large Education institutions but have not considered funding as yet but we are open to this in the future.
Q11) What are your responsibilities as the business owner?
As a business owner, I provide leadership that drives the business. As a leader, I delineate the underlying culture of the organization, its ethos, and ethics. My responsibility is to ensure that we provide services and content, the outcome of which would be creating the best quality of education that children receive.
Q12) How many hours a day do you work on average & can you describe/outline your typical day?
Well, I'm very passionate about fitness and health and I'm also a certified sports nutritionist. So I start with an online yoga/ fitness session with a couple of like-minded friends. We take turns in conducting the class so we get a varied workout every day. This sets the tone for a productive day. I usually start work around 11 am and end around 7. I learn vocal Hindustani Music, dance and I also write. So every day is packed with work and pursuing my interests. I also travel a lot to get quality time with my family.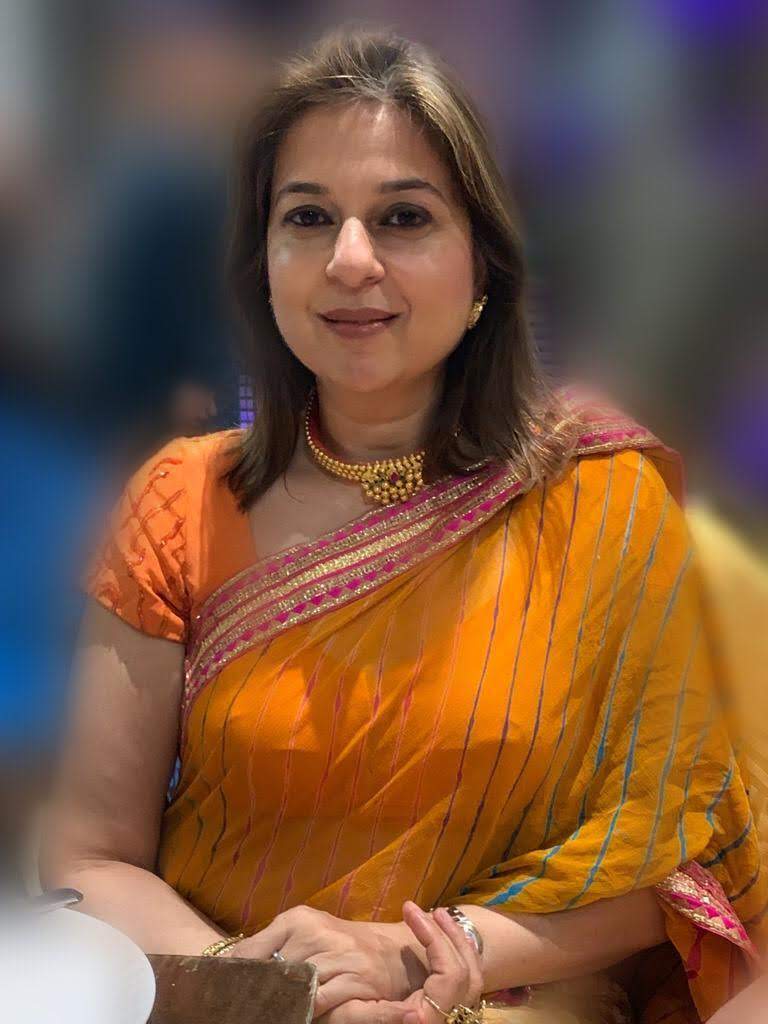 Q13) What comes first for you money or emotions?
The person we are intrinsically is the epicenter of our emotions and feelings. This is where our most precious relationships reside. I have come to appreciate the smallest of things and value health and relationships. I'm growing every day -as a person, as a contributing member of society, and as a citizen of the world. I'm expanding with understanding people, valuing relationships, and participating in life.
My experience has been that money comes as a by-product of good work. The context of providing the best quality of service should be paramount and money will follow.
Q14) Tell us about your early life & How has being an entrepreneur affected your family life?
I got married at the age of nineteen and was a young mother at 21 so I am well aware of the time and attention a family requires. Also for a person to perform optimally there has to be a balance between family time and work time. As an entrepreneur, I ensure that family life and work are well balanced. Sometimes the pressure does get to me but creating a structure and working on that structure with integrity has been one of my ways of managing stress.
Q15) What piece of advice would you give to college graduates who want to become entrepreneurs??
My advice to anybody who wants to become an entrepreneur is to first define the context of their business and if they believe in it follow it with passion and purpose.
Follow Her @
StartoCure is the online entrepreneurial magazine platform, where the team brings you Interview & Stories of Entrepreneurs, Inspirations, Influencers, Startups eco-system & Change-makers. StaroCure also committed to bringing resources, research reports, funding reports, and analysis of the startups, as well as profiles of great businesses & entrepreneurs from all over the world.
Note: If you have a similar story to share with our audience and would like to be featured in our online magazine, then please click here & follow the steps, we will review your story and extend an invitation to feature if it is worth publishing.
You may also like: