Vipin Singh is the founder of Bridgegap Consultants, a Brand & Business Strategy Consulting firm. Vipin has been a seasoned Brand Management professional for 15 years and has handled National Brands in the FMCG space.
He felt that all large businesses have the luxury of working and collaborating with top consulting companies. But SME's have been a neglected lot and felt there is a gap in the industry for consulting in this space. To fill this gap in the industry he founded a consulting firm in 2014, named Bridgegap. Today we got a chance to interview him, let's know more about him & his journey:-
We hope this can inspire you to become a successful person too! It is worth listening to a successful entrepreneur or to people who share their success stories? We can significantly learn many things from the experiences of them, by listening to their story.
Excerpts from our exclusive interview with him:
Q1) Tell us a little bit about your start-up and your journey, please;
Hi, I am a sales and marketing professional for over 16 years now. I worked on some of the top FMCG brands in the country & have been instrumental in some of the key launches in the industry which have been the benchmark in the industry. I have founded Bridgegap Consultants, a Brand & Business Strategy Consulting firm in 2014.
Q2) How did the idea for your business/startup come about?
I always felt that all large businesses have the luxury of working and collaborating with top consulting companies. SME's have been a neglected lot and felt there is a gap in the industry for consulting in this space. Hence, Bridgegap was born to bridge the gap in this space.
Q3) What was your key driving force to become an entrepreneur?
Being a first-generation Entrepreneur, I always felt very vocal about making small brands shine in the National and International space. I also felt that the right talent needs to be harnessed and retained in our country.
Q4) How did you come up with the name for your business/startup?
I thought the Name should suggest what the business is into in a simple and uncomplicated manner. Hence, the name Bridgegap Consultants means we are going to bridge the gaps in the business space.
Q5) What service(s) or product(s) do you offer/manufacture?
Brand and Strategy Consulting for B2C businesses specialized for SME's with Growth and Transformative strategies.
Q6) Why should people choose your product/services?
We believe in providing quantifiable metrics of growth for businesses in improving their overall profitability year on year.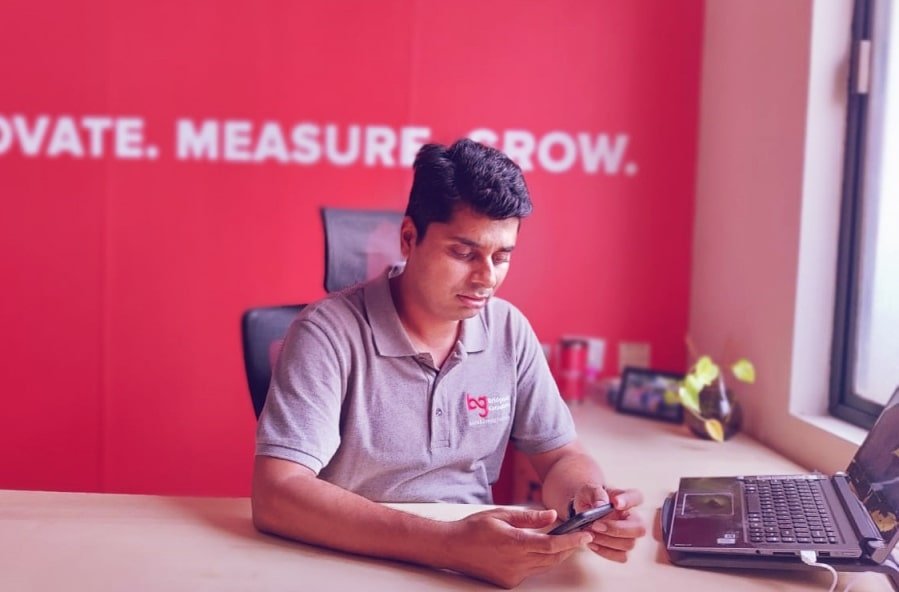 Q7) How do you market your business, and which tactics have been most successful?
Most of our business comes from positive word of mouth and Networking. A good recommendation on the quality of our work has really been most successful.
Q8) What risks are you facing?
Risks of similar businesses claiming the space is a threat. Also, lack of proper awareness on the business.
Q9) Did pandemic (COVID 19) affect your business? if yes how?
Certain industries have been hit because of COVID and we have lost those clients and revenue because of the situation. But we have also worked harder on new client acquisition in these trying times and sustaining and delivering results to existing clients.
Q10) Have you considered any alliance/partnership/funding?
We have partnered with a creative agency to cross-sell and promote ourselves. Also considering collaborating with VC's and Angel investors to promote our business.
Q11) What are your responsibilities as the business owner?
To promote the business at all forums and provide specialized service and commitment to our clients as well as internal and external stake holders.
Q12) How many hours a day do you work on average & can you describe/outline your typical day?
10-12 hours a day is the average a typical day
Q13) Tell us little bit about your co-founder & wife (Alankritha Mandadi)?
She is widely acknowledged as an expert in Business Development & Strategy, Sales & Training. Her expertise lies in Business Development & Strategy, Sales & Training. She has worked across a wide array of industries including Consumer Products, E-Learning, Direct Marketing, Retail & E-Commerce.
She splits her time on active client acquisition and devising strategy by collaborating with her in-house team of Analysts & Consultants. She is also an active networker in the business communities.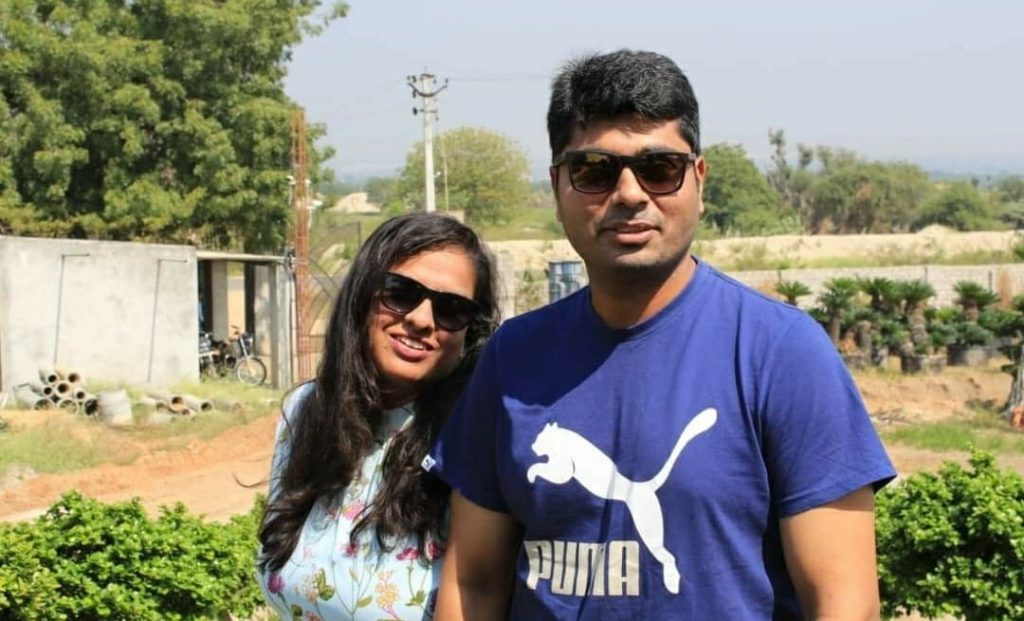 Prior to joining Bridgegap Consultants, she worked extensively in empowering Women through Tupperware's Women Entrepreneurship Program. She has mentored women through Trainings & Workshops. She also volunteers her experience as a pragmatic strategist to the business with ears to the ground.
With more than a decade of experience in Sales & Business Development infused with an unrivalled set of capabilities and talent she aims to acquire and help clients navigate uncertainty and bridge the gaps for today and in the future.
Q14) What is your greatest fear, and how do you manage fear?
Fear has been not being able to deliver the deliverables committed by the team.
Q15) What comes first for your money or emotions?
As an Entrepreneur it is important to be profitable but not at the cost of ethics and morals.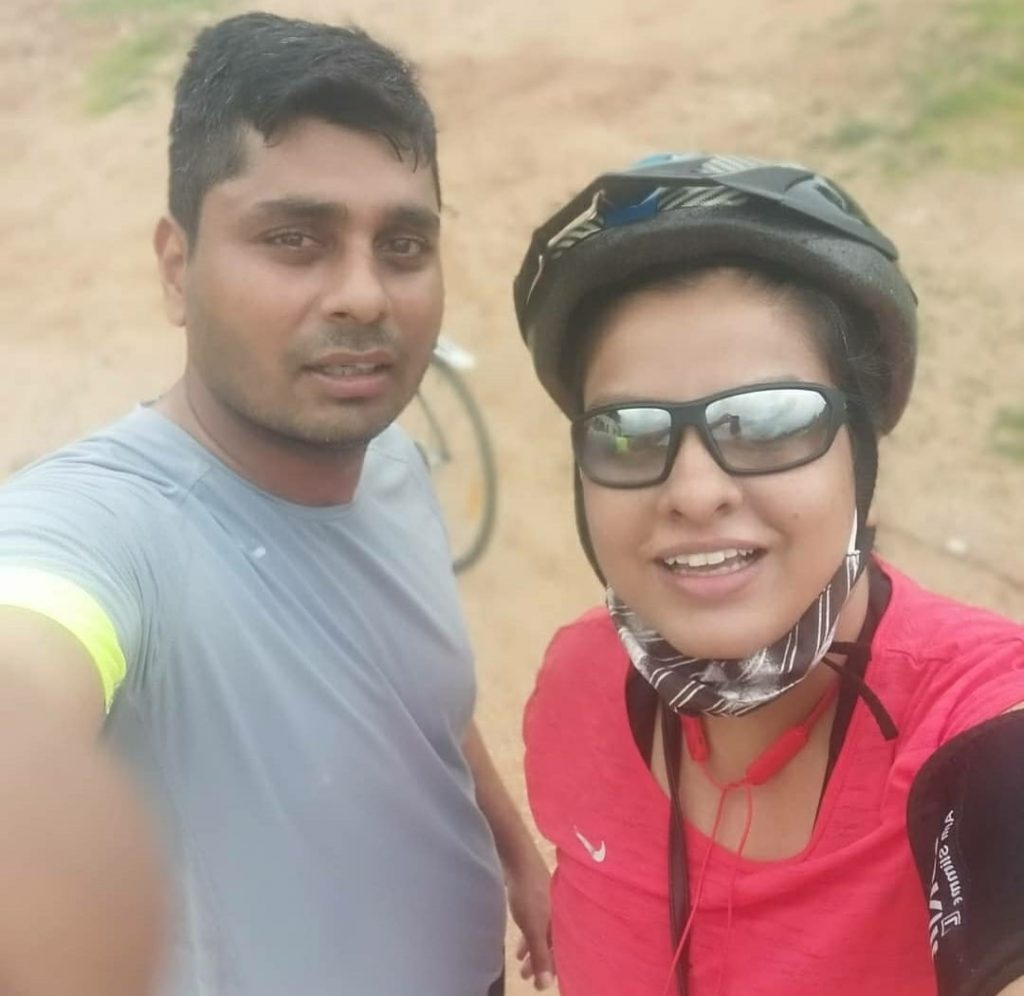 Q16) Tell us about your early life & How has being an entrepreneur affected your family life?
I have always been into sports and fitness from my early years. It has developed focus, discipline, and overall wellness into my being. I have played cricket at state-level and continue my journey into sports by playing club tournaments and running marathons.
My better half (Alankritha Mandadi) who was my college sweetheart and Management Graduate is a Marketing professional herself and supports me as a Co-Founder in the growth of our business and handles home and office front effortlessly. We take out time from our busy schedule and travel to different locations in India and abroad with our bubbly 9-year-old daughter.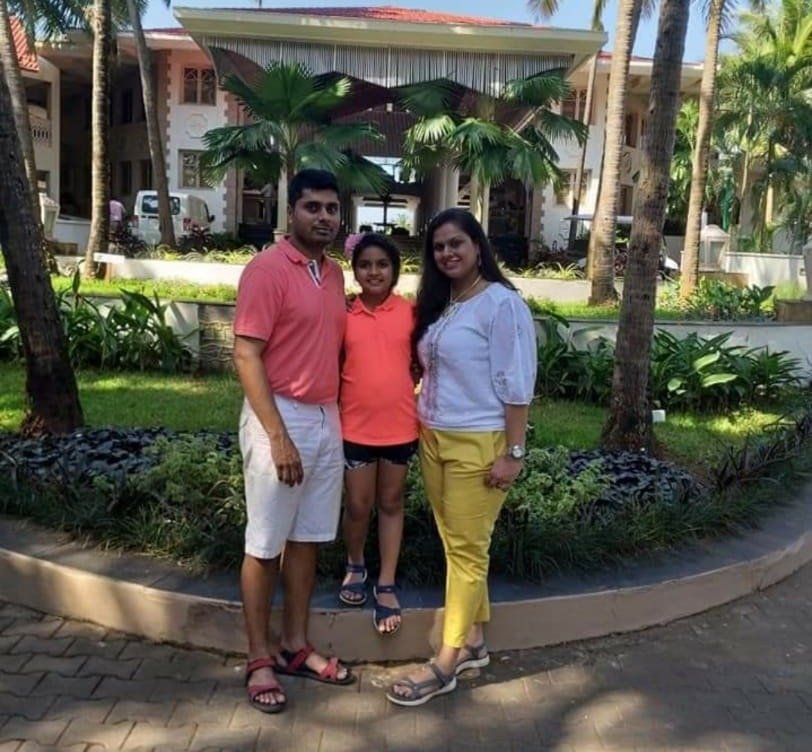 Q17) What piece of advice would you give to college graduates who want to become entrepreneurs??
Chase your dreams and be realistic about it. Always find mentors along the way who will guide you realistically and help you stay focused and avoid costly mistakes.
Follow Him@
StartoCure is the online entrepreneurial magazine platform, where the team brings you Interview & Stories of Entrepreneurs, Inspirations, Influencers, Startups eco-system & Change-makers. StaroCure also committed to bringing resources, research reports, funding reports, and analysis of the startups, as well as profiles of great businesses & entrepreneurs from all over the world.
Note: If you have a similar story to share with our audience and would like to be featured in our online magazine, then please click here & follow the steps, we will review your story and extend an invitation to feature if it is worth publishing.
You may also like: