Prakash sutradhar is the Co-Founder of JC Maxwell Science Institute (MSI). The Leading institute in North Eastern Region for various level of competitive exam like NEET-AIIMS & IIT-JEE & many more entrance exams across India. Also helps students to become Engineer, Doctor, Data Scientist, Entrepreneur as their career prospective. Today we got chance interview with him. Lets read more about his life & his entrepreneurial journey:-
We hope this can inspire you to become a successful person too! It is worth listening to successful entrepreneur or to people who share their success stories? We can significantly learn many things from the experiences of them, by listening to their story.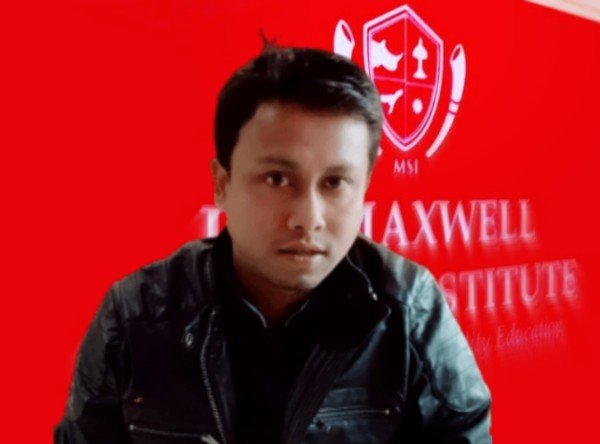 Excerpts from our exclusive interview with him:
Q1) Tell us a little bit about you & your entrepreneurial journey, please;
I am from a small town of Assam, Silchar. After completion of my schooling at silchar, Aasam. I went to IIT Bombay & finished my B.Tech & M.Tech both from same institute in electrical engineering & M.Tech from Micro Electronics respectively. In the campus placement i was hired by NTPC LTD.
I was very much keen towards entrepreneurship & doing something new. I developed those interests from various internships I did during my engineering days in various top companies.
Five years ago, my other friend from IIT Bombay, IIT Kanpur came up with an idea of providing alternate education system. Hence, we established J.C. Maxwell Science Institute (MSI) at two locations, Guwahati & Barpeta Town of Assam. After 3 years of its establishment, we have a huge motivated young team & we are doing well.
Q2) Tell us aboutJC Maxwell Science Institute(MSI)?
JC Maxwell Science Institute (MSI) was founded in 2017 by a few IIT Bombay, IIT Kanpur & IIT Roorkee graduate students. We started and established it keeping in mind the extensive demand of a quality higher secondary school in the North Eastern region in India which can produce not only highly meritorious students that can compete various level of competitive exam in the field of Mathematics, Chemistry, Physics & Biology but also willing to be an Doctor, Engineer, Data Scientist, Entrepreneur & Research scientist as their career prospective.
We do not believe in private institution or any kind of coaching for any kind of exam. At MSI, per day only 6 hours of regular classes are sufficient for Board exam as well as competitive exams like IIT-JEE, AIIMS, BMAT, NEET, BSAT etc.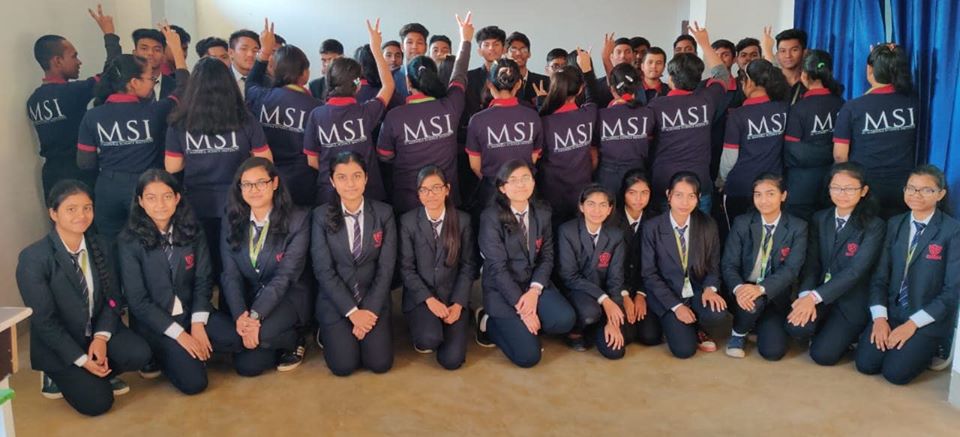 As of now we are located in two different places in Assam, One is Guwahati and another one is Barpeta Road under AHSEC. Therefore, SAY NO TO PRIVATE TUITION/COACHING and join MSI to get trained by highly skilled and young IIT-ians.
Watch Tv Ad. Of JC Maxwell Science Institute
Q3) What's your source of motivation?
The source behind of my motivation are my parents. Their life journey is my energy & motivation. Life is very short and I need to do many things in this short span life. New idea, success stories of other people drives me.
Q4) How do you find the industry/niche that you're in?
The industry is not fixed. My point is I started with freelancing during IIT days. Then I co-founded educational institutions. I was keen on software so i started wedeling. Software leads me to AI. Industry choice always expands as you keep expanding your expertise.
Q5) Why should people choose your product/services? & how it is different from others?
There are multiple services we are providing in our institutions which make it different from others, some out of that are followings:
Largest chain of institutions:- It is a long established fact that North-East of India needs better science institutions and skilled youths for it to reach its full developments. MSI is chain of 10+2 science colleges under Assam Higher Secondary Educational Council.
Better Education Environment:- For us, education is not just passing an exam, it is knowledge and skills. We do not believe in private coaching and we discourage it. Our 10+2 regular six hours classes are designed in such a way that it is enough to crack any competitive examination. MSI is built on state-of-art technology, and technology makes learning easier, life simpler.
Focus on skill development:- Currently, Government of India, has given extensive thrust on skill development of youths. Science is not only about Engineering or Medical profession. Science is skill, and skill is money. Apart from our regular classes, we provide various lectures from different visiting entrepreneurs, experts on skill development.
Founded, built & run by IIT-Ian's:- It is often said that someone who has already achieved his/her goal can be the best one to show someone else to reach his/her goal. Our team is group of IIT-Ian's from IIT-Bombay, IIT-Kanpur, & IIT-Roorkee. All of them are expert in their respective fields. They are supported by other expert, skilled and experienced teachers.Our team is young, energetic & motivated.
Q6) What advice would you give to someone starting out?
Try new things, don't be afraid to fail, Work on your ideas unless you are very clear on your mind, be willing to change and be patient. Patience is the key to success. Be it career, relationship or anything else, success comes with patience.

Prakash Sutradhar
Follow Him & His Institute At:
---
StartoCure is the online entrepreneurial magazine platform, where team brings you Interview & Stories of Entrepreneurs, Inspirations, Influencers, Startups eco-system & Change-makers. StaroCure also committed to bringing resources, research reports, funding reports and analysis of the startups, as well as profiles of great businesses & entrepreneurs from all over the world.
Note: If you have a similar story to share with our audience and would like to be featured on our online magazine, then please click here & follow the steps , we will review your story and extend an invitation to feature if it is worth publishing.
You may also like: