Professor (Doctor) Sanjay Kumar Rout is an eminent Global Scientist cum Researcher, Mentor, Author, Speaker, Policy, Start-up Evangelist. He had been a decade working with different clients in global for projects. He is also a Scientist, Technologist, Impact Researcher, Policy Analyst, Public Health Professional, Journalist, Legal , Academician, Mentor,Author,Thinker,Innovator, Management Development Consultant & Public Speaker who had worked on different diversified field internationally in various capacities.
He had founder & mentor, Adviser for couple of Startup organization. At current he is Founder cum CEO of Innovation Solution Lab & Global Scientist of NCCHWO. Prof.(Dr.) Sanjay Kumar Rout has been distinguished Researcher, Startup Mentor Innovator, who consistently demonstrates his research work excellence in various field of Research & development, Innovations with greater efficiency, productivity, and quality Innovations & research models, designs, Analysis, Reviewer and Implementation.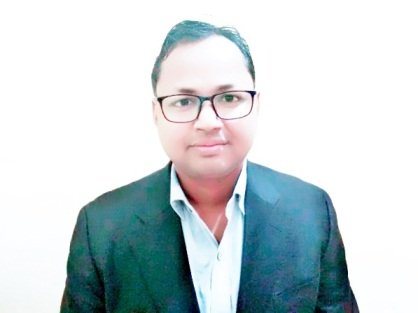 He is well known and highly respective dignitary in the field of Research Development & Innovation work in major domain of Social Science, Development Management, Policy Research, Public Health, Governance, Technology, Business Management & Academics.
He had received many National / International Fellowship & Awards in several categories for his eminent work in Innovation, Management, Technology, Policy, Education, Research, Sustainability, Social Development. He presented various papers in National/international Summits/Conclave/Seminar/Workshop and published couple of books.
His academic credentials encompasses exceptional achievements from renowned university /institutions/Industries like—, University of Pennsylvanian, Stanford, Duke, University of Washington, University of Virginia, Michigan State University, Imperial College London, John Hopkins University, NIT, IIM, IIT, ISB,IMT, INSEAD Business School, Google & others. Including Several achievement's he holds three Ph.D & one D.Sc (Higher Doctorate) in his academic & working career.
A certified professional from international acclaimed organization like WHO, World Bank, UNICEF, UN, European Union, Asian Development Bank, FAO,IRCC,GoI,UNDP & others. Today we got chance interview with him, lets read more about him:-
We hope this can inspire you to become a successful person too! It is worth listening to successful entrepreneur or to people who share their success stories? We can significantly learn many things from the experiences of them, by listening to their story.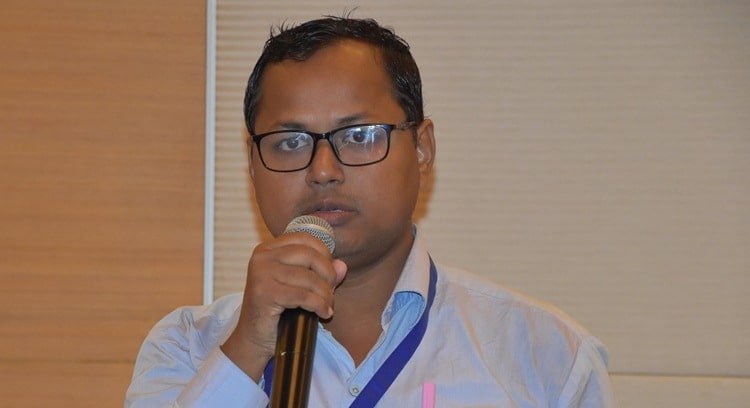 Excerpts from our exclusive interview with him:
Q1) Tell us a little bit about your startup and your journey, please;
I am Prof. (Dr.) Sanjay Kumar Rout Founder cum CEO of Innovation Solution Lab. It's a long journey after working with various clients in India & abroad in Research, Advisory, Policy domain. I have been cofounding of few startups on both Technical & non-tech domains- Some are BIKALPA BIAKSH TRUST (Social Startup), NCCHWO ( Social, Communication & legal startup), INNOVATION SOLUTION LAB with designated as Chief Executive officer and Founder. Innovation Solution Lab is one of the emerging opensource innovation & solution lab that offers the entire range of Innovation, solution, Research, Consulting, Advisory, Policy, Growth services like a launch pad . Its focus on both Tech & Non-tech startup along with growth for SME & Social Entrepreneur's.
I am fortunate to achieve various national/international Fellowship, Awards, Acclimation along with some Publication in Research Journal & Books. Currently Associate with different organization Worldwide in their Board level as Advisor in Research, Policy & Growth.
Q2) What makes you get out of bed in the morning, i.e. What is your motivation?
As a public Speaker I always believe in positive vibes and transformation. Own scrutiny is the key of carrying on with a decent life. this is the thing that I accept, we as a whole need to break down our self and must possess to save an energy for us to think and examine our Do's and don'ts, our quality and shortcomings and a how to conquer our shortcomings to fortified our quality. So morning is the best time for it. On the off chance that you will do this, at that point consequently these things will give you self-inspiration.
Q3) Why should people choose your product / service?
I am an innovator who likes to see in different aspect of problem and how we can effectively design solutions Every person thinks or visualize in a different way, may be they can visualize a very much closure visuals to your visual but not the exact result. That mostly happens in almost all sectors. That make challenge is" how to show the exact visual of solution making result or final prototype to the entire team who are involve to create the mutual result. So with the help of concept solution design or doing the prototype development this chaos would be overcome and reduce the time consumption to get to work and we are here with the solution and apart from that I would like to add that we believe in creation the cutting edge quality and create benchmarks in our services we provide.
Q4) What services or products do you offer / produce?
We are very much core into open source solution. We are into creating an ecosystem for both startups, Individuals, SMEs, Industries & other players who can be benefited with solutions for effectively less prices with continuum supporting.
Q5) What risks do you face?
According to yet the rundown is excessively high, clearly it's a beginning up firm, not especially perceived. Vision is totally different, ideas craftsmanship very different(in India).not getting a pertinent labour to duplicate the efficiency and serving an ever increasing number of results and yes we do have arrangements likewise, that we are dealing with it. On the off chance that you are not getting the pertinent labour, "yes it happens when you beginning something which is exceptionally new thing", you need to create the labour by giving them preparing and giving group abilities as indicated by your necessity so it requires some investment additionally to bring that into shape. you need to hold up by having tolerance to change them in profitable, this stream isn't especially mindful by the individuals so we are advancing the stream separated from doing ventures, so these sort of intricacies we are looking to make it soaked.
Q6) Have you considered any alliance / partnership?
Yes, we are having alliances 2 emerging solution organization are there, but we are focusing on educational institutes as well to trained the manpower for future.
Q7) What comes first to you – money or emotions?
It's of convergence between emotion & money which creates passion .I attempt to keep both the things in an adjusting way, both are similarly fundamental for our life, when you are proficient to move your body cash will give you Joy and when you will be old, alongside cash, feelings and human worth issues to you a ton, so keep both the things with you is a superior choice. Winning or making cash is OK, however offering an incentive to the feelings is a decent future venture, this is the thing that i accept.
Q8) What are your cash flow projections? When will you break even? How much investment will you need?
Honestly I never pondered a specific number for the income projections, I am expecting that the firm alongside the laborers who are including themselves into this, will earn substantial sums of money, Everyone will live joyfully, work cheerfully and will have professional stability and work like a monster for a bleeding edge profitability, I am from craftsman foundation, so rather that chatting on numbers, My witticism for the organization is right now. In future we need speculations when we will venturing into IP(product based). At present we are specialist organizations.
Q9) What are your strengths and weaknesses?
My weakness is solution making and strength is passion, ideation, growth
Q10) Tell us about the achievement that you are most proud of?
With a decade journey been fortunate to work with different innovative peoples and with different innovative culture. ill yet got numerous national/global Projects, Awards, association and different distributions. I have achievements and I continue doing and finishing it, every achievement shows me some new exercises, one thing that gives me fulfilment is, at last I began what I focused on an exceptionally prolonged stretch of time. The achievement that continues refreshing and achieve, unlimited achievements.
Q11) What advice would you give to the one who starts?
Serious difficult work is acceptable, yet doing exceptional difficult work on a correct track will be result situated. You ought to have a combined built way of what to and how to do before beginning. When your vision for your beginning will be united, at that point pull out all the stops. be that as it may, before beginning it out. Do the correct examination as opposed to picking it by pattern.

Prof. (Dr.) Sanjay Rout
Follow Him & His Company At:
Watch his latest YouTube video "Global Warming Storytelling" :-
---
StartoCure is the online entrepreneurial magazine platform, where team brings you Interview & Stories of Entrepreneurs, Inspirations, Influencers, Startups eco-system & Change-makers. StaroCure also committed to bringing resources, research reports, funding reports and analysis of the startups, as well as profiles of great businesses & entrepreneurs from all over the world.
Note: If you have a similar story to share with our audience and would like to be featured on our online magazine, then please click here & follow the steps , we will review your story and extend an invitation to feature if it is worth publishing.
You may also like: