Pranab Prakash is the co-founder & CEO of Konexaa, a digital Medtech mobilization platform to address the healthcare industry's voids. As he always wanted to serve the country through empowering people and also thought that he can address immediate people's problems by empowering them, so during his college, he set up a factory in a village in Tamil Nadu along with his college mate, where he empowered rural women to make consumer products, for that he also build a distribution and retail market. He scaled this business to over 2000+ retail shops and over 30 different products. This was just the beginning!

After a few years of his training, bootstrapping his first company, he started his second venture with his experience in supply chain and distribution. He founded a logistics and freight management company to cater to medium and small-scale exports and imports. He set up a small team and enabled logistics services to over 36 countries. He did not see himself doing this for too long and the market conditions were not really working in his favor.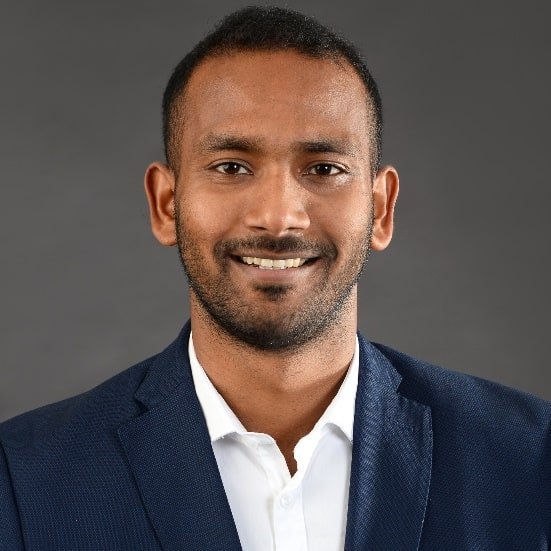 Meanwhile, he realized that the South-east Asian market was heavily reliant on imports of healthcare products and he has always known India produced the best doctors and biomedical engineers, so he tried to connect the dots. He co-founded a MedTech company where he connects the manufacturers, engineers, scientists, doctors to bring affordable and accessible healthcare to all, by enabling R&D and by collaborating with pioneers in the industry around the globe. Today we got a chance to interview him, let's know more about him & his inspiring journey.

We hope this can inspire you to become a successful person too! It is worth listening to a successful entrepreneur or to people who share their success stories? We can significantly learn many things from the experiences of them, by listening to their story.
Excerpts from our exclusive interview with him:
Q1) Tell us a little bit about your start-up and your journey, please;
Konexaa is an AI-enabled Medtech platform that provides best-fit solutions for healthcare providers to enhance and scale healthcare practices, making healthcare accessible and affordable. we believe that scale can be achieved through a horizontal integration, where we provide a platform for multiple stakeholders to participate in the ecosystem and benefit from the value it provides.
For this, we have created standards and protocols that can be imbibed by small to large scale players to effectively reach out to the consumers. This ensures an opportunity for every MedTech innovator, who might have been previously bound by organizational limitations. By sharing vital market insights with our stakeholders, we also create a learning engine that encourages the players to be self-sustaining and grow in the platform.
Q2) How did the idea for your business/startup come about?
Growing up in Indonesia and India, I have experienced the shortfalls of the healthcare systems in Southeast Asia, which encouraged me to scale up and empower the market. My entrepreneurial ambitions in the industry are fueled by my drive to improve healthcare access and reduce the cost of this accessibility. My personal experiences and my family's encouragement have helped me to work towards fulfilling this goal. I am an Engineer by education and a full-time innovator at Konexaa, looking to scale solutions that create impact.
Q3) What was your key driving force to become an entrepreneur?
As the first entrepreneur in my family, serving my country has been a passion and that also helped me provide gainful employment. Leading an organization Konexaa right from the forefront, helps me look at market gaps to address them, and create value around this process. During the final year of college, I co-founded a social impact business, set up a factory in Tamil Nadu village thus empowering rural women to make consumer products. We also set up distribution and retail, mechanized a few processes, and designed machines to improve productivity. We scaled this business to over 2000+ retail shops and over 30 different products, but this was just the beginning.
After a few years of training and bootstrapping my first company, I started the second venture in Supply Chain Management (SCM) with my past learning experience. The company catered to medium and small-scale exports and imports, which provided logistics services to over 36 countries. As market conditions were not favorable, I stepped forward onto my next venture.
I then co-founded Konexaa, a digital Medtech mobilization platform, to address the healthcare industry's voids.
Q4) How did you come up with the name for your business/startup?
Konexaa is derived from the Indonesian word "Koneksi" which means connections at Konexaa we believe in the power of collaboration and coming together to build this ecosystem. We believe the medical industry needs to move towards collaborative transformation which has taken place in various other industries, we believe our participative community will be the foundation on which future collaboration, tracking, and continuous improvement are built. These connections and collaboration will drive the shift the commoditized product chain businesses to service businesses and consumer-centric.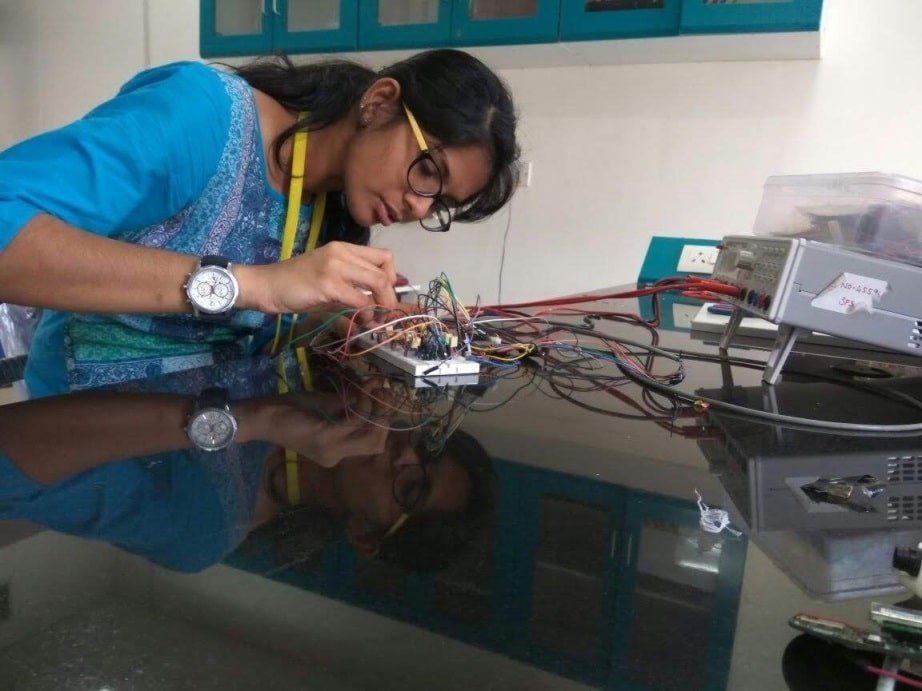 Q5) What service(s) or product(s) do you offer/manufacture?
We curate and scale innovative medical technology, products, and solutions from labs, incubation centers, and institutions to global emerging markets. We help innovation to scale to emerging markets by helping them with medical regulations, compliance, supply chain optimization, clinical trials, post-market medical surveillance, engineering and service support, distribution, and local representation of the products we curate. Thus enabling offer scale for healthcare by offering lower-cost technology and decreasing capital cost this is passed on to healthcare providers and patients
Q6) Why should people choose your product/services?
We offer a complete range of medical technology fulfillment at Konexaa to our customers, helping doctors and healthcare providers identify the best fit medical technology that allows them to scale their practice. Our services have helped hospitals and doctors reduce capital expenditure and enhance medical care, thus creating accessible and affordable healthcare for all.
Q7) How do you market your business, and which tactics have been most successful?
Our go-to-market has been extremely organic and our products have created a network effect to our business. We believe the value creation we bring to this industry has helped us propel our early-stage startup pretty significantly through the pandemic as well. Being the first mobilization platform for medical devices has helped us expand our reach in the market faster. Simultaneously, we scale innovative medical technology made in India to global emerging markets.
Q8) What risks are you facing?
The most significant difficulty we are facing as a company is building the company's internal capacity. As a start-up, we firefight every day to keep up with the ever-changing landscape, especially at the time of a pandemic. Staying focused on innovation and our traction towards our vision are being tested on daily basis. Our resources are continuously monitoring several avenues at the same time, we need to bring up our internal resources and the team as the business scale.
Q9) Did pandemic (COVID 19) affected your business? if yes how?
The pandemic has been a blessing in disguise for us. As a healthcare start-up in the space where we have set up solutions based on the voids, we have personally faced. The pandemic propelled our business to new frontiers and our go-to-market is really being accepted by our audience and this has given us more confidence to take more head-on.
Q10) Have you considered any alliance/partnership/funding?
We are actively seeking strategic alliance and partnership, being an ecosystem we are built on partnership and interactions between the stakeholders. The more the participation the more the momentum builds on for us.
The company has been bootstrapped so far, our revenues are significantly scaling. We are also actively looking to raise our first rounds of funds and a lot of investors are keen on our model and the industry we are in.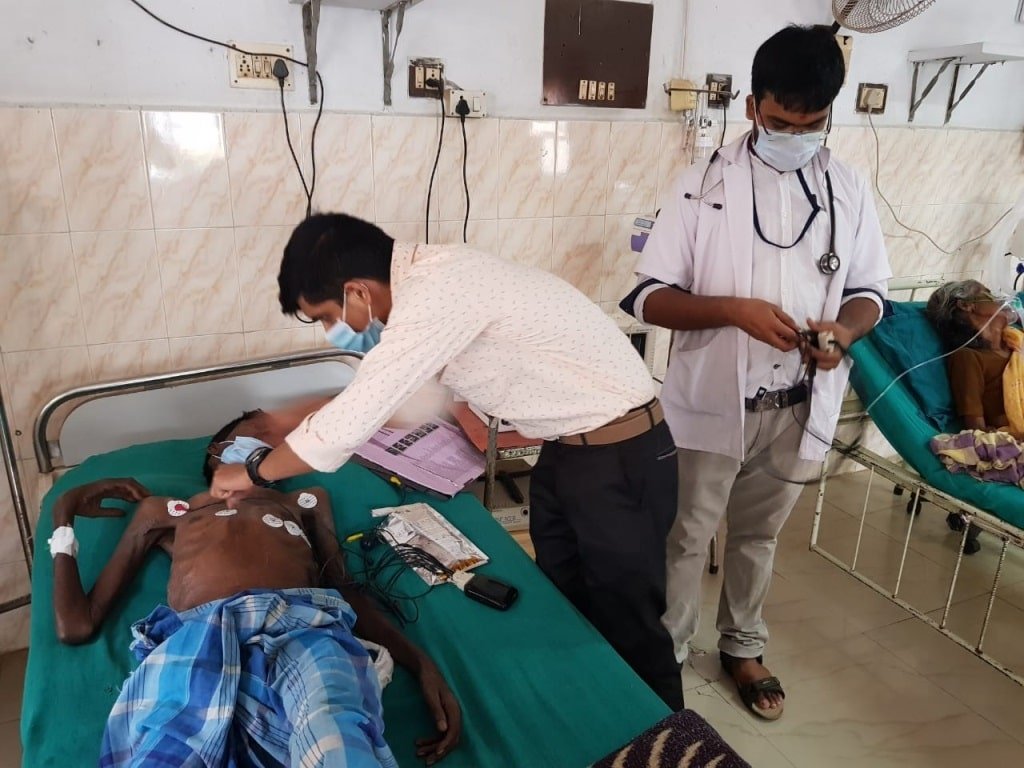 Q11) What are your responsibilities as the business owner?
My responsibilities are to navigate the business and have an overall perspective on the business direction. I and my co-founders actively look for criticism so we can improve our start-up's health. we are always learning and improving constantly. Learning and innovation are the inner compasses of Konexaa. We are building a strong founding team so effective delegations are in place to overlook the whole process.
Q12) How many hours a day do you work on average & can you describe/outline your typical day?
I work about 10 to14 hours a day, depending on the workload. Usually I follow:-
5:30 to 7:30 AM:- Exercise while listening to podcasts/ audiobooks 
7:30to 8:00 AM:- Breakfast 
8:15 to 8:30 AM:- Catch-up call with my team
10: 30 to11:00 AM:- Call with my product team
1: 30 to 2:00 PM:- Lunch
3:30 to 3:45 PM:- Reading 
6: 30:- Closing meeting with my team
7:30 to 8:00 PM:- Dinner 
9:00 to 9:45 PM:- Reading 
10:30 PM:- I go to bed 
Q13) What is your greatest fear, and how do you manage fear?
Go to market time, sometimes your solutions can be great but the market acceptance might be bad. Go to the market and identifying the right market and target audience may take a while. But by watching the void and listening closely to your customers and emphasizing data and research can help us overcome this.
Q14) What comes first for you money or emotions?
For me, the top priority is customer impact and value creation across the business model. Thus is this emotional bias I have towards everything I do. I believe money is the outcome of impact and value creation.
Q15) Tell us about your early life & How has being an entrepreneur affected your family life?
If growing up with Dyslexia wasn't hard enough, my family was forced to move countries and with that, I was forced to move schools. And through all this, I learned to propel myself forward – to try and succeed irrespective of the circumstances. Serving my country has been a passion of mine and to that effect, being an entrepreneur helps me provide gainful employment.
Today, I am the first entrepreneur in my family, giving back to my country by providing employment and thus empowering them being an entrepreneur, you are constantly learning and tinkering with yourself. It has definitely empowered my lifestyle as well. I believe it's a perfect balance when you make your lifestyle around what you enjoy the process. And this increases your throughput ultimately.
Q16) What piece of advice would you give to college graduates who want to become entrepreneurs??
Take the plunge, follow your gut, and "don't half-ass it". Your business should be organically driven and never let the limitations of money stop you. Whenever required, seek help and look to be mentored. Look for inspiration from different walks of life but don't simply wait for that right inspiration. Make use of your surroundings and find strength in your – family, friends, and mentors.
Follow Konexaa@
StartoCure is the online entrepreneurial magazine platform, where the team brings you Interview & Stories of Entrepreneurs, Inspirations, Influencers, Startups eco-system & Change-makers. StaroCure also committed to bringing resources, research reports, funding reports, and analysis of the startups, as well as profiles of great businesses & entrepreneurs from all over the world.
Note: If you have a similar story to share with our audience and would like to be featured in our online magazine, then please click here & follow the steps, we will review your story and extend an invitation to feature if it is worth publishing.
You may also like: