Today StartoCure is unveiling our India's Top 15 LinkedIn Profile Of The Year 2020, a collection of 15 Indian influencers driving today's professional conversation. This list becomes more special because it is the result of our long-term research, and it's compiled on the basis of high-value content curation & engagement on the LinkedIn.
LinkedIn is a social networking website for professionals from all over the world to connect and socialize. The platform has changed how business and career growth is done. You no longer have to leave your home and go to social gatherings for networking. You can now use LinkedIn to do this from the comfort of your home!
Without further ado, now let's get straight to the India's Top 15 LinkedIn Profile Of The Year 2020.
Dr. Kiran Bedi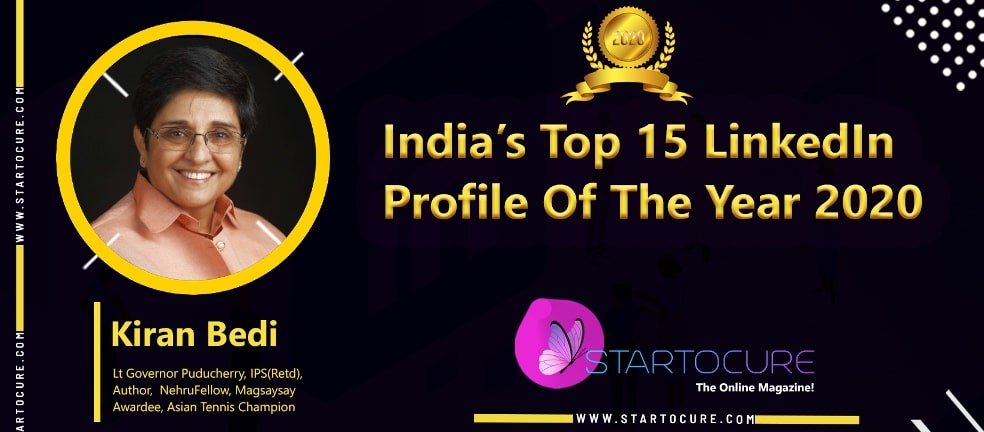 Dr. Kiran Bedi has been India's first and highest woman ranking officer having joined the Indian Police Service in 1972. Her expertise includes more than four decades of Public Administration, Creative and Reformative Policing and Prison Management. She is currently serving as the Lieutenant Governor of Puducherry, a Union Territory of India.

She worked with the United Nations in New York as the Police Advisor to the Secretary-General and in the Department of Peace Keeping Operations. She represented India in international forums on crime prevention, drug abuse, police, prison reform, and women's issues. She has addressed audiences at the American, British, European, Indian universities, corporate and civil society groups.

Kunal Shah
Kunal Shah is the founder of CRED & co-founder of innovative concepts in India like Freecharge. A successful entrepreneur with an innovative mind. He belongs a family of business background which primary deals in pharmaceuticals and established in Mumbai.
He gained alot popularity from his successful venture Freecharge. Though it has been acquired by Axis Bank after Snapdeal. The idea of that concept came in his mind after he analysed that 'Free' word is very attractive in India.
Roshni Dhal
Roshni helps Professionals, Marketers and Entrepreneurs to grow their Business using Innovation + Creativity Together in the world of Digital Marketing. She has trained over 50,000+ students in the field of Digital Marketing and have been featured on LinkedIn Top Voice.

Roshni has launched Multiple Digital products Successfully, and now she is contributing to helping Business Owners, Students & Professionals to enhance their skills and build their own digital Startups. Her SaaS products are being used by 10,000+ businesses across the globe.
Ajinkya Kulkarni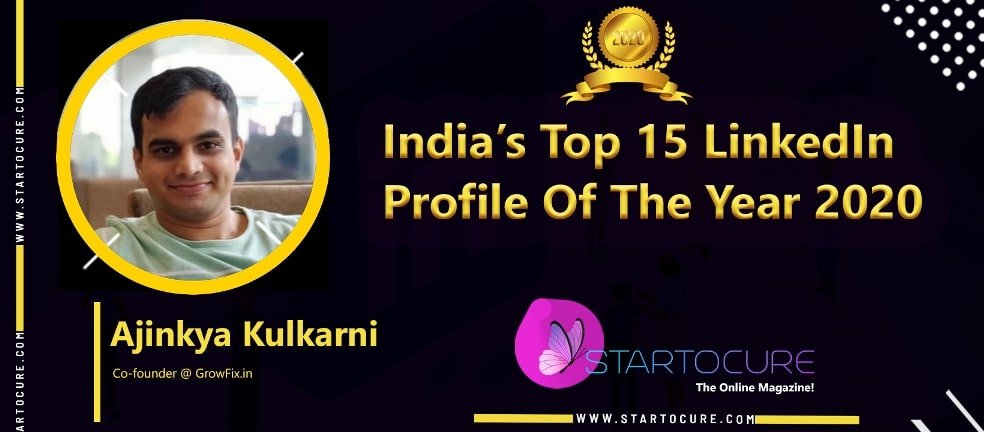 Ajinkya Kulkarni is the Co-founder of GrowFix- a new platform for unique debt assets that are secured and deliver higher returns than FDs.
Tapan Singhel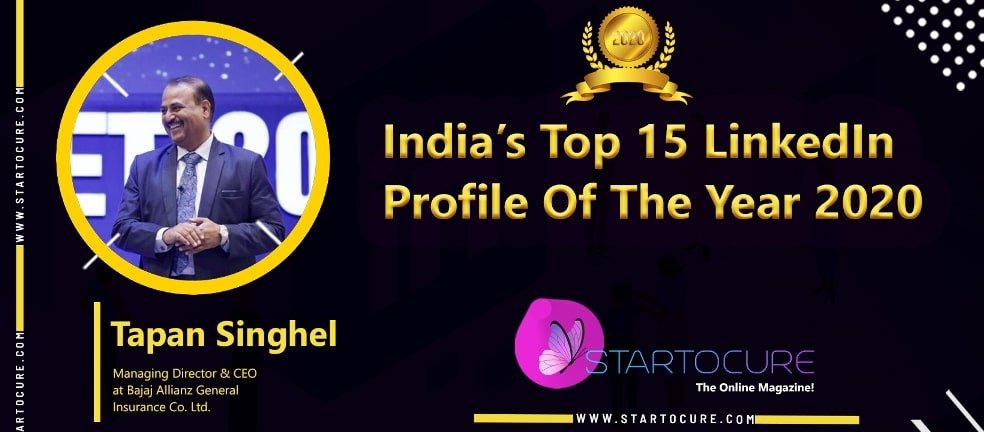 Tapan Singhel is the Managing Director & CEO at Bajaj Allianz General Insurance Co. Ltd. He is an Experienced Managing Director with a demonstrated history of working in the insurance industry. Chairman, CII National Committee on Insurance and Pensions.
Shruti Chaturvedi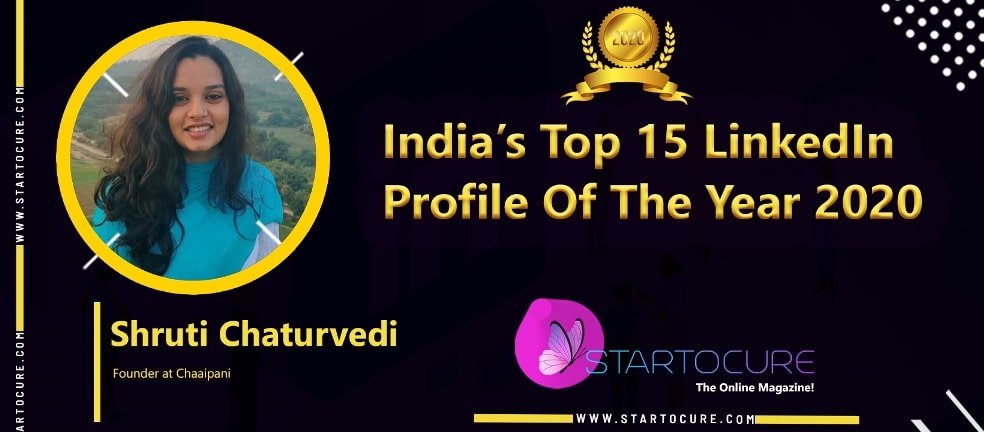 Stories and positive conversations have always made her feel alive, and that's how shruti accidentally stumbled upon her entrepreneurial journey with Chaaipani – a positive media platform that talks about everything that is good with our world. Chaaipani is now a community of 1,50,000 (and growing) incredible subscribers who believe in the power of good.

She is an engineering drop-out, a graduate in Psychology and a diploma holder in Journalism & Mass Communication from St. Xavier's College, Ahmedabad. She has had the opportunity of learning while working with leading media and digital advertising organizations before she began her first startup – Chaaipani.

Se has been humbled by some prestigious awards like Karamveer Global Fellowship, Build India Award, and have spoken at TEDx events, for positive impact created through Chaaipani.
Pooja Sareen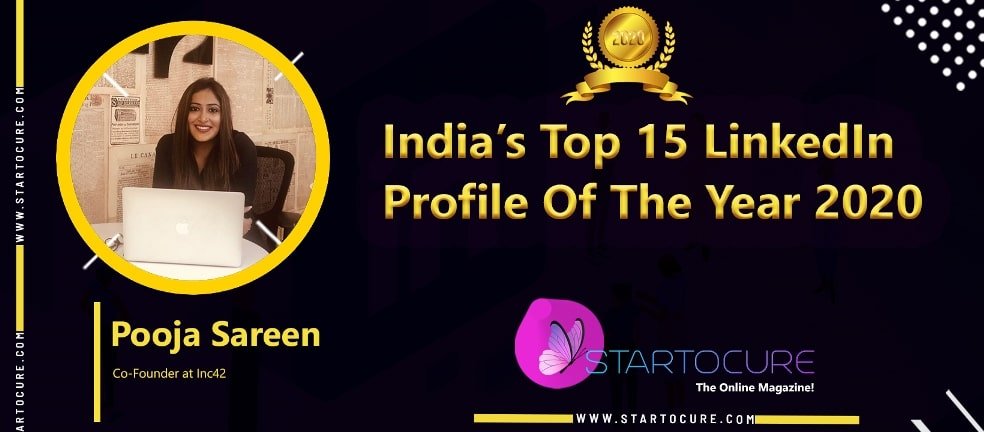 Pooja Sareen is the cofounder at Inc42 Media — The Authoritative Voice Of The Indian Startup Ecosystem. With her profound knowledge of the domain, Inc42 has published over 20,000 stories, 35+ reports and is touching the lives of more than 20 Mn people in India every month.

Pooja has been recognised as one of the Top 25 Voices of LinkedIn India for 2018 as a result of her proactive initiative of reaching out to the people in Indian startup ecosystem through her LinkedIn posts where she engages with over 700K people every day. She has also been a recipient of Indian Women Excellence and Leadership Award in the Media category at the National Women Leadership Summit 2019.

With the ever-evolving startup ecosystem, Inc42's approach and coverage areas have also evolved and Pooja has successfully tailored the editorial team to fit the changing times. Her profound love for data and the latest trends are reflected in Inc42's data-driven approach towards its stories.
Dhairya Gangwani
Dhairya Gangwani is a Public Speaker, Podcaster, Content Creator, Mentor & Keynote Speaker. She has given over 25+ talks in various engineering colleges and other platforms in a span of 2 months. After graduating in Electronics & Communication Engineering, she started working as a Management Consultant. Currently, she working with KPMG in India as an SAP Analyst. She has done 20+ internships in the management domain. She discovered her love for it and decided to transition to a techno-functional field.
Pranjal Poddar
Pranjal Poddar a Social Media Marketing practitioner and Copywriter. He has experience in content strategy and branding on various social media platforms.
While everyone was just studying during college which is not a bad thing, he went the extra mile and started a YouTube channel named 'K Bye', worked with major brands, participated in national level contests, and did fairly well.
Rahul Subramanian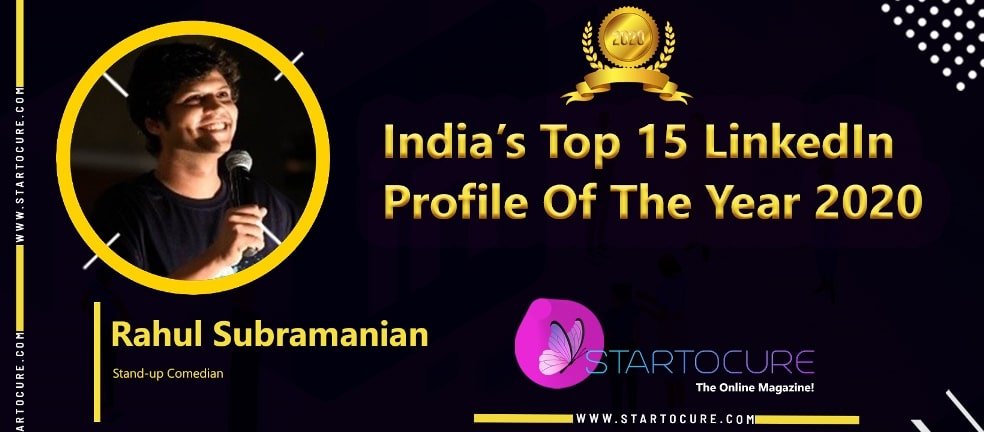 Rahul Subramanian is a Stand-up comedian and entertainer, who rose to fame as a member of the YouTube comedy channel Random Chikibum. He went on to create the Amazon Prime comedy special Kal Main Udega. Rahul Subramanian is a well known Comedian. Rahul is one of the famous and trending celeb who is popular for being a Comedian.
Pramod Kumar Rajput
Pramod Kumar Rajput is a dynamic, result-oriented professional with a rich experience of over 39 years in pharmaceutical & Healthcare sales & marketing while working as Sr. Vice President & Vertical Head. He has grown from Grass root level i.e. from Medical Representative to this position in a single Organization.
During the entire professional journey, he completed his MBA marketing & Executive Leadership development program from IIM, Ahmedabad. Apart from this, he did 21 certification courses from all leading International Universities like Leeds University, London, University of Michigan, (University of Queen's land, Deakin University, CK University) Australia, College of Law, Samsung & Accenture on the various subject including Massachusetts Medical Society & Harvard Medical School USA.
Hari T.N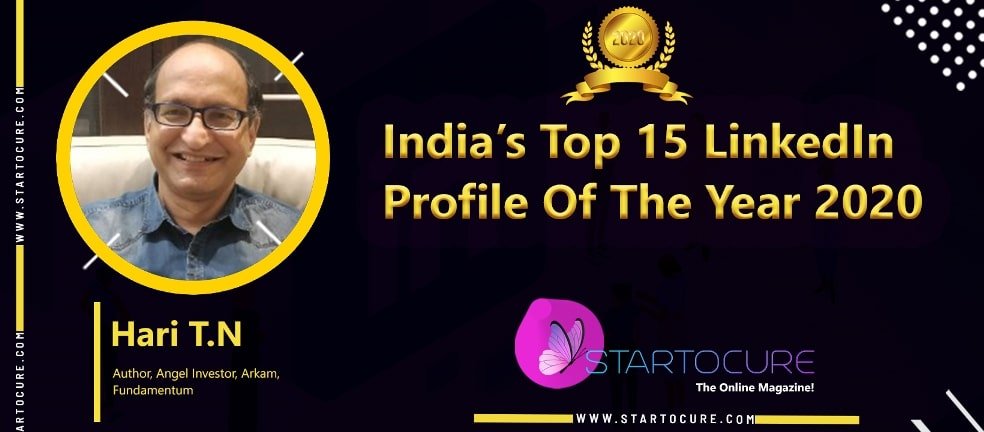 Hari T.N wears different hats: Author, Angel Investor, Advisor to VCs, Mentor at Start-up Acccelerators, Sounding board to Founders and Startups, Columnist etc. He has Co-authored six books with three more in the pipeline. He has been a part of the Management Team at multiple start-ups/scale-ups and helped shape four successful exits in different industries including an IPO on NASDAQ.
Dr. Sachin Lele
Dr. Sachin Lele is the Chairperson-Executive Education Program & Faculty in Marketing domain at ISB&M, Pune. He is a faculty in the Marketing domain with a research interest in online customer-centric and Sales & Distribution. During his academic career, he has handled corporate relations and worked on bridging the skill gap between corporate & academia.
Kamalika Poddar
Kamalika Poddar is the Manager, Business Intelligence at Axis bank. She is an Customer Analytics, Dilettante writer, Animal Lover.
Tripti Jain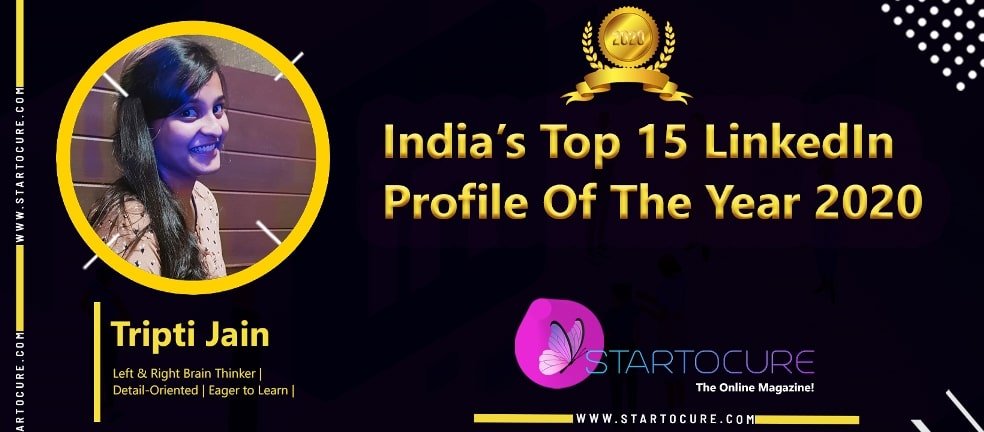 Tripti jain is mostly analytical and methodical in thinking, consistently will in general be progressively quantitative and investigative. She pay attention to details and ruled by logic, so it makes her left-brained and more creative or artistic, so she is intuitive and creative free right-brained thinker. She is someone who's very focused on the end-goal ✈️🎯. I don't lose time worrying about details. I know what needs to be done, and I pull through every time.
She educates, refine and drive herself to be a better person. She is constantly learning because she never settles.
StartoCure is the online entrepreneurial magazine platform, where the team brings you Interview & Stories of Entrepreneurs, Inspirations, Influencers, Startups eco-system & Change-makers. StaroCure also committed to bringing resources, research reports, funding reports, and analysis of the startups, as well as profiles of great businesses & entrepreneurs from all over the world.
Note: If you have an inspiring story to share with our audience and would like to be featured in our online magazine, then please write to us at hello@www.startocure.com, we will review your story and extend an invitation to feature if it is worth publishing.
You may also like: