Dr. Sneha Sharma is a seasoned career personality coach and public speaking trainer for the last 10 years. She has spent the last decade in grooming and helping other people refine their skills. She has coached over 7000 students in various fields from marketing to advertising to soft skills to English speaking to etiquette training. She is more of a disciplined, punctual and socializing being. Today we got a chance to interview her, let's know more about her & her inspiring journey.
We hope this can inspire you to become a successful person too! It is worth listening to a successful entrepreneur or to people who share their success stories. We can significantly learn many things from the experiences of them, by listening to their story.
Excerpts from our exclusive interview with her:
Q1) Tell us a little bit about yourself and your journey, please;
I am a seasoned career personality coach and public speaking trainer for the last 10 years. Qualification wise I am a doctorate in Marketing specialized in retailing from the prestigious University business School, Chandigarh. Before this I am an MBA and Graduate in science. My dad is a retired army officer, so my childhood was in an environment where personality grooming and etiquette training comes naturally.
I always had a flair towards mentoring and public speaking. Since school, I was the one on the stage, and managing events as MC. Apart from that during my B.Sc. my interest towards training further deepened. I have also conducted a few corporate training workshops as I am a certified Trainer from ISTD. I have taught over 7000+ students across colleges in India.
Q2) How did the idea for your career personality coaching and soft skills training come about?
I had always enjoyed helping people learn, whether it was my classmates or juniors I was always complemented for a crisp and easy to understand approach towards solving questions. To add to it, I hail from a family of educationists, where everyone in my family is an instructor or a professor, my dad also retired from Army Education Core, so basically teaching was like in genes.
And while I was doing my post-graduation, I got the opportunity to train and mentor the young students. That was the time that I realized that everyone around me doesn't have a command over language or clarity towards their future goal, and it was a big obstacle in their placement success. And that's how I started up taking training and grooming assignments actively. Apart from that I enjoy talking to students and helping them explore their career opportunities and motivating them. My career has also witnessed big transitions from degree in science to management and then training.
So I think I connect well with the majority of the students, and I am able to guide and motivate them. So yes the journey kind of began 10 years back and every year with the approach getting better and better today, I have been successfully able to help student's get their dream jobs.
I help them by first making them visualize their goals, giving them career clarity and then infusing them with confidence. I train them and make them interview ready by focusing on resume preparation, interview mastery and confident public speaking.
Q3) What was your key driving force to become an entrepreneur?
I truly believe that Entrepreneurship is a mindset. Although my journey of full time entrepreneurship started just 2.5 years back, but I have been an entrepreneur since the early days of my career. When I look back today I notice that in every assignment that I took I have shown the attitude towards doing the unconventional things, devising my own ways of achieving perfection and success.
And I believe being an entrepreneur is more about the ability to take a risk, give your 100 percent effort, produce extraordinary results and manage the things with excellent coordination.
Q4) What service(s) do you offer?
For academic arena: I offer my services as a Career Coach where I groom students to ensure they get their dream jobs. The training is across the following domains:
Resume  Building 
Interview Mastery
Acing Public Speaking
LinkedIn Profile Building
Career Guidance
I am also a visiting faculty in Marketing, Advertising, Consumer Behaviour and Business Communication.
For other business and Corporates:
I provide services as a Subject-Matter Expert to the other companies. I have been associated with brands like Bada Business by Dr. Vivek Bindra and have worked with a few start-ups as a consultant. Apart from that I provide soft skill, business communication and business etiquette training to corporates.
Q5) Why should people choose your product/services?
I believe in learning by doing, all my sessions are based on Workshop or project based pattern. All my sessions, whether online or offline always help the attendees in curating an end product that they want to create while attending my workshops. There is always a takeaway value that is attached, and it's not a freebie, it's the learning of the attendees implemented by them on their own self.
This is one of the major reasons why students perform well using my Job Success Triangle Approach, where they are provided with the three critical elements and are practically groomed on them in order to achieve excellence in their placement process. I have also been featured in 'The Tribune' and 'Dainik Bhaskar' for conducting a Workshop in association with CII, Amritsar. I have also been featured on podcast – "Hear with Aananya" as a Public Speaking Expert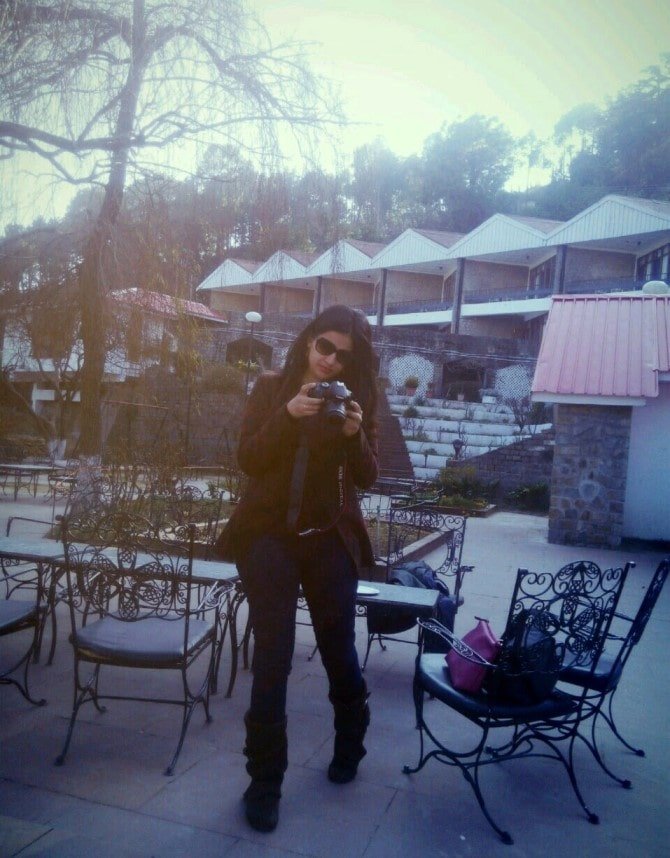 Q6) How do you market your business, and which tactics have been most successful?
Being a doctorate in marketing myself, I think I understand that marketing is about understanding the need of the customer. Have faith in Market/customer research and in marketing I believe nothing beats Word of Mouth Marketing. So irrespective of the business you are in, delivering great value is a must and your customer will spread the word for you.
And considering today the world is of social media, one needs to be actively present on social media platforms, connect with the right audience and provide them value. With so many options available one needs to stand out with the approach and present it well to the customer based on the insights. And these insights are what we get from the market research.
For that matter I train my students on personal branding as well using LinkedIn as a source to move closer to their dream jobs.
So yes marketing is important, and I really feel,in marketing irrespective of the tool used, you need to be visible rather consistently visible.
Afterall in marketing we say " Jo dikhta hai woh bikta hai"
( What is visible is sold)
Q7) Did pandemic (COVID 19) affected your business? if yes how?
I think pandemic has been more of a blessing to the learning and coaching industry, as the old school of physical setup for teaching has finally got changed. People have now accepted the fact that teaching can be done online and that too with immense learning. So I see a plethora of opportunities opening up, as the playground of learning will always be global.
Q8) Have you considered any alliance/partnership/funding?
Yes, I am currently in the process of setting up my own company in partnership. It's due for a launch in 2021. This will be a learning and training based firm giving holistic solution to the complete learning environment in India with focus on implementation based learning. It has very fresh approach towards learning, which I am sure will benefit the students from all sections of the society.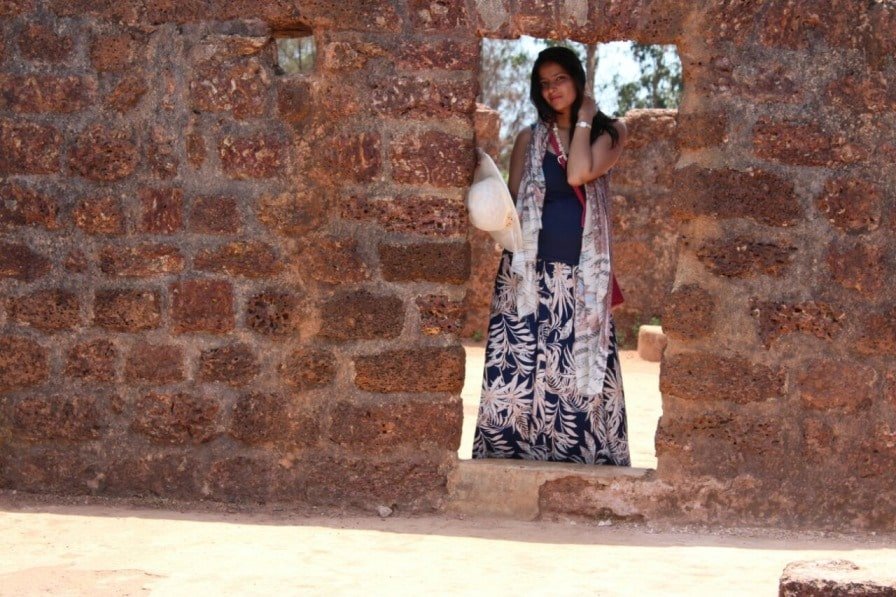 Q9) How many hours a day do you work on average & can you describe/outline your typical day?
I think on average I work around 8-10 hours considering I have a 2.5-year-old daughter who takes the rest of my time. As I just love playing and learning with her. Kids teach you more than what you could learn in a lifetime reading books. They teach you how to be patient, how to ask, how to be fearless, how to be happy on every smallest possible thing. So yes life is definitely beautiful.
Q10) What comes first for you money or emotions?
I think for me the love for the idea comes first, so I would call it emotions, because I feel money will follow when you have the passion. And once you have passion excellence is bound to be there. So yes for me, it will be emotions.
Q11) Tell us about your early life & How has being an entrepreneur affected your family life?
Being an army officer's daughter, I have been to all parts of India, have studied in almost 5-6 Kendriya Vidyalays across India and have friends all over. I am a golfer and a swimmer and I have played a couple of golf tournaments sponsored by Indian Express and ONGC to name a few.
I think everyone should have one game, that they love the most, and I mean playing it not watching. For me it's Golf, I have got most of my difficult answers while playing golf and that too alone at times. That's the beauty of a game it relaxes you, connects you to your inner self. So just make sure you choose at least one of them as a part of your life for now and forever. And I think having a game to relax upon is something that protects every entrepreneur from the stress and the pressure that comes at times.
I have been able to manage my family and my entrepreneurial stint side by side. And I think the only mantra I follow is being goal oriented, and by this I mean daily goal orientation. As this process organizes everything, saves time, enhances efficiency and protects us from the feeling of being overwhelmed as well.
My parents and my husband are all very supportive and give me the desired support to follow my passion and love towards training and grooming young minds.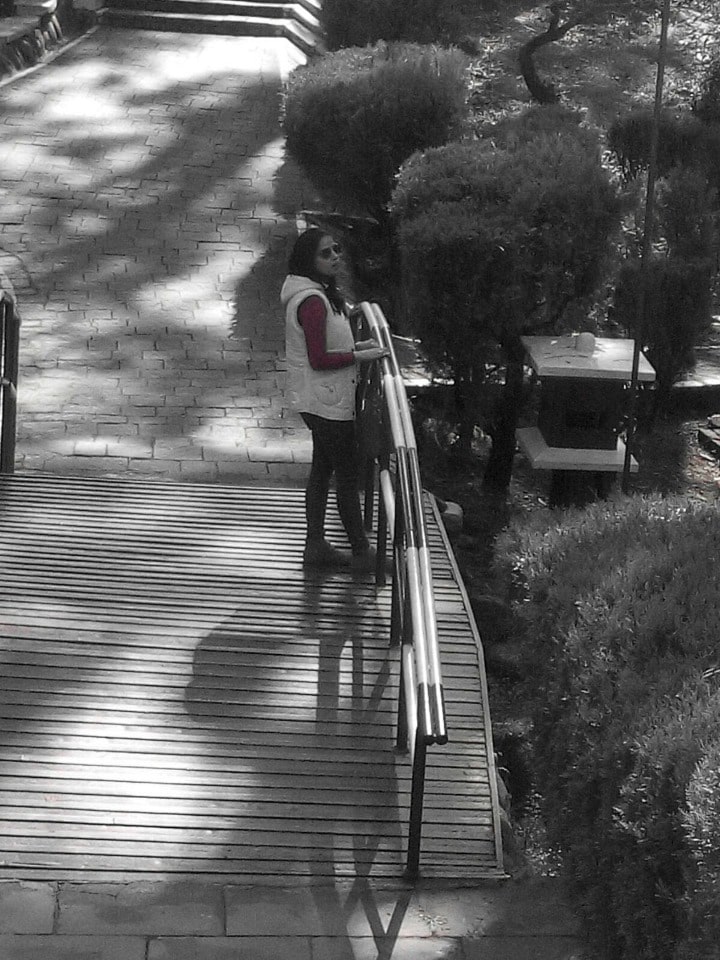 Q12) What piece of advice would you give to college graduates who want to become entrepreneurs??
My only piece of advice to college graduates whether looking for a job or entrepreneurship, just stay away from shiny object syndrome. It is basically the tendency for someone to chase something new, it can be an idea, trend or a goal. Instead of falling prey to this they must focus on what they are doing and believe in themselves and their vision. Like I always say dots will connect.
Follow Her @
StartoCure is the online entrepreneurial magazine platform, where the team brings you Interview & Stories of Entrepreneurs, Inspirations, Influencers, Startups eco-system & Change-makers. StaroCure also committed to bringing resources, research reports, funding reports, and analysis of the startups, as well as profiles of great businesses & entrepreneurs from all over the world.
Note: If you have a similar story to share with our audience and would like to be featured in our online magazine, then please write to us at hello@startocure.com, we will review your story and extend an invitation to feature if it is worth publishing.
StartoCure.com strives to share every positive information which would benefit our readers. However, one must do their own research & take own responsibilities before taking any actions. Read Our Full Disclaimer
You may also like: