Aneri Thacker is the co-founder of Katha Joint, a joint where creative ideas are rolled into an experienced event or a digital story which gives the ultimate high to a brand and its marketing needs. Today we got a chance to interview Aneri Thacker (Co-Founder of Katha Joint). Let's know more about Katha Joint.
We hope this can inspire you to become a successful person too! It is worth listening to a successful entrepreneur or to people who share their success stories. We can significantly learn many things from their experiences of them, by listening to their story.
Excerpts from our exclusive interview with Aneri Thacker:
Q1) Tell us a little bit about your start-up and your journey, please;
Katha Joint is a company that is built upon a strong foundation of passion, creativity, transparency, and great service. We are primarily an events | weddings | video stories company, where we deliver end-to-end solutions, i.e right from conceptualizing, designing, logistics, artist management, event management, and post-event services. We just completed 3 years in November 2020 and over the years we have managed to add various other services to our; these range from corporate gifting, branding, office décor, sample flat design, and creation, make-shift office spaces, and social media management.
The journey thus far has been humbling and fruitful, we started off by launching a book called "The Tall Man – Biju Patnaik" where we had the honor of Honorable CM of Odisha Shri Navin Patnaik visit Mumbai after 20 years and we hosted him. Post that, we partnered with Hockey India for unveiling their new jerseys and sponsor (Odisha Government) and were their event partners for a couple of more events. Since, then we have done a few exhibition stalls, parties, weddings, and corporate gigs and have recently adapted to virtual events.
We have had our shares of ups and downs, we celebrated the ups and learned from the downs, but the journey has been gratifying and a blessing for us, we seek to grow and learn a lot more in this journey we love to call Katha Joint.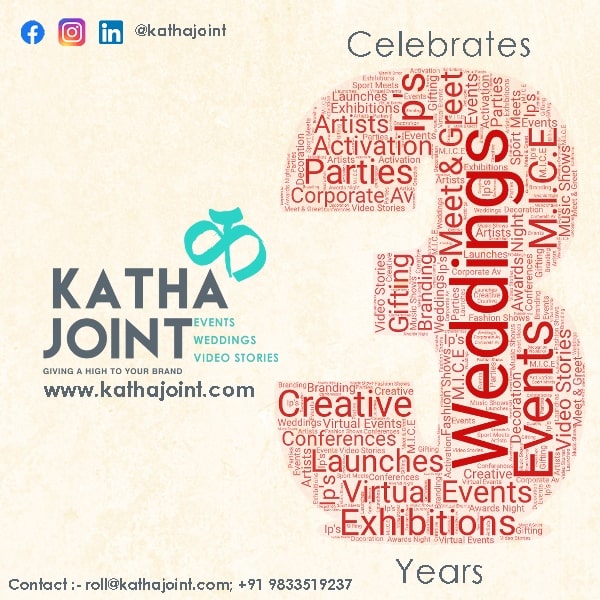 Q2) How did the idea for your business/startup come about?
The seed of entrepreneurship was sown in me since childhood as both my parents are entrepreneurs and I was lucky to learn under the guidance of my mother while working under her as a jewelry designer. On the other hand, my husband Kunal Thacker (co-founder of Katha Joint) has been a part of the events industry for over 15 years. We both wanted to pursue our dream of being our own bosses and 2017 was the year when this dream became a reality.
Q3) What was your key driving force to become an entrepreneur?
The sheer passion of creating unforgettable experiences; be it a corporate event, awards night, music show or a wedding. The urge to deliver beyond the client brief and be a part of converting a concept into reality was, rather IS the driving force. That is why we say "Giving a High To Your Brand"
Q4) How did you come up with the name for your business/startup?
The name came over a cup of 'chai' and after going through over 250 + options. Our ex-partner and my husband were the ones who were going over the names and rejecting options at the same time. We wanted a name that not only stood out but gave the listener something to think about; if you go to see Katha Joint on its own does not shout events but the name still gets you to look back at it.
The name has a perfect blend bit of Hindi and English which we found intriguing and decided to stick with it. Over the years we have not only received praise for our work but every person we have spoken to has said "We Love the Name".
Q5) What service(s) or product(s) do you offer/manufacture?
As I said earlier we are primarily an events | weddings | video stories company. We deliver end-to-end solutions, right from concept to execution, be it a grand awards night, an intimate wedding, or an exhibition stall. The idea is to make the experience memorable and over the years we have started offering services like the house decor, branding/merchandising, gifting, designing and erecting temporary offices/sample flats, wedding venue booking, private holiday getaways (planning, booking, and managing).
We have been blessed to have clients who have accepted our new services and the private holiday getaways have been the pick in the social circles. Our focus still remains on corporate events and weddings; not to forget the VIRTUAL world which we have adapted to and which has allowed us to evolve as a company.
Q6) Why should people choose your product/services?
We are passionate about our work and believe in delivering personalized services, so every brief has my husband and me working on being in front of the client personally. We believe in being the custodians of every brief and that the client too shall be at the event as a guest and not as a host, thus keeping him/her stress-free. So give Katha Joint the event, let us 'roll' the experience while the clients and their guests can enjoy the 'high'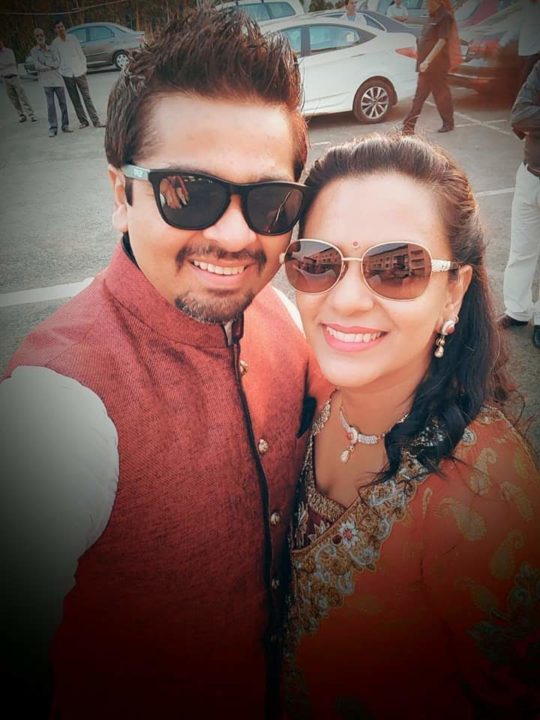 Q7) Did pandemic (COVID 19) affect your business? if yes how?
You all must be aware that the events space was the first to be hit due to the pandemic and we are still reeling under the effect as events are not allowed in quite a few cities across the country. Yes, we did take a hit but the almighty has been kind and allowed us to evolve as we adapted to Virtual Events; being one of the later ones to adapt to this paradigm shift we quickly learned the ropes of this new trade and have added virtual event expertise to our arsenal.
But what is heartening and exciting for us is that we have been able to manage intimate wedding ceremonies and have streamed the same LIVE across to the guests, this bit is here to stay.
Q8) How many hours a day do you work on average & can you describe/outline your typical day?
It's my business, my dream so I would not be able to quantify the number of hours I give to it, this is impossible to do because even if not actively working on a pitch or an event I am constantly being observant and am keen to explore new trends. Yes, we do have the long hours and full night setups to pull but this is what drives us, it is only after putting in the crazy hours and putting a method to the madness that can we bring ideas to life. The greatest gift is seeing those designs come to life.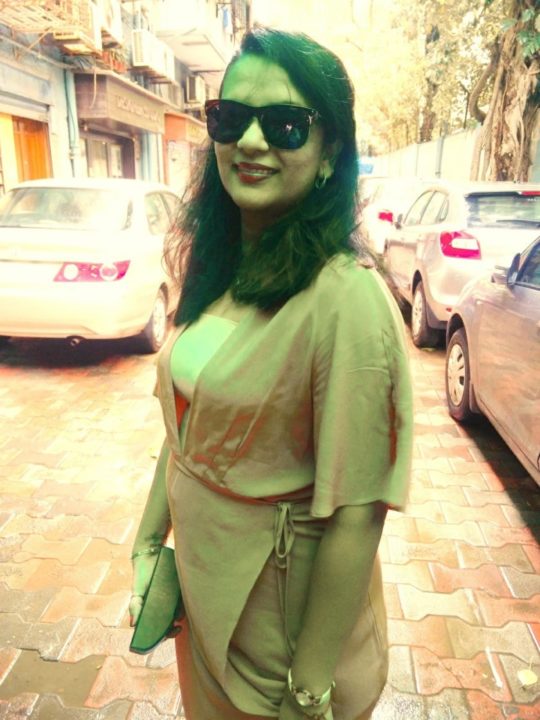 Q9) What is your greatest fear, and how do you manage fear?
The fear of being complacent, in events nothing is okay till it's over, and once we get complacent boom that's when disaster strikes. As a company, we like to learn, adapt and evolve and this is what has gotten us this far.
There is always this grumble in the stomach prior to an event, which makes you cringe and hope everything will go ok; because when you dabble with technology anything can go wrong and this is what keeps us on our toes, makes us double or even triple check every detail. Things can go wrong but a plan B is what keeps us afloat, the fear of not having a plan B is something I don't want to think about.
Q10) What comes first for you money or emotions?
We are in the business of events, we create experiences, especially during weddings when a client allows us into their intimate personal space and gives us the mantle to bring to life their dreams. If we do not understand the emotions of the client how will we be able to create a memorable experience for them?
Yes, Emotions are important and are at the top of the pyramid for us because if we do not understand the emotions of clients, we will not make money. We need emotions to make money.
Q11) What piece of advice would you give to college graduates who want to become entrepreneurs??
Give it your all, if you have a dream chase it and do not give up; there will be ups and downs but face them all and learn while you grow. The social life can wait but your dreams cannot.
Follow Katha Joint @
StartoCure is the online entrepreneurial magazine platform, where the team brings you Interview & Stories of Entrepreneurs, Inspirations, Influencers, Startups eco-system & Change-makers. StaroCure also committed to bringing resources, research reports, funding reports, and analysis of the startups, as well as profiles of great businesses & entrepreneurs from all over the world.
Note: If you have a similar story to share with our audience and would like to be featured in our online magazine, then please write to us at hello@www.startocure.com, we will review your story and extend an invitation to feature if it is worth publishing.
You may also like: