Vandana Tolani is the CEO & Founder of Convanto, a boutique Investment Banking firm focused on fundraising and consulting early-stage startups. Over the years, it has executed fundraising assignments for numerous Fin-Tech, B2B Tech, and Direct to consumer start-ups.
Vandana Tolani is a versatile & dynamic professional with over 20 years of rich experience in International and Domestic Business Advisory & Fund Raising. An adept strategic planner with a proven history of mentoring Business start-ups, identifying new growth avenues, developing innovative strategies, and building high-performing teams.
Her core area of work is Fund Raising for early-stage start-ups across sectors and industry sub-verticals.
A diversified set of experiences has enabled Vandana to develop an eagle's eye for spotting opportunities in industries that are set for long-term growth in the Indian economic context. She is also passionate about helping businesses reach the right people and fulfill their business requirements. Today we got a chance to interview Vandana Tolani; let's know more about him & learn from his priceless experiences.
We hope this can inspire you to become a successful person too! It is worth listening to a successful entrepreneur or to people who share their success stories. We can significantly learn many things from the experiences of them, by listening to their story.
Excerpts from our exclusive interview with Vandana Tolani:
Q1) Tell us a little bit about your start-up and your journey, please;
I had my own Family Office in Singapore and Jakarta. And; I worked as an Investment Banker & Advisor to Family Offices and Angel investors in Jakarta, Indonesia, helping start-ups from diverse backgrounds, from Fin-Tech and B2B Tech all the way to consumer startups. I was raising funds for them & providing them with a range of services just as Convanto does today. After 15 years of staying in Singapore and Jakarta, I came back to India.
I did investments for a bit, and then returned to the advisory. That is when Convanto was founded. Today Convanto is one of the most well-known boutique investment banks in India and led by a female founder.
Today, I am also a Venture Advisor with Loyal VC, the INSEAD-led Canadian VC Fund, having a core portfolio of over 160 investments in more than 35 countries. I am also a Partner with GSD Venture Studios, a Silicon Valley-based venture builder.
Over the years, I have arranged Funding for startups & growth-stage companies in diverse sectors like EdTech, FinTech, Consumer B2C & B2B, AgriTech, Health-tech, Food- tech, Disruptive & DeepTech as well as non-tech sectors. Please do have a look at my website for testimonials.
This month I have been nominated as one of the Top 10 Women Leaders in Wealth Management 2021.
My expert opinion is often sought by leading business news channels and publications like VCTV, and Business World, and I have participated in 100+ talks – you can easily see them on YouTube and the VCTV streaming site.
I am connected with 300+ investors globally, picking up global deals while being sector agnostic. Our ticket size is $1-$25 million.
Q2) Why did you choose entrepreneurship over a job?
Steve Jobs perhaps summed this idea up best when he said: "When you grow up you tend to get told that the world is the way it is … Life can be much broader once you discover one simple fact: Everything around you that you call life was made up by people that were no smarter than you. And you can change it, you can influence it … Once you learn that, you'll never be the same again."
Entrepreneurs don't just want to change their lives — they want to change the world.
Mark Twain explained the lure of entrepreneurship best when he wrote, "Twenty years from now, you will be more disappointed by the things that you didn't do than by the ones you did do. So throw off the bowlines. Sail away from the safe harbor
Being an entrepreneur gives me the opportunity to take a calculated risk on a passion. Entrepreneurship constantly presents new challenges. As I overcome the adversity in my business, it leads to personal growth as well.
I love owning my own business because I feel there is always something that I can do to improve. Being an entrepreneur is awesome for a lot of reasons, but I think the most important and overlooked reason is that it forces a person to develop parts of their personality that make them more well-rounded and a better person.
I think being an entrepreneur is great because the possibilities are endless. You can be as creative and innovative as you want to be, and the results are the most rewarding.
Q3) How did the idea for your business/startup come about?
Convanto started 7 years ago, in Gurgaon, Haryana. Convanto is a portmanteau of the words "Consultant Vandana Tolani". It is a boutique investment bank firm with a range of services aimed at enabling young start-ups – it provides them with services such as Fund Raising, Marketing & Growth Advisory, GTM Strategic Advisory, and value-added services such as building Investor Presentations and Financial Models.
We at Convanto advise small, medium, and large enterprises on raising capital, finding their product-market fit, and implementing a successful go-to-market strategy, branding strategy, and brand positioning.
Unlike traditional consulting firms, we have proven our operational expertise in bringing money, creating value, and driving growth to help you maximize your results.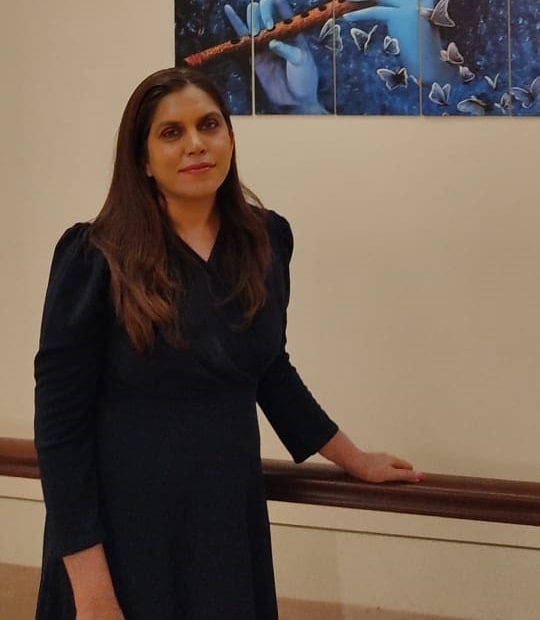 Q4) What was your key driving force to become an entrepreneur?
There are many fascinating things about having my own brand. I'm the type of person who prefers working for myself rather than for others and not being boxed in, and so I felt as though this was the best option for me.
What I love about running a small business is the ability to direct the culture of my company. When I am in the driver's seat I am making the decisions on how to best steer my company into the future.
When I make my own decisions about how best to operate day to day, this leads to creating a culture, a brand, and eventually, an organization. Running my own brand helps me with work-life balance.
It also helps me surround myself with positive people who give me the confidence and optimism that I need to keep moving forward. Some people are in the routine habit of their job, performing the same tasks over and over again.
An entrepreneur, each day, will be filled with new opportunities to challenge themselves, be creative, and learn something new, which is what fascinates me about being one.
Q5) How did you come up with the name for your business/startup?
It's quite simple really, Convanto is a portmanteau of the words "Consultant Vandana Tolani". We at Convanto advise small, medium, and large enterprises on raising capital, finding their product-market fit, and implementing a successful go-to-market strategy, branding strategy, and brand positioning.
Unlike traditional consulting firms, we have proven our operational expertise in bringing money, creating value, and driving growth to help you maximize your results.
Q6) What service(s) or product(s) do you offer/manufacture?
We at Convanto advise small, medium, and large enterprises on raising capital, pitch deck making, financial modeling and valuations, business plans, and term sheet analysis.
Q7) Why should people choose your product/services?
Unlike traditional consulting firms, we have proven our operational expertise in bringing money, creating value, and driving growth to help you maximize your results. We add a lot of value to the start-up by handholding them and making them investors ready.
Q8) How do you market your business, and which tactics have been most successful?
We have worked for twenty years in this market, we don't need to market ourselves because the work has spoken a lot about us. We have a well-established business in that way.
Q9) What risks are you facing?
Investment Bankers or Financial Advisors today have a myriad of challenges facing them in their daily practices. They must wear many hats, including those of asset manager, financial planner, psychologist, and marketer in order to succeed. And while most advisors can wear some of these hats well, there are always one or two roles that most struggle to play.
Nobody said being a financial advisor is easy to work—but many of the challenges facing advisors have little to do with finances or investment choices. Much of the challenges involve maintaining relationships with clients and managing their expectations. Independent advisors that don't work for a larger firm may also want to find support from professional organizations instead of going it totally alone.
Q10) Did pandemic (COVID 19) affect your business? if yes how?
Pandemic did not affect my business, I closed four deals sitting on a chair, it in fact became useful as a lot of traveling got cut down. In 2020 we closed four deals. This year we have closed 2 deals so far
Q11) Have you considered any alliance/partnership/funding?
Yes we are already doing that across globes and successfully Studies show that the number of corporate alliances increases by some 25% a year and that those alliances account for nearly a third of many companies' revenue and value—yet the failure rate for alliances hovers between 60% and 70%. And despite an abundance of advice on how to make alliances work, that dismal record hasn't improved in the past decade.
Alliances, however, are not just any business arrangement. They demand a high degree of interdependence between companies that may continue to compete against each other in the marketplace. They require the ability to navigate—and often to actively leverage—significant differences between partners' strengths and operating styles. These characteristics make the common wisdom about alliance management both incomplete and misleading, causing companies to ignore or underemphasize other, potentially more important drivers of success.
Q12) What are your responsibilities as the business owner?
I am responsible for planning and directing the operations of Convanto. And; I also create policies, set goals, and meet with potential investors and clients. I make pitch decks, financial models, business plans and help with the fundraising of startups. And; I am involved with daily tasks and prepare work schedules. I look into all details of each and everything and delegate tasks to my team.
Q13) How many hours a day do you work on average & can you describe/outline your typical day?
I work for an average of 18 hrs. I wake up by 5.30 am do my walks, do yoga and go to the temple, and do my prayers then the day begins at work around 10 am.
Q14) What is your greatest fear, and how do you manage fear?
I don't believe in having any kind of fear as it blocks our growth and also doesn't allow us to take risks.
Fear is a fundamental part of human psychology. Our brains are wired to feel fear because it helps us avoid a calamity; it keeps us safe.
But fear can also hold us back — if we let it. Fear feeds on fear, meaning the more we try to avoid something we're afraid of, the bigger and deeper our anxiety grows. To overcome this, we must face our deep-seated misgivings and worries. We have to acknowledge our fears and find ways to move beyond them.
Self-doubt can be a mountain to overcome. We know our flaws and our shortcomings better than anyone. Sometimes a dark fear lingers in the back of our minds: "What if I'm not good enough?"
For some people, this becomes a deeply embedded fear that they're not as competent as everyone else believes they are, and they feel that no matter how hard they work, they'll always be inadequate.
I do meditation and read books that keep me away from all kinds of fear and hence I am able to take risks and succeed.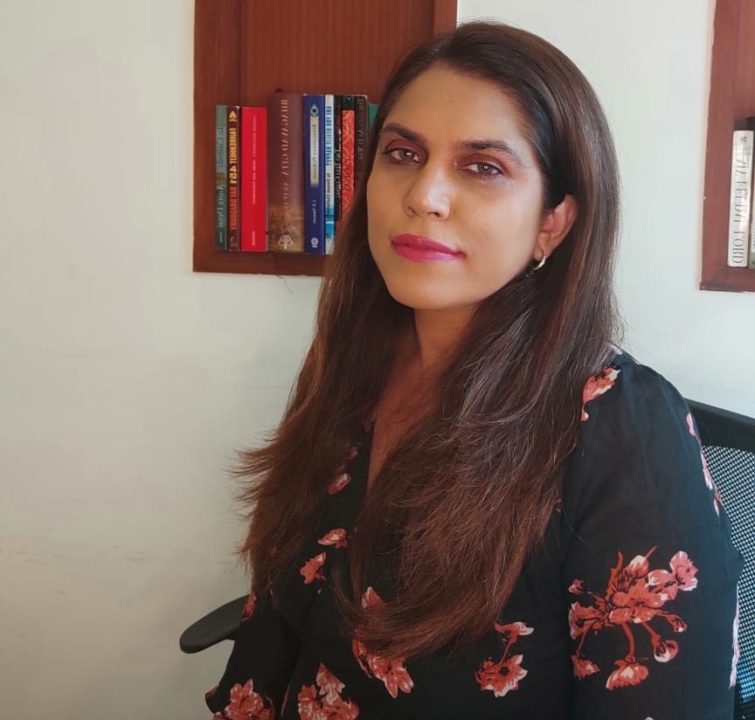 Q15) What comes first for your money or emotions?
I think a balance of both along with ethics is important to have. What many of us have forgotten is that our money can do so many important things. It enables us to secure education for ourselves or our children, support or recover our health, and gives us the freedom to enjoy our lives
Though we may conflate money with all sorts of attributes—wealth, power, intelligence, style, even human worth—money has no personality of its own. It does, however, reflect our feelings, values, and beliefs. Importantly, money has the ability to endow us with an irrefutable sense of freedom. Numbers can't do that.
Emotions I think we all have but we need to have a balance of emotions always. Emotion isn't all bad. It tells you what you're passionate about, what really matters to you. It makes you feel alive. The key is self-awareness. Much of our emotional world is unconscious.
Q16) Tell us about your early life & How has been an entrepreneur affected your family life?
I was born in Delhi in Greater Kailash- II. I had a great childhood and always wanted to do something unconventional. Even in high school, I was always reading biographies and memoirs of entrepreneurs and business leaders to glean how their businesses started and continued making money and how they navigated moments of crisis or transformation, which inspired me thoroughly and brought me to where I am today.
Throughout this time, I have always looked up to Vani Kola as an inspiration. To me, she's like an entrepreneurial superwoman. I hope I can one day bring Convanto to the level she's brought her business.
Some books I've read have also impacted me deeply, namely The Power of the Subconscious Mind, Rich Dad Poor Dad, Pitch Anything, and The Lean Startup.
Q17) What piece of advice would you give to college graduates who want to become entrepreneurs??
Every single person I know who is successful at what they do is successful because they love doing it. Anything can be done, as long as you truly believe it. We led with our conviction rather than rationality because rational said it was impossible. Find something you love and do it better than everyone else. Failure is a stepping stone to greatness and we all fail. I read the book 'Power of the Subconscious Mind' and found it inspiring, and I practiced the law of attraction. Also, remember that you will never be criticized by someone who is doing more than you. You will only be criticized by someone who is doing less, so always remember that. Successful people do not put others down.
Be unstoppable. Think back 5 years ago, think of where you are today. Think ahead 5 years about what you want to accomplish.

Dwayne Johnson
Follow Vandana Tolani @
Follow Convanto @
StartoCure is the online entrepreneurial magazine platform, where the team brings you interviews & Stories of Entrepreneurs, Inspirations, Influencers, Startups eco-system & Change-makers. StaroCure is also committed to bringing resources, research reports, funding reports, and analysis of the startups, as well as profiles of great businesses & entrepreneurs from all over the world.
Note: If you have a similar story to share with our audience and would like to be featured in our online magazine, then please write to us at hello@www.startocure.com, we will review your story and extend an invitation to feature if it is worth publishing.