Tushar Kansal is the Founder & CEO of Kansaltancy Ventures, an Investment Management firm, which has created a niche in raising & deploying Funds and generating superb returns for the investments.
Tushar Kansal is an accomplished professional with experience spanning multiple sectors from Venture Capital (Brand Cap), Big 4 Consulting (Deloitte & Touche), LSE-listed Sistema's India unit (MTS India) to CFO of Guggenheim Partners-owned company (DLI).
He is Mentor and Judge at Entrepreneurship cell's of IIT-Mumbai, IIT-Delhi, IIT-Chennai, ISM-Dhanbad & such marquee Institutions. Tushar has expertise of Financial & Business advisory, Fund raising & creation of docs/ collaterals for VC Funding.
Tushar Kansal is a Venture Advisor with Loyal VC, the INSEAD-led Canadian VC Fund, having a core portfolio of over 160 investments in more than 35 countries. He is also a Partner with GSD Venture Studios, a Silicon-valley based Venture Builder.

Over the years, Tushar has arranged Funding for startups & growth-stage companies in diverse sectors like EdTech, FinTech, Consumer B2C, B2B & D2C, AgriTech, Disruptive & DeepTech as well as non-tech sectors.

His expert opinion is often sought by leading business news channels and publications like CNN-News18, VCTV, Business World, Business & Economy, Qrius, and Digital Market Asia. He has come on 100+ talks – Just check on YouTube, VCTV streaming site & Kansaltancy Ventures Website!
He received Executive education from Harvard Business School, an MBA in Finance from the University of Delhi, and a B.Tech from The Technological Institute of Textile & Sciences. Today we got a chance to interview Tushar Kansal; let's know more about him & learn from his priceless experiences.
We hope this can inspire you to become a successful person too! It is worth listening to a successful entrepreneur or to people who share their success stories. We can significantly learn many things from the experiences of them, by listening to their story.
Excerpts from our exclusive interview with Tushar Kansal:
Q1) Hi, Tell me a little about your early life family background birthplace & DOB?
I was born on the 12th of September 1976 and lived my early days in Roorkee, a sleepy town with a prominent cantonment area, nestled at the base of the Himalayas in the Indian state of Uttar Pradesh. Those were the days of clean rivers, mango orchards, farmhouses with nests of small birds, less population, and hardly any noise of the city.
I belong to inter-community parents, with my Father, an IIT Delhi 1971 pass-out, working as Executive Engineer with the Public Works Department, and my mother a housewife. Me and my sister, Akshi, studied at Saint Gabriel's in Roorkee. Post coming to Delhi in 1982, we got admission to Montfort School, which was a sister school to Saint Gabriel's.
Q2) What is your educational background?
I have completed Executive Education from Harvard Business School, an MBA in Financial Management from the University of Delhi, B.Tech (Textiles) from TIT&S – Bhiwani, which is affiliated to the "Textile Institute Manchester, UK" and part of the leading Industrial & Education house in India "The Birla Group". A major part of my Schooling has been at Montfort School, Delhi.
Q3) How did you begin your career? Was it in conjunction with the present role that you have taken up?
I got campus placement from Engineering College at Indo Rama Synthetics, a big poly-staple fiber manufacturing company at Nagpur. But I soon realized that; I wanted to be either in IT or Finance. So I prepared hard for MBA Entrance examinations and got through MBA (Financial Management) at the University of Delhi. Post my MBA, I co-founded an Education company called KITES which trained high school students in IIT entrance examinations. The company grew to 800 students and 3 centers in North Delhi. And I got a very good exit when we sold it to Narayana Institute in 2006.
I have handled responsibilities at Deloitte & Touche, Times of India's Brand Capital, Sistema's MTS India, and as CFO of a Guggenheim-owned Company DLI. For the last decade, I have been in a leadership role, driving Business, with large companies and as an entrepreneur.
At Deloitte, I was part of the team executing Private Equity assignments/ Valuations & Financial Advisory. And At Brand Capital, I was part of the team investing across companies. At MTS India, as head of the Debt division, I was instrumental in raising almost $2.5 billion of debt in 3 years and handled all round Financial goals as CFO of DLI, including compliances towards the PE Fund Guggenheim, as the main investor and owner.
I am the Founder of Kansaltancy Ventures, an Investment Management firm as also Saffron First, a Startup Network/ Fund, and all the roles played by me have deeply helped me in executing my present professional journey.
I founded a startup Indus B2C Global in 2013. It was a startup into B2B consumer space. The product was Human Hair extensions which are sought after by mostly women of African origin. It was during my time with this startup that I realized the gaps between what startups need and what companies are offering to help the startups.
I quit full-time Management of this startup and became a financial investor. That's when I launched Kansaltancy Ventures – we assist startups and growth-stage companies with equity fundraising, debt, mergers, and acquisitions, and mentoring. We also help in getting business for the startups which we handhold.
A large part of my work at Kansaltancy Ventures is doing webinars and helping founders and team members of aspiring startups, reach their goals.
Today, I have made a lot of progress in creating an ecosystem in this field.
I am a Mentor and Judge at Entrepreneurship cells of IIT-Mumbai, IIT-Delhi, IIT-Chennai, IIT-Kharagpur, IIT ISM-Dhanbad & such marquee Institutions. And; I have an expertise in Financial & Business Advisory, Fundraising & creation of docs/ collaterals for VC Funding.
I am a Venture Advisor with Loyal VC, the INSEAD-led Canadian VC Fund, having a core portfolio of over 160 investments in more than 35 countries. And; I am also a Partner with GSD Venture Studios, a Silicon-valley based Venture Builder.
Over the years, I have arranged Funding for startups & growth-stage companies in diverse sectors like EdTech, FinTech, Consumer B2C, B2B & D2C, AgriTech, Disruptive & DeepTech as well as non-tech sectors. The full list of 40+ Recommendations are on LinkedIn
My expert opinion is often sought by leading business news channels and publications; like CNN-News18, VCTV, Business World, Business & Economy, Qrius, and Digital Market Asia. I have come on 150+ talks – Just check on YouTube, VCTV streaming site https://latoken.com/vctv/investor/1040 & Kansaltancy Ventures Website!
Q4) What is Kansaltancy Ventures?; How and when was it started?
Kansaltancy Ventures is an investment management and advisory firm into Equity fundraising, fundraising for VC Funds, Debt, and Mergers & Acquisitions. It has years of experience Growth Companies to prepare for the unknown while meeting their needs.

Our verticals:
Funding: Equity & Structured Debt Planning & Pitching to Investors
Mergers & Acquisitions
Pitch Deck Preparations & Presentations
Business Plans & Project Plans Preparations
Start-Ups & Growth Strategies & Planning
Go-To-Market & Digital Marketing Strategies
Financial Strategic Planning & Analysis
Strategic Planning & Execution Advisory
Business Valuations Advisory
As an independent Growth delivery firm, we can access many different Funding Options so that the customer can get the right Funding and services
Saffron First is a Global Crowdfunding/ Angel Network & Fund, headquartered in Singapore, crafting investments in APAC/ India & providing domain specialists, capital & an ecosystem of strategic partnerships
Q5) What was your thought process in starting it?
"Startup" and "investing" have become buzzwords. There is so much mystery around them that the new-age entrepreneur is afraid of risk-taking. I have brought my 20+ years of experience with world-class companies, multi-varied experience in Finance, and relationships with 1500+ Startups, 500+ Global investors, Investment Banks, and alike, to play and created Kansaltancy Ventures and Saffron First.
Q6) What does mentoring and investing in various Startups mean to you? What inspires you?
In today's tough times of sudden market downturns, pandemics, global shifts in leading sectors and companies, and concomitant job losses, a Mentor has to be a leader, manager, negotiator, mediator, motivator, influencer, all rolled in one.
What did Krishna do on the battlefield at Kurukshetra? He 'showed the mirror' to Arjuna who was; despite being the best warrior, saddled with internal conflicts that were preventing him from taking action and delivering. There is a commonality between Arjuna's dilemma and the psychological/ emotional phenomenon we see in people around us.
I take the example of Krishna and inspired by him, I believe that at all times, a Mentor has to:
Show support in word and deed-Building trust
Constant support without interference-building self-confidence
A relationship of fun and cheer-building openness and warmth
Provide criticism without denigrating the protege-have a non-judgemental attitude
Support protege in difficult tasks despite reservations-give unconditional support
Help protege to make decisions in times of personal crisis-personal counseling
Search for ways to enable the protege to become aware of his limitations-encourage self-awareness
Q7) Who is benefited by Kansaltancy Ventures?
Founders of Startups and Growth companies, Investors wanting to earn huge returns. And all other components of the ecosystem like Investment Banks, Service-providers, Independent professionals like CA's, CS's, Lawyers, and so on.
Q8) How many of them are benefited? And; How they are benefited from Kansaltancy Ventures ?
I have interacted with 500+ Indian and Global investors, including Venture Capital Funds, Private Equity Funds, Family Offices, Angel Investors, and the like. And 2000+ Startups in the past 7 years. I have also connected with other Ecosystem players like CA's, CS's, Lawyers, Tax professionals, Techies, and the like.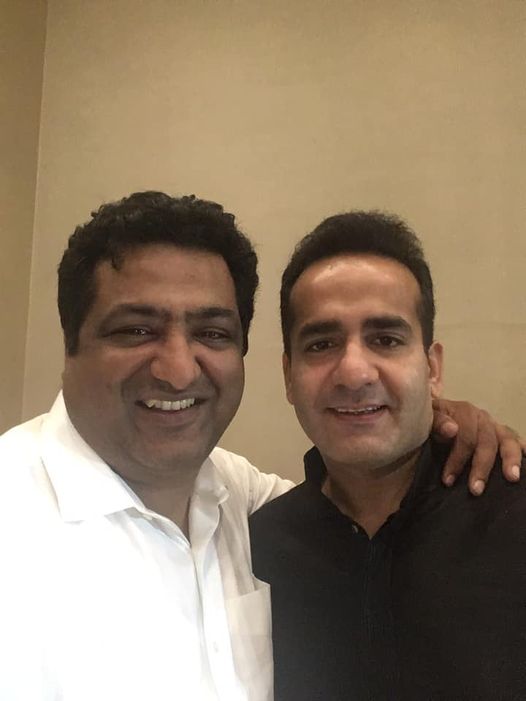 Q9) What information do you use to evaluate a client's financial position?
Last 3 years – revenue, operating profitability, debt, and assets on books of the company. Client's ITR (Income Tax return), and CIBIL report (which determines credit worthiness)
Q10) Describe the most successful recent financial strategy you've developed?
We have seen all shades of market behavior – meltdown, fear, excitement, FOMO, which is fear of missing out. And now a touch of euphoria. This is how life has become. Everything has become compressed in recent years, and this is one part playing out. But in the end, it depends on where you will start your counting, to say whether this market has done well or not.
Off late – IPOs, which are hitting the market are smaller companies usually in the 500 to 700 crore range, and they are listing at good valuations so participating by way of IPO is not so juicy
Financial/ Investing strategy for this year will be consumer brands, technology, pharma, and private sector banks, the PLI schemes of the government have been very attractive for the manufacturing sector.
We like companies competing with the government, which these days means private sector banks. We like consumer and consumption because those are the teams that have worked globally and are working even now after whatever number of years they might be ahead of us. For the last 10 to 20 years, globally, it has been technology. And for us, it has been Information Technology, which is a poor man's technology. Some pharma and a little bit more specialty chemicals.
If you look at the biggest companies in the US. The most successful companies in the last 15 to 20 years have come from four themes. They come from financials, consumers, and technology; the rest you rent for a year or two. Some of them may qualify to be held for longer. But they are not things that make most of your money.
In the last year, people have not spent money on services. They have not gone out, they have not gone traveling. They have not gone to hotels and they have been mostly forced to stay home.
Platform companies are loosely defined because people generally like to use the platforms. Because it makes people feel this could be the next Google or Amazon. We like platform companies.
Q11) What is Saffron First? How & when was it started?
Saffron First, started in 2020, is a Global VC/ Network ecosystem, investing in APAC/ India & providing domain specialists, capital & strategic partnerships in conjunction with 50 HNI's (High Net worth individuals)
Q12) How do you evaluate a start-up for a potential investment?
It should have achieved MVP (Minimum Viable Product) and then PMF (Product Market Fit). Should be revenue-generating and have a well-defined moat around its business plan. Most probably be a Tech startup; with a clearly defined path to growth alongside profitability.
Q13) How do founders and new entrepreneurs get in touch with you? How do they reach you?
I am reachable on my LinkedIn (Tushar Kansal)
Q14) Besides providing capital, what additional support do you offer as an Angel investor?
Besides capital, Saffron First provides support by way of domain specialists and also partnerships across the Startup ecosystem. Startups are always on a learning curve, they face steep challenges – Capital is only one of them! Challenges in terms of business know-how, business contacts to generate revenue, and also tying up contracts with other companies and doing it in such a way that it is beneficial for the Startups. We come in, not only with Capital but providing domain specialists and helping Startups enter into strategic partnerships in a way that is beneficial.
Q15) What are the current economic risks you think will impact your client's financial plans. Can you suggest some investment strategies that might elevate these?
The current economic risks have come primarily from the pandemic COVID. They include many types of risks like geopolitical risk, market risk, systemic risk, and so on. They have impacted businessmen, salaried people, and families. And; They have impacted the whole strata of society.
On the financial side, they have hit the incomes of both businessmen and salaried employees. Because companies and businesses have been affected. Hence, there have been job layoffs and contraction in salaries and the government has had to do a lot for its citizens.
I suggest the following financial strategies and investment strategies that might elevate these problems.
One – Stay invested in big technology stocks the FAANG – Facebook, Amazon, Apple, Netflix, and Google, and also add Tesla to it. Invest in index funds. And don't play around much with small caps and mid-caps.
Stay away from high debt companies which are usually over-leveraged, rather keep 20 to 25% of your portfolio for investing in early-stage and Series A stage startups. Again, across technology and within technology, play on HealthTech, AgriTech, FoodTech, Artificial Intelligence, Machine Learning, SpaceTech, and FinTech.
EduTech has been one of the leading spaces where investments have come in and valuations have risen deeply. Keep a large part of your savings in fixed deposits of known public sector banks, like; State Bank of India, or the large private sector banks like ICICI Bank and HDFC Bank.
Q16) If someone wants to follow their path in finance what should be their key takeaways?
Finance is a huge field – all the companies have a Corporate Finance department. Which deals in the most crucial aspects of managing the business. It can be raising funds from the market. Taking debt from the banks or financial institutions, trade finance, as in the finance used for doing regular business; can be for making transactions in foreign currency or investing the money kept with the company across mutual funds, or stock markets, or fixed deposits of the bank.
It can be for making private equity or venture capital investments; or for managing the tax aspect which is very crucial for all companies.
Somebody wanting to make a career in finance can do the following. Either he can do the Chartered Accountant course for making a career in accounting; or specialized courses in banking, taxation, or legal and company secretarial course, or an MBA in finance and either do specialized courses in stock markets, mutual funds.
There is a huge field available for learning finance. And within finance, one can plan the career, either on the buy-side, intermediary, or sell-side. The buy-side means the entity which puts in money, the intermediary means the company which manages transactions and the sell-side means the company which is receiving the money.
Q17) How did you become an author?
I started writing sometime in 2013 when the Modi wave was going on. India had slid down so much across economic and social indicators that I just felt like writing. Then I started writing my blog "Indus Churning". It was on my website to tusharkansal.com
I wrote 59 articles and it became such a huge hit that it had 26 lakh views. CNN News 18 was spotted by the blog and started calling me to their shows to discuss various issues. There were incidents where my friends were traveling on an airline and; somebody pointed out that they should read my blog. And so it was quite fulfilling. But some Russian hackers took down my blog and after 2016 it could not be recovered.
The will to vent out views, to place my views across conversations, has remained high. And I participate in a number of webinars to educate students and professionals alike.
Q18) What do you convey in your writings?
To my readers & to the viewers of my webinars, I like to bring out the fact that money is pure energy. You can focus on any type of money-making activity. But the center of your life has to be your own self, your spiritual well-being, your health, your mental peace, and having so much peace; In you that you are aligned with the environment, with society, and with your family.
On the professional front, I write about finance, investing, startups, fundraising, and other economic aspects of the business ecosystem.

Tushar Kansal
Q19) What are the future plans?
To morph from an Angel network to a full-fledged Venture Capital entity, investing across APAC/ India and creating an ecosystem of domain specialists, capital, and strategic partnerships.
Q20) Who has been the inspiration of your life or do you have mentors?
I have a number of mentors I look up to. Right from some teacher in school, who was so sincere, that he created such wonderful personalities in his students to the professional at Deloitte and Touche who used to mentor me and make me learn the toughest of concepts by devoting time with me; to leaders, I met in my professional journey, CXO's, who delivered wonderfully for their companies.
I also look up to leaders who move entire countries in a positive way. There are very few people like that, like Sardar Vallabhbhai Patel, Netaji Subash Chandra Bose, Narendra Modi, Atal Bihari Vajpayee, and foreign leaders, like Lee Kuan Yew, who created Singapore.
Like, Mao, who single-handedly created the geographical entity which is China right now. I also look up to spiritual leaders like Dalai Lama, Sri Sri Ravi Shankar, Sadhguru, Sister Shivani, Swami Ramdev, and so on.
I look at all people who have done something beautiful in their life. And hence there are so many who I look up to.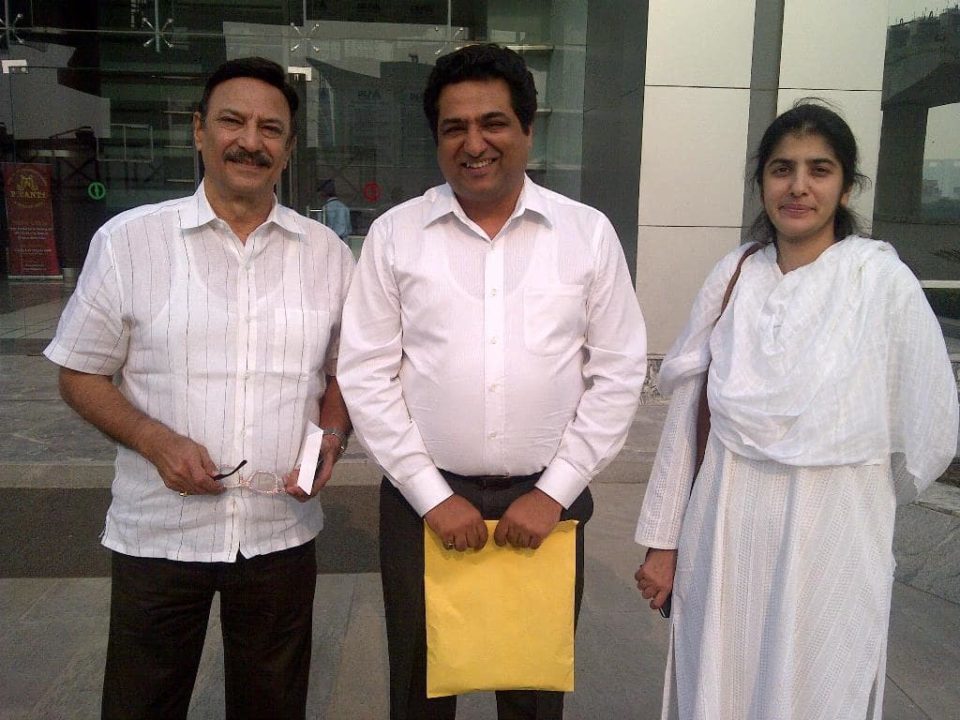 Q21) What is the best moment in your professional journey so far?
The best moment in my professional journey has been the creation of Kansaltancy Ventures and Saffron First. Having interacted with 1500 Startups globally, and 500 investors including 350 Venture Funds, Angel investors, and the like, with ecosystem participants like Networking agencies and I-Banks, led me to create these platforms.
Also with Kansaltancy Ventures, we sit at an intersection of cutting-edge technological know-how and mid-market to large-cap companies, which we leverage to provide relevant and customized solutions across the industry
It has been the most fulfilling and exciting phase of my 20-year career!
Q22) In today's world, how does the Startup environment in India stand compared to the global Startup scenario?
The US, China lead number of unicorns in Global Unicorn Index 2020. The US leads China from 233 to 227 in terms of the number of unicorns per country. But China is home to four of the top five unicorns, startups valued at more than USD 1 billion.
India has 8 Unicorns and it continues to improve its annual Ease of Doing Business ranking. It is the third-largest ecosystem in terms of the number of technology startups

Tushar Kansal
India is the freest country in the world when it comes to FDI (Foreign Direct investment). But I get worried when Sanjeev Bhikchandani, owner of Naukri.com and investor in Zomato, says that foreign funds are the new East India Company that are colonizing successful startups in India by transferring ownership overseas to skip Indian regulations and taxes.
Sanjeev says an estimated Rs 17 lakh crore of market cap has been transferred abroad after young Indian startups were forced to shift their company domicile overseas by foreign investors promising the funds they need for growth. "Indian market, Indian customers, Indian developers, Indian workforce. However 100% foreign ownership, foreign investors. IP and data transferred overseas. Transfer pricing issues are foggy," he tweeted.
I believe just the way Chinese have given tough competition to the West but all the while ensuring a vibrant and massive equity market in their country and rise of self-grown Unicorns, India should also support ownership of Indian businesses, residing of Indian IP in India and hence wealth in the hands of Indian entrepreneurs.
The fact is that Indian courts are costly and consume a lifetime to resolve cases. And hence contract enforcement is a grey area, should be dealt with by the Judiciary on the most urgent basis to rectify the same!
Q23) Please give some examples of spotting and identifying business opportunities?
I take heart and keenly look at examples of Unicorns who are born of today's age. See 3 of them below:
Uber:- It is a giant of a taxi business and one of the most recognizable startups ever. Its market valuation is in multiple billions! If one saw that getting a Taxi in India (or globally) was very difficult! – That one had to hunt for black jalopy's at Taxi stands, then one would immediately realize what it has meant to have the power to call a taxi through an app, know its price beforehand, know the rating of the driver, and other factors like journey time.
Airbnb:- It is another recognizable unicorn in the rental market, with a valuation of multiple billions! – We used to look at booking either 5 Star hotels or down-market ones. Someone imagined a tech platform that can be used to aggregate homes converted to tourist stays and organized around standardization and personalization! That is the power of spotting and identifying business opportunities.
SpaceX:- It is another famous project founded by Elon Musk. It is a multi-billion billion aerospace manufacturer and space transportation services company. Whoever looked at NASA's mind-boggling costly space activities and lack of private participation in a big way, would now simply be amazed at what SpaceX has done to the Space sector! Reusable rockets, travel-for-masses, and so on. It's a perfect example of identifying the gap and filling it smartly.
Follow Tushar Kansal @
Follow Kansaltancy Ventures @
Follow Saffron First @
StartoCure is the online entrepreneurial magazine platform, where the team brings you interviews & Stories of Entrepreneurs, Inspirations, Influencers, Startups eco-system & Change-makers. StaroCure is also committed to bringing resources, research reports, funding reports, and analysis of the startups, as well as profiles of great businesses & entrepreneurs from all over the world.
Note: If you have a similar story to share with our audience and would like to be featured in our online magazine, then please write to us at hello@www.startocure.com, we will review your story and extend an invitation to feature if it is worth publishing.